Navarasan Vaira ready, next month release
Wednesday, August 30, 2017 • Kannada Comments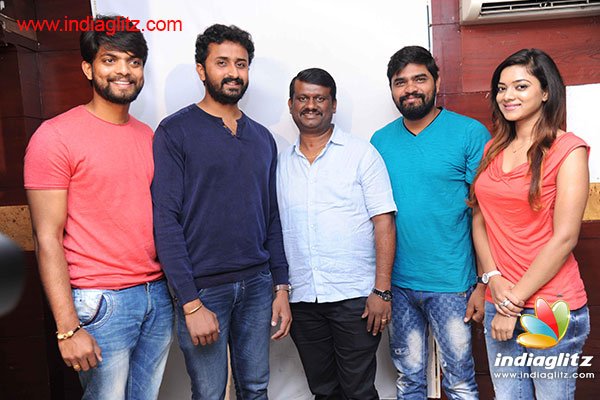 Actor of Rakshasi`, distributor of over 50 films in Karnataka, now a director Navarasan has completed most of the work for Vaira` in less than Rs.1.5 crore investments from Dharmasri Manjunath. He is hoping for release of this thriller with many twists and turns in September.The biggest hype the film has got is the remake rights asking for Tamil from Vishal and his team. A screening of Vaira` was recently held and the demand was also placed for the remake.
It is Vishal father GK Reddy film Pisasi` had Navarasan in lead role in Kannada remake Rakshasi`. The two songs composed by Ravi Basrur for Vaira` has to be adjusted says Navarasan. Sharan, Harry, Chittaranjan, Tabla Nani, Bharath and others are in the cast of this film filled with horror elements. Priyanka Malnad is female lead. She plays a normal girl from middle class family. More than that I am not supposed to reveal contents she stated. Navarasan plays the fashion photographer in the film.
Dharmasri Manjunath is pinning hopes on good show of a revised edition of his debut film Rathavara` that is releasing in Andhra Pradesh and Telengana in 270 theatres on September 1. After Telugu version the same Kannada version will be made available for family audience he says.For the youths especially he is organizing a lucky dip scheme and giving 50 motorbikes. The audiences have to watch Vaira` keep the counterfoil and answer seven questions of Vaira` related film.
Follow us on Google News and stay updated with the latest!
Follow