Chillingly alluring ! 'Imaikka Nodigal' teaser review
Thursday, May 18, 2017 • Tamil Comments

Listen to article
--:-- / --:--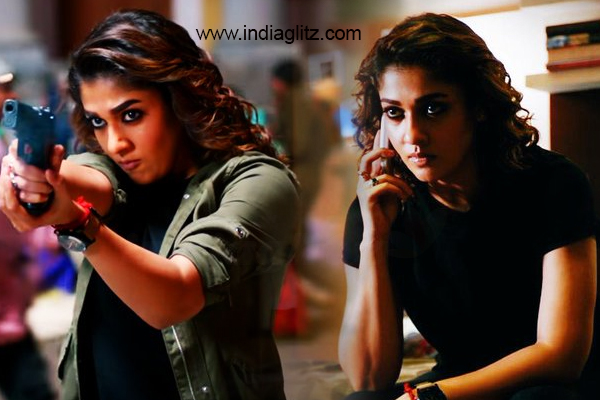 Ajay Gnanamuthu created a big splash with his crisply made debut movie, DeMonte Colony` and he has backed it up with a slick teaser of his next Imaikka Nodigal`. The film obviously belongs to the serial killer genre and the riveting shots of a few murders sends the jitters down the spine.
It is clear that a cat and mouse game between CBI officer Anjali played by Nayanthara and her nemesis the serial killer played by Anurag Kashyap making his Tamil debut. The third angle is Atharvaa who probably serves as the pivotal character caught in the crossfire between the antagonist and the protoganist. Nayan looks sleek as ever as the CBI officer and Atharvaa is vibrant in his gravity defying stunt scenes. Anurag sends a chill in the few seconds he is in at the end of the teaser.
Crystal clear cinematography, set to the mood of the slasher film genre by R. D. Rajashekar, the precision cuts by Bhuvan Srinivasan, the reverberating music by Hip Hop Tamizha and the assured direction by Ajay Gnanamuthu has sure sold Imaikka Nodigal` to the audiences.
Follow us on Google News and stay updated with the latest!
Follow