Neenillade Naanilla starts, hero is soldier
Tuesday, June 27, 2017 • Kannada Comments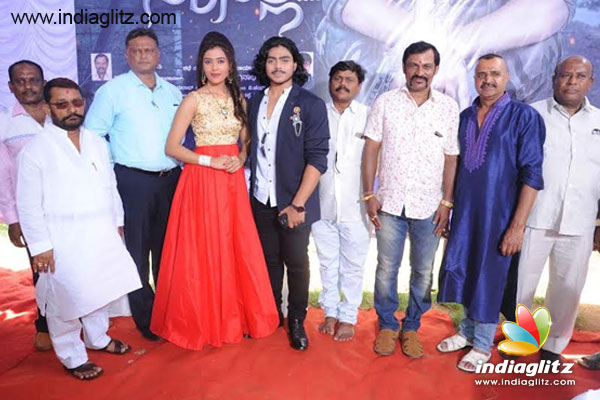 In the debut film Aaryan takes up the role of a soldier in Neenillade Naanilla`. The film went on the floors a few days ago was flagged off by Karnataka Minister Sri Anjaneyulu at Kanteerava studios.Kubera Diksha Productions Neenillada Naanilla` (I am not there without you) is produced by BG Nandakrishna (Nandakumar) and director S Badarinath a still photographer turned director takes up his second film.
Badari turned director from an offbeat patriotic film 1944` is working on his story with screenplay, dialogue, cinematography and direction. He has arrived at a triangular love story this time. There are two boys and one girl. The shoot is planned at Bengaluru, Mangaluru, New Delhi, Agra, Rajasthan and other places.
Aaryan has taken enough training and prepared a trailer to see whether he suits the role. 3 episodes of Heegu Unte` have come up from him and he also heads a private channel.Rachita from Hunasooru is in her third film. Vasudev is playing heroine brother. Aravind Jagirdar as politician in the film adds to the cast. Music director of Telugu and Malayalam films Balaji is making debut as music director in Kannada. Nandakumar is also appearing before camera for a role.Rama Rao Putani is adviser for the film. Prashanth is associate director, Sharanappa Adavibavi, Girish Parameshwar, BN Ravishanker are assistant director with S Badarinath as captain of the team.