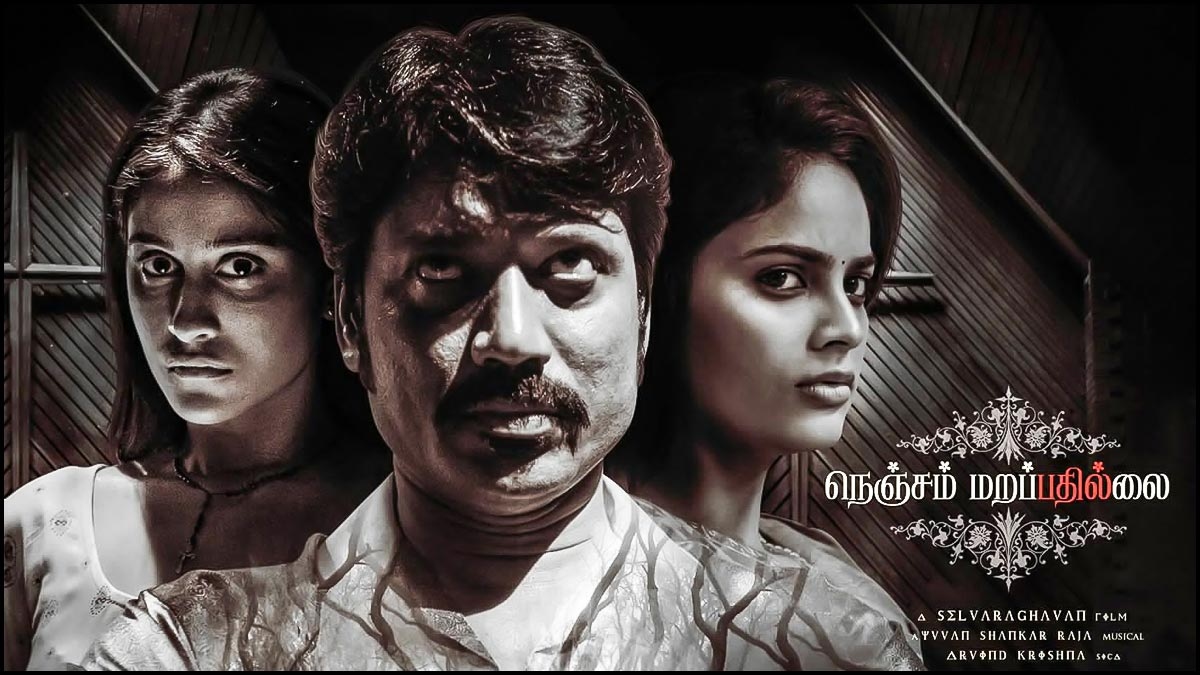 Nenjam Marapathillai - Selvaraghavan hits form, supported by terrific SJ Suryah
After a delay of more than 5 years, Selvaraghavan's most expected movie Nenjam Marapathillai starring SJ Suryah, Regina Cassandra and Nandita Swetha has hit screens today. With the promos and songs promising a unique, thrilling entertainer, let's see what Nenjam Marapathillai has in store.
Nenjam Marapathillai begins begins establishing the crazy Ramsay (SJ Suryah) who's married to the rich Swetha (Nandita Swetha) and is leading a colourless, boring life without any love or bonding with Swetha. Enters the kind hearted Mariam (Regina Cassandra) who comes into Ramsay's world as a caretaker for his son. Ramsay sets his eyes on Mariam, but Mariam is against this. As Mariam continues resisting Ramsay's advances, the evil Ramsay does something unexpected that changes Mariam's life. What happens next, whether Mariam was able to exact revenge on Ramsay, whether the good won the evil is what Nenjam Marapathillai is all about.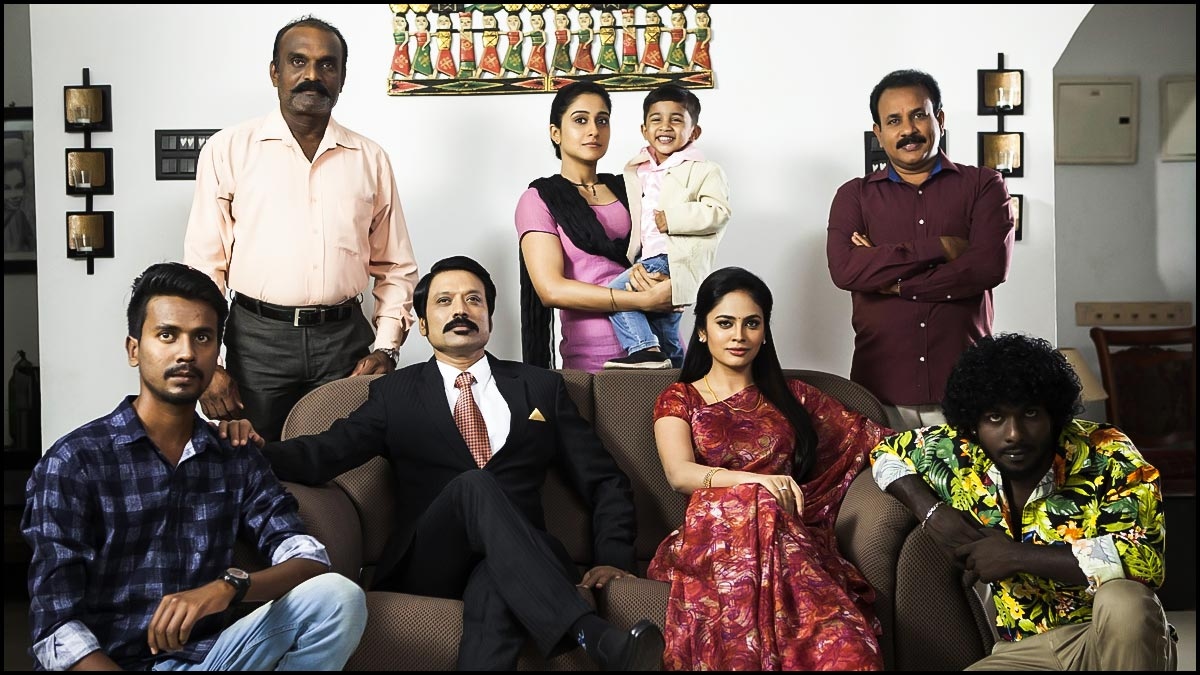 SJ Suryah as the crazy, eccentric and lust filled Ramsay is excellent, and his exaggerated expressions, typical dialogue delivery and humorous body language complement his characterization very well. He aces the poker faced villainy and shoulders Nenjam Marapathillai single handedly. Regina Cassandra's character has two phases, and as the caring, loving Mariam in the initial phase and as the revenge seeking Mariam in the next phase, she delivers a neat performance. Nandita Swetha as the arrogant, self centred wife of Ramsay is convincing and puts up an interesting act in sequences involving herself and SJ Suryah. The rest of the cast is adequate.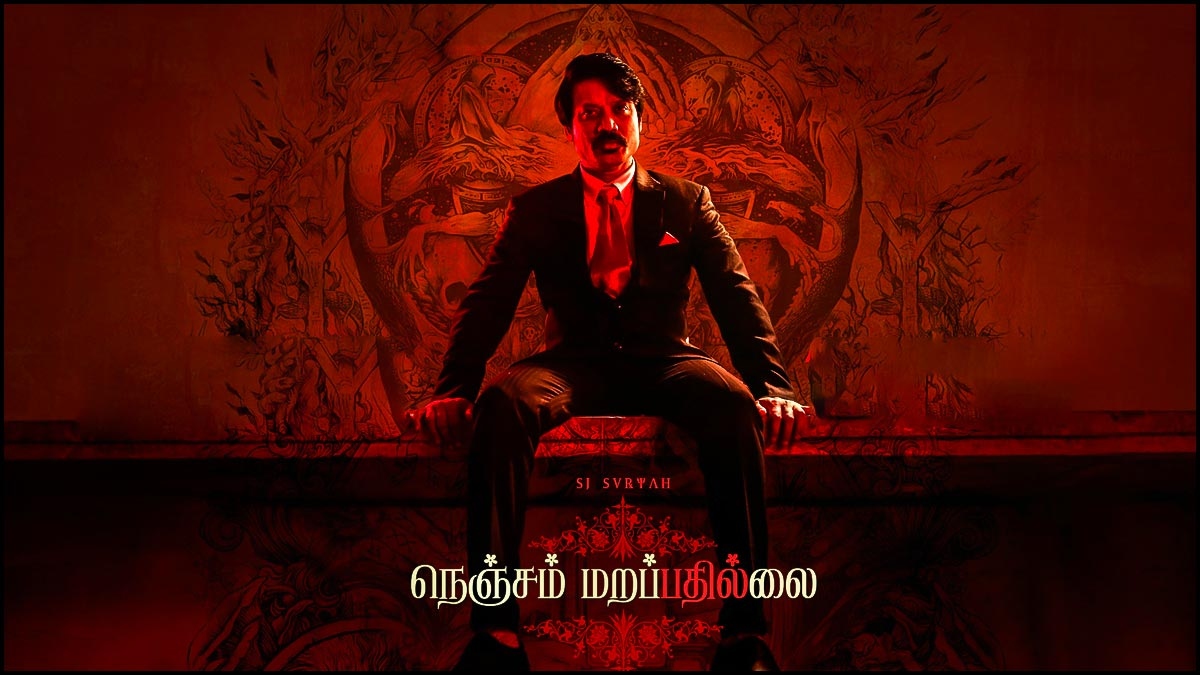 Yuvan Shankar Raja delivers a top notch background score that elevates many moments in Nenjam Marapathillai. Arvind Krishna's cinematography is an asset to the movie and presents stunning visuals throughout the runtime.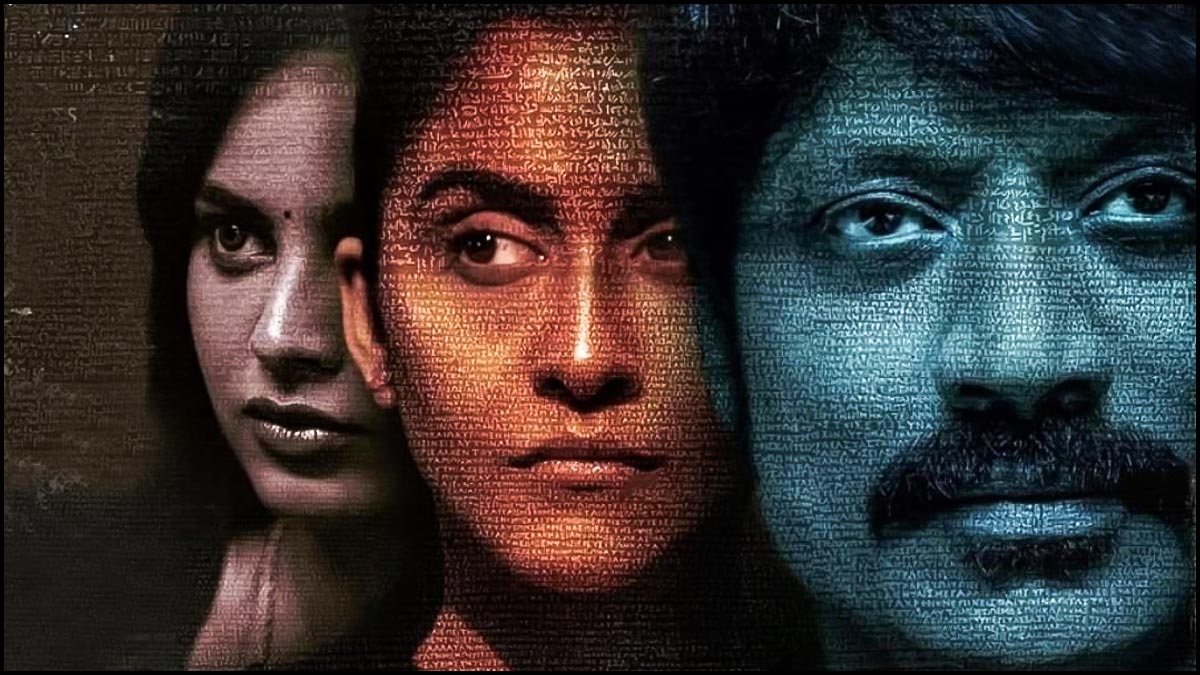 After the forgettable NGK, Nenjam Marapathillai is a slight return to form for Selvaraghavan, who manages to entertain with the terrific SJ Suryah leading from the front. While Selvaraghavan has presented Ramsay perfectly as a crazy, lusty and selfish personality,  the turn the character takes towards the end is unwarranted and makes one wonder why that wasn't established earlier. The God Vs Satan angle in the movie comes too late in the screenplay, as the audience begin to root for Ramsay than Mariam, which is quite against what the director would have intended. Despite these shortcomings and the rushed, bizarre climax episode, Nenjam Marapathillai is largely entertaining thanks to Ramsay who's given life by SJ Suryah who reminds of vintage Sivaji Ganesan with cinematic, exaggerated expressions, and the rich technical team - Yuvan at his best, and Arvind Krishna's magic with colors which makes many sequences appeal. All said, Nenjam Marapathillai works in parts, thanks to the stunner SJ Suryah and the wacky moments in Selvaraghavan's fairly engaging screenplay.
Verdict:  Selvaraghavan hits form, supported by a terrific SJ Suryah.
 
Rating: 2.75 / 5.0
Showcase your talent to millions!!
Write about topics that interest you - anything from movies to cricket, gadgets to startups.
SUBMIT ARTICLE
More
தமிழ் Movie Reviews
Mark Antony
Jawan
Kushi
Adiyae
King of Kotha
Jailer