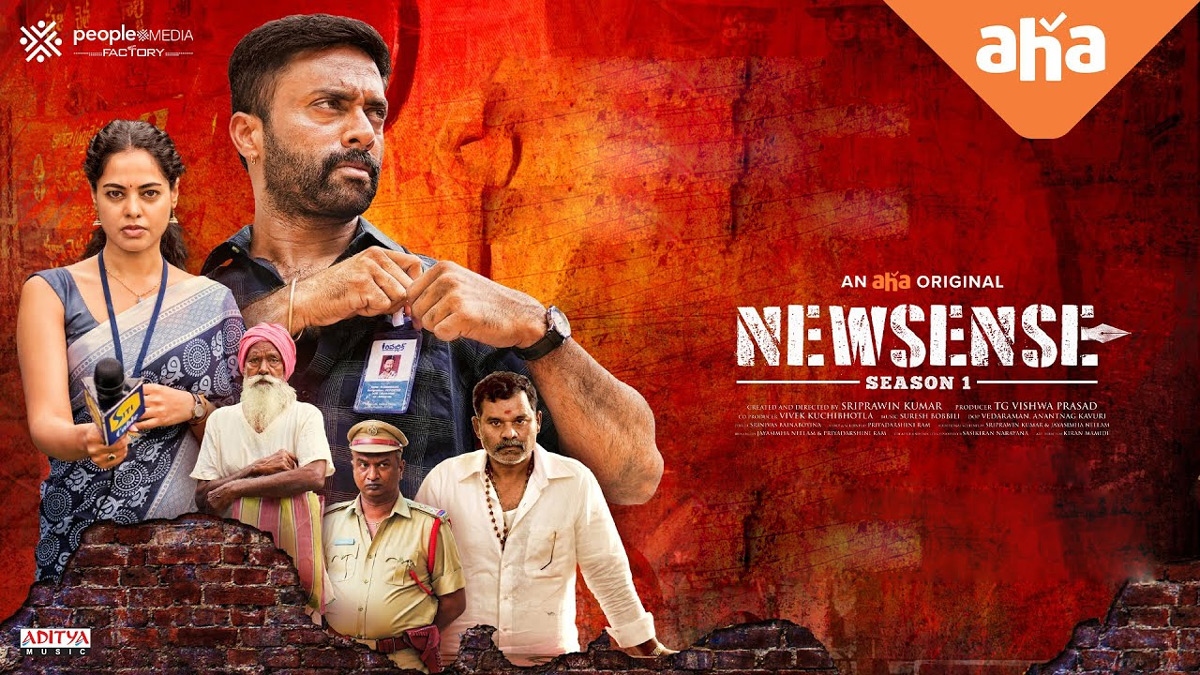 Newsense is Aha's latest show which has caught the imagination of many. The series starring Navdeep, Bindu Madhavi, and Nanda Gopoal is now streaming and has six episodes in total. Sri Pwain directs it and People Media Factory produces it.
Story:
Shiva(Navdeep) is a small-time journalist in the town of Madanapalle. He loves money and can go to any extent to gain income. So, he takes bribes and becomes an aid to political parties according to their liking. He also loves Neela(Bindu Madhavi) who is a TV reporter with big dreams. Things change in Madanapalle with the arrival of Sub Inspector Edwin(Nanda Gopal) and Shiva finds it quite tough to indulge in corruption. How did he manage the new SI is the basic crux of Newsense.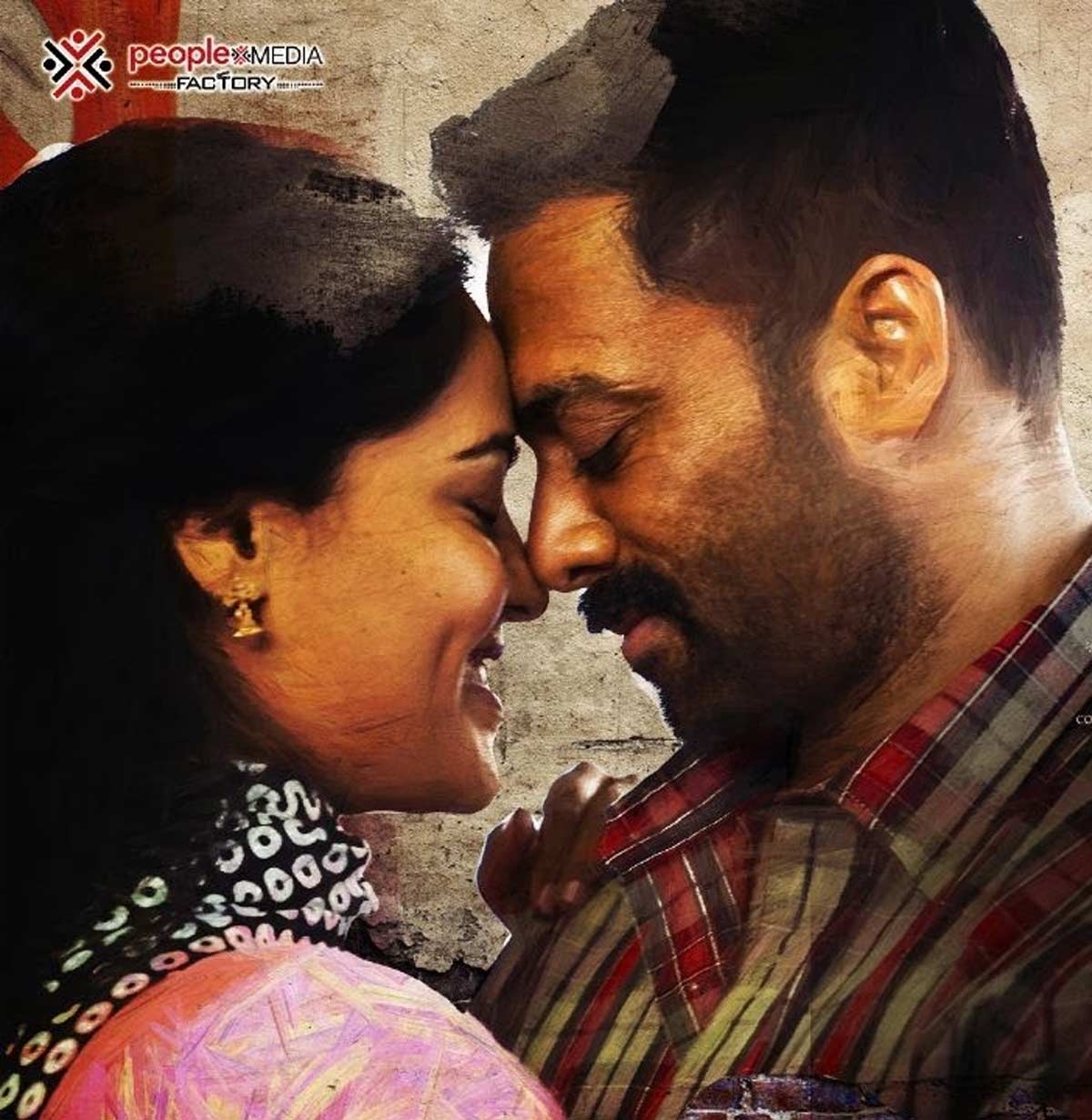 Analysis:
Sri Prawin has directed Newsense which has a great premise. The backdrop of local politics and how the press reporters indulge in corruption is showcased in a gritty manner by the director. The way the small town setup is involved in local politics and how the game of egos is cashed in by the press is shown in a fearsome manner. Newsense has six episodes in total and looks gritty.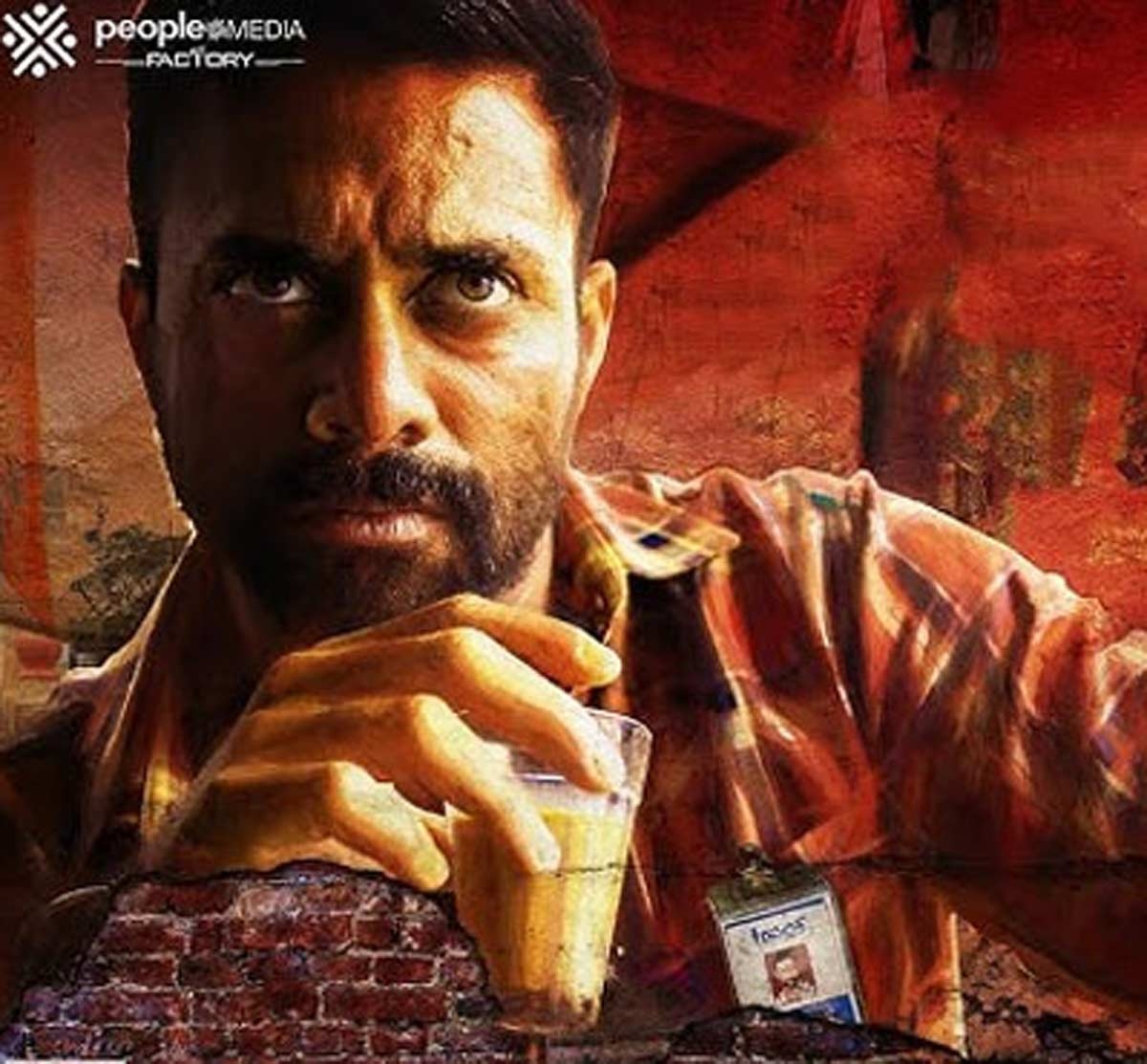 The period drama has good technical aspects the production design and properties have been followed religiously. The dialogues are gritty and the costumes done for the cast look realistic. But where does the show falter? Well, it is none other than the editing department that goes for a toss. The director Sri Prawain has gone way too much in detail and taken too much time to get into the actual plot. The corruption in the press is shown well but after a point, too many repeated scenes bore the audience.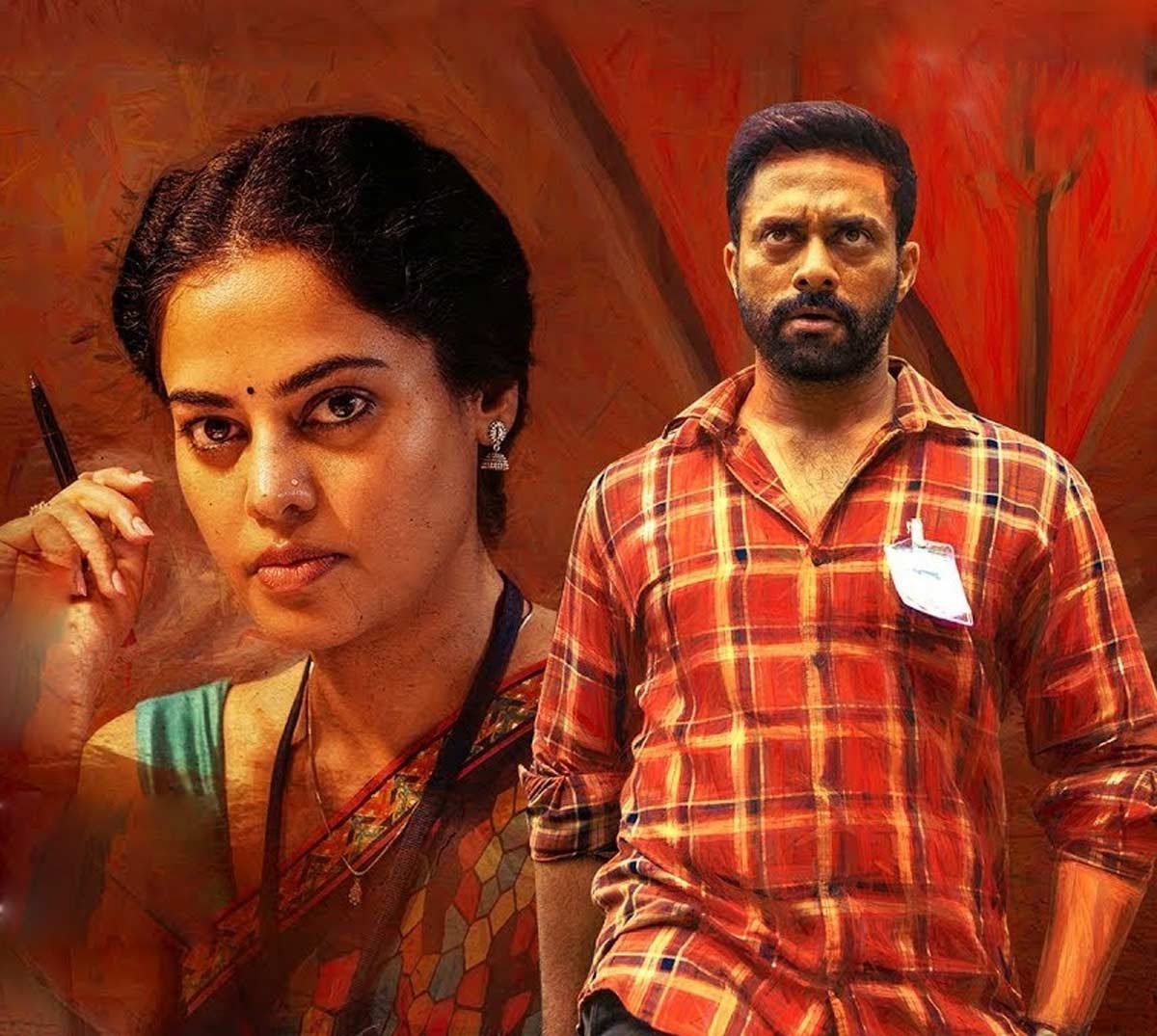 There are so many subplots that are not handled properly. Just to showcase things in detail, these subplots were added. But what also makes this series click is the sincere performances of the star cast. Navdeep is born to play roles like these and he is super as a stringer. His body language, dialogue delivery, and the Rayalaseema slang suit the show superbly. Bindu Madhavi is also effective in her small role. Wish she had more screen time in the series. The cop played by Nanda Gopal is also effective on his part.
Verdict:
Newsense has a good backdrop, the harsh realities of the reporters in those days, and also impressive performances. Barring a few dragged scenes, Newsense can be happily given a shot this weekend.
CAST & CREW
Cast: Navadeep, Bindu Madhavi, Mahima Srinivas, Shelly Nabu Kumar, Nanda Gopal, Ramesh Konambhotla
Director: Sri Prawin Kumar
Screen Play: Priyadarshini Ram
Writer: Ram Maddukuri
Music: Suresh Bobbili
Cinematography: Anantnag Kavuri, Vedaraman, Prasanna
Producer: TG Vishwa Prasad
Production: People Media Factory, Aha
Showcase your talent to millions!!
Write about topics that interest you - anything from movies to cricket, gadgets to startups.
SUBMIT ARTICLE
More
Telugu Webseries Reviews