'Next Nuvve' team to tour towns
Sunday, November 5, 2017 • Telugu Comments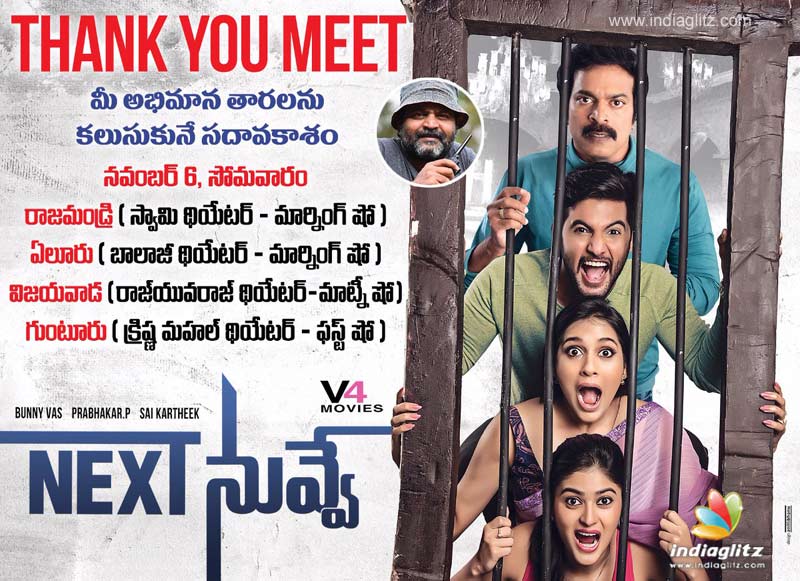 'Next Nuvve', starring Aadi Saikumar, Brahmaji, Rashmi and Vaibhavi, hit the screens on Nov 3. Directed by Prabhakar, the film has been produced by V4.
The news is that the film's team are going to visit several theatres in their upcoming tour of AP. Rajahmundry, Guntur, Vijayawada, and Eluru are in their itinerary for Monday. They will watch the horror-comedy with audiences to gauge the responses and live the happiness of watching with the targets.
The story is by DK. Dialogues are by Srikanth Vissa and Nirupam Paritala. Songs are by KK Sagar. The cinematography is by Karthik Palani. Editing is by SB Uddhav. Art direction is by Srikanth. Dance choreography is by Vishwa Raghu. Fights are by Sridhar.
Actress Photos
Riya Suman
Shilpa Manjunath
Nandita Swetha
Samantha