No misunderstanding with EPS, assures OPS
Friday, October 13, 2017 • Tamil Comments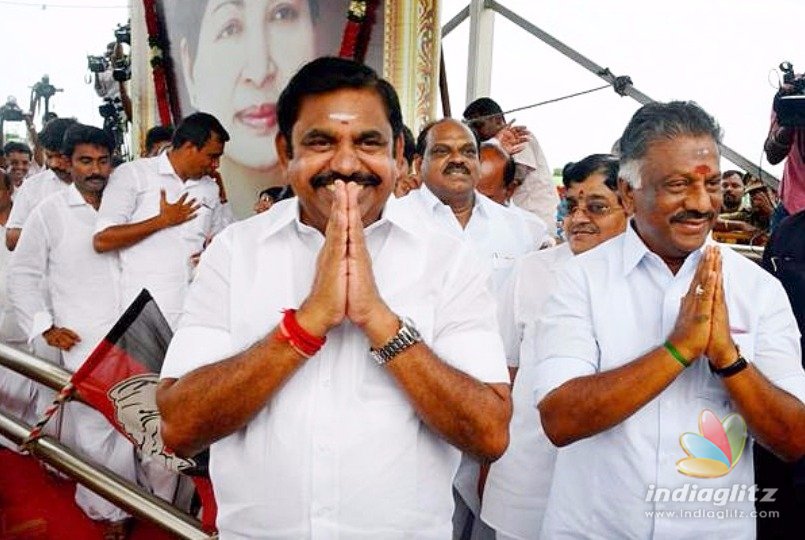 Tamil Nadu deputy chief-minister O. Panneerselvam has assured that there was 'no' misunderstanding between him and chief-minister Edapadi K. Palaniswami as they shared a common objective that the AIADMK regime should complete its full term in office without any crisis.
OPS was in the national capital yesterday when he met Prime Minister Narendra Modi for a one-to-one meeting which lasted close to an hour from 11:00 a.m.  This is the first interaction between two leaders, who had met many times in the past when OPS was the chief-minister on various occasions, after OPS became the deputy chief-minister early last month following the unification of the factions of the AIADMK.
Addressing newsmen after his meeting with the Premier, OPS termed the meeting as a 'courtesy call' as it was his first meeting with Modi after taking over as the deputy chief-minister. "We didn't discuss politics but only administrative issues," he said and added that he submitted a petition signed by the chief-minister to the Prime Minister, urging him to take immediate action on the issues highlighted in the petition.
OPS also said that the Centre has agreed to dispatch a Central medical team very soon to Tamil Nadu to ascertain the cause of the killer-disease 'dengue'. To another query that he appeared to be at war with EPS and had some difference of opinion, OPS termed it as the making of the media.  "We are in perfect harmony and our common objective is to complete the full term of the present AIADMK regime," OPS concluded.
Related News
Actress Photos
Avantika Shetty
Misty Bhardwaj
Nandita Swetha
Tamannah