No remakes for Srimurali
Tuesday, January 9, 2018 • Kannada Comments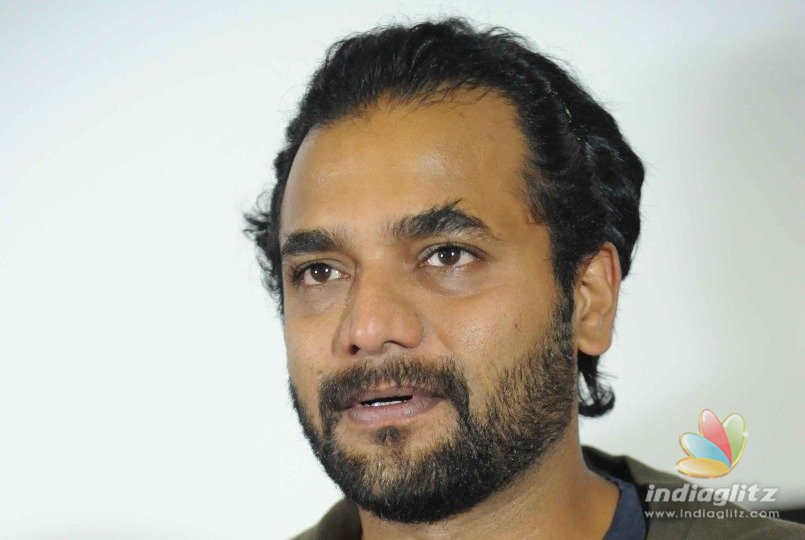 The roaring star Srimurali enjoying a series of successes – Ugram, Rathavara and Mufti is hat trick winner in the second innings. Very rarely available to media noticed glowing success on his face.
On giving three consecutive hits Srimurali firmly believes there is no dearth for original scripts in Kannada. He is not interested in remakes. The original films of Hindi, Telugu, Tamil and English have appeared in respective languages. The attraction to non Kannada people in Karnataka is only when we come with novel subject and brilliant in making.
Century star Shivarajakumar made announcement ten years ago not to work in remakes. For the 'Oppam' subject Shivarajakumar relaxed his decision. It is now Srimurali who is making announcement not to work in remake films.
From remake films the audience would not increase. It is only when we do our subjects there will be new audience adding to earlier ones is the strong belief of Srimurali. Apparently all super hit films of Srimurali are original script based films.
As three earlier films of Srimurali were based with strong subjects and deserved composed feeling, the new film in the pipeline is a family entertainer. There will not be emotions loaded in it. That kind of subject does not suit me.
With 'Mufti' reaching to 50 days, Jayanna Combines has secured Srimurali dates. After Pongal the information would come out he says.
On 'Rathavara' to Telugu and rehashed version release again in Kannada, Srimurali keeps silent. For my son I can advice not for my friend son. When the producer is over smart he does not need any help and not consulted me on the release with changed version observes Srimurali.
RELATED NEWS
Actress Photos
Simran Choudhary
Deepu Naidu
Priyanka
Raai Laxmi