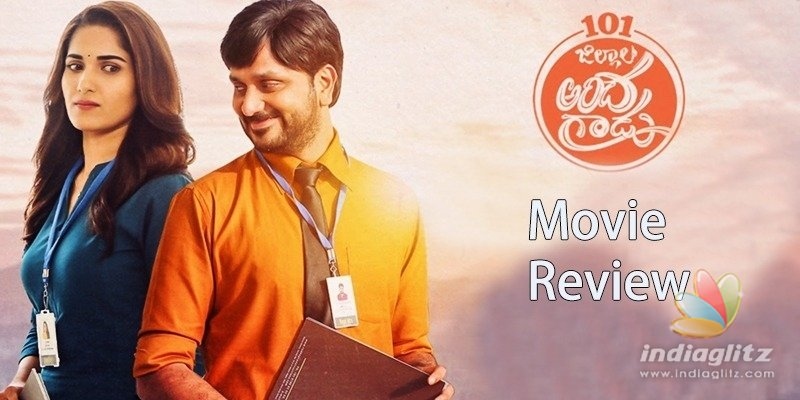 '101 Jillala Andagadu' is our in the theatres. Here is our review of the latest box office release. 
Story:
GSN (Avasarala Srinivas) is extremely terrified at the thought of someone discovering that he has balded prematurely. Even before he could find a girlfriend, he has lost all his hair and self-confidence. Anjali (Ruhani Sharma), a beautiful half-North Indian, becomes his colleague-cum-friend. They predictably fall in love with each other. But when it comes to revealing the truth about his wig, can GSN dare to make the first move? What happens when Anjali stumbles upon the shocker? Will they be able to make peace with reality? That's the crux of the story.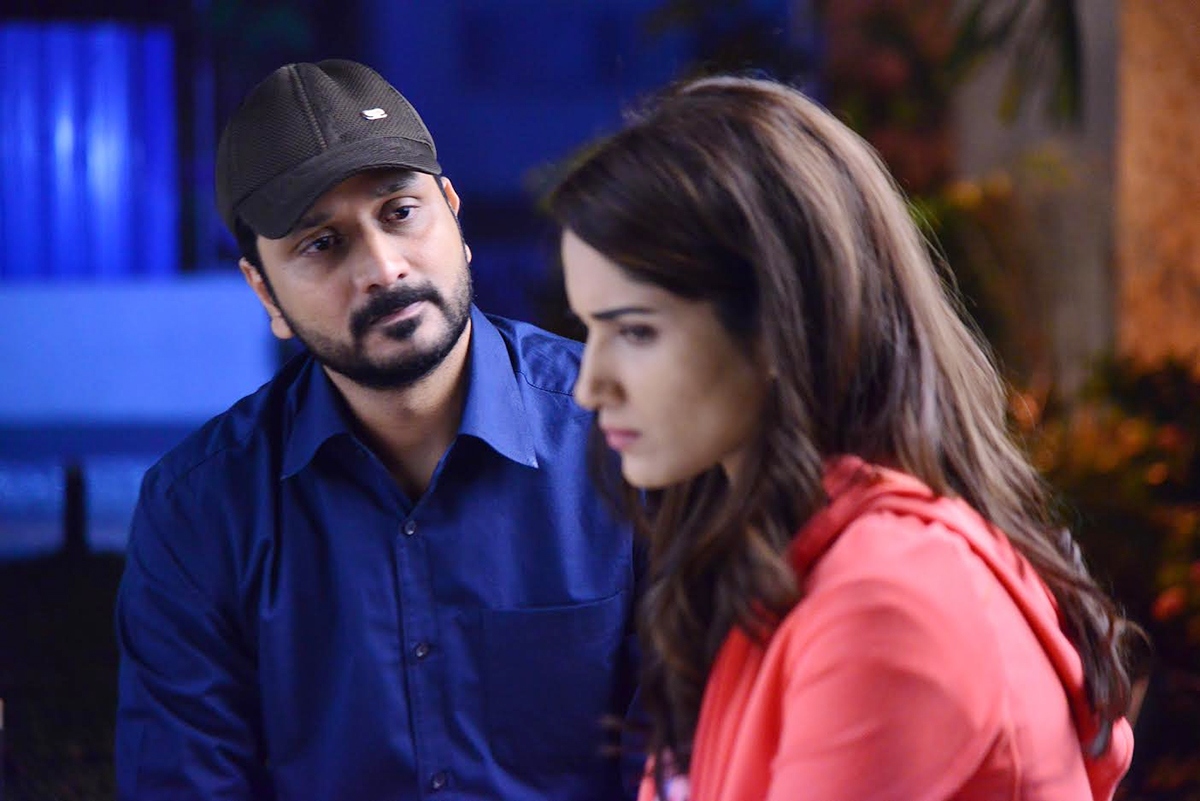 Analysis:
The trailer for the movie had revealed a lot about the tone of the comedy to be expected in the 124-minute-long '101 Jillala Andagadu'. The male lead is low on self-confidence, he is insecure, he can't imagine someone laughing at his premature balding. Obviously, he keeps his girlfriend in the dark about the health of his hair. But when push comes to shove, he comes of age.
Director Vidyasagar Rachakonda and writer Avasarala Srinivas don't herald a new sub-genre or something. They toy with the material and weave certain quirky situations around the basic idea. There is adequate slapstick comedy throughout. 
The comedy takes a backseat and lets the drama do the talking in the climax. Until then, the film repeats a certain variety of jokes, on and off. It would have been immensely funny had the film got on board some of the most happening comedy faces. Probably, the script surrendered itself to the writer's minimalist sensibilities.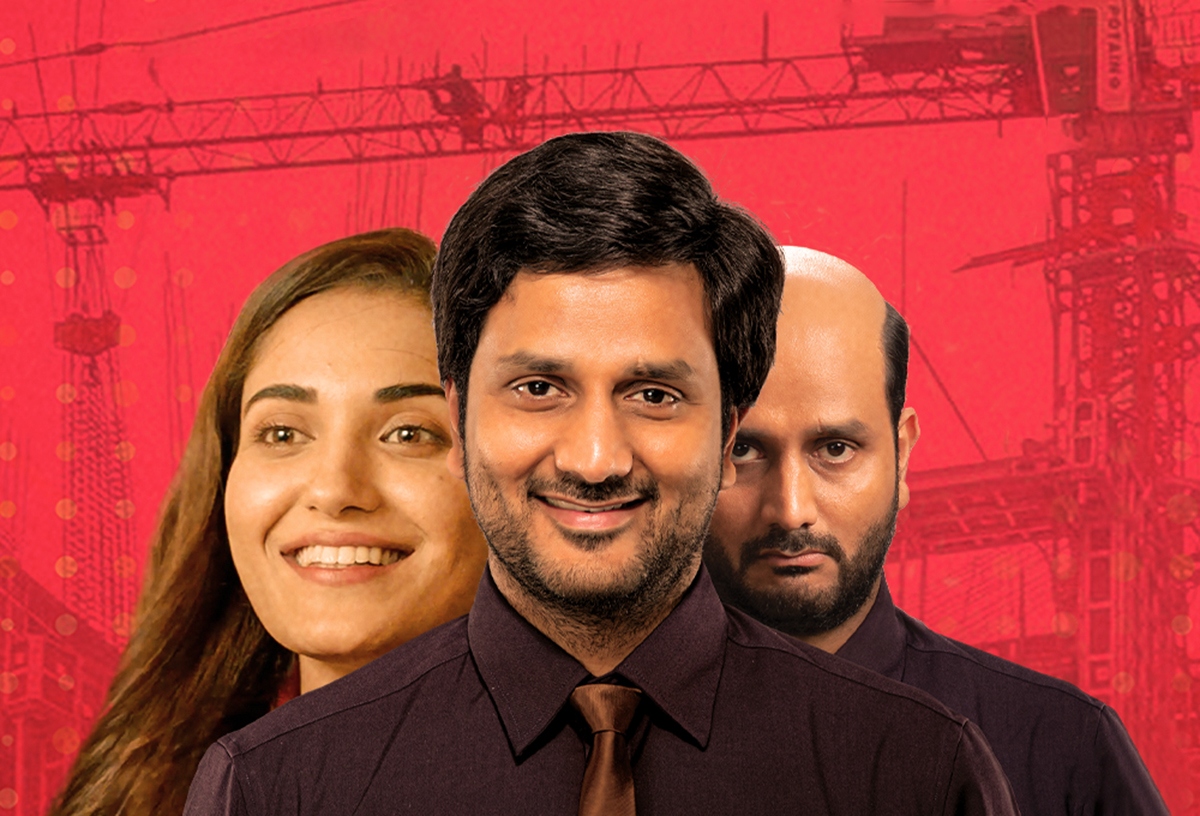 Somehow, one feels the love story lacks a soul. While the performances put in by Srinivas and Ruhani Sharma (she has those colleague-next-cubicle vibes) are more than adequate, the chemistry should have been more acute. Had there been a few scenes about things other than the hair (or the lack of it), the romantic track would have been realistic.
The film's obsession with hilarity is glaring. Given that its focal point is comedy, why did the casting have to be limited to the likes of Raman Bhargav? Even the scenes between the male lead and his single mother (played by Rohini) are not heart-touching despite the potential in their not-so-sanitized relationship.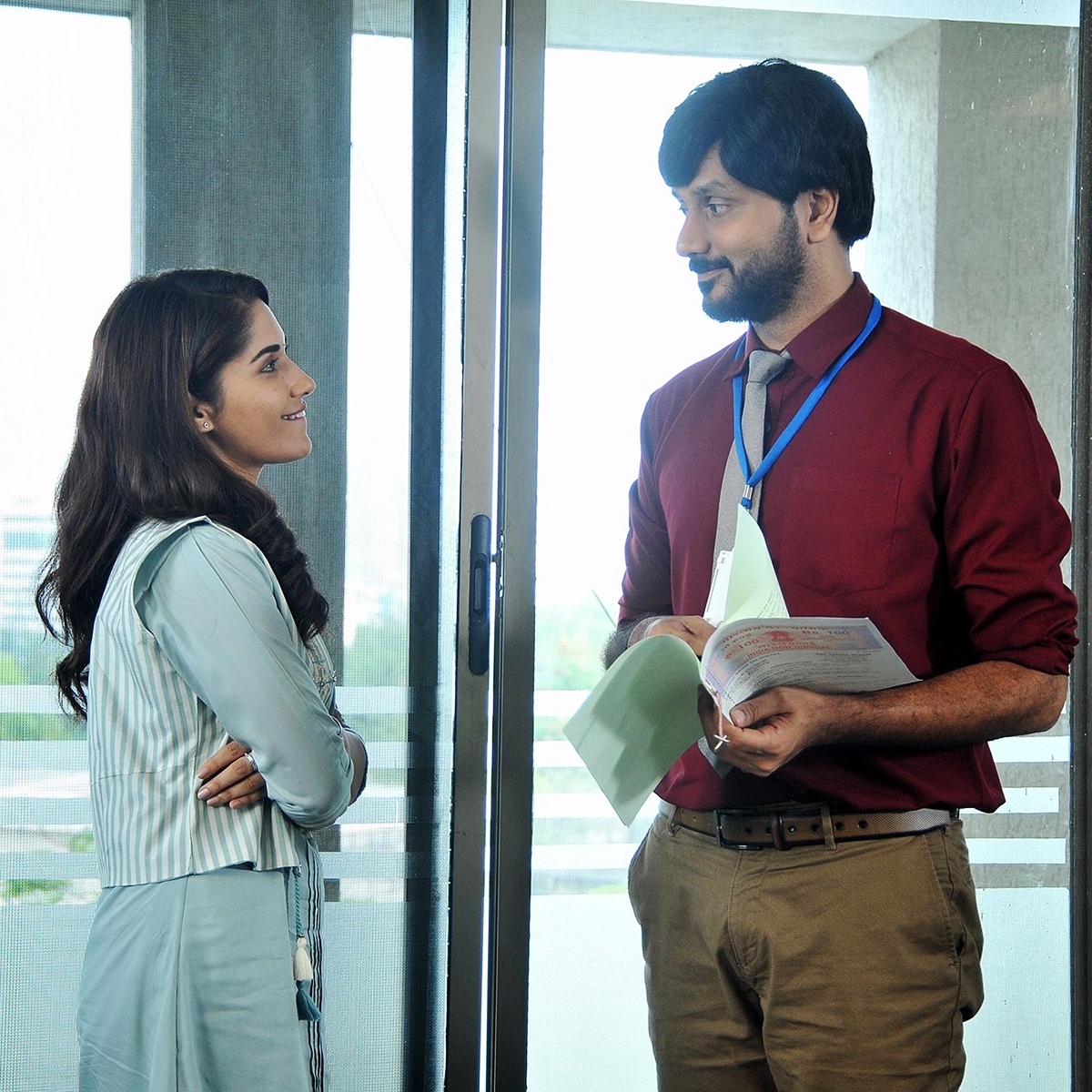 This is not to say that the film merely scratches the surface. The comedy is clap-worthy in small installments at least. The emotions don't give way to unnecessary melodrama. If Shaktikanth Karthik's music and Raam's cinematography don't add a texture to the entertainment, the editing is okayish.
Verdict:
'101 Jillala Andagadu' is watchable on a boring day. Give it a try if you can put up with its slapstick nature.
Rating: 2.5 / 5.0
Showcase your talent to millions!!
Write about topics that interest you - anything from movies to cricket, gadgets to startups.
SUBMIT ARTICLE
More
தமிழ் Movie Reviews
Enna Solla Pogirai
Naai Sekar
Anbarivu
Anandham Vilayadum Veedu
Blood Money
Rocky