Nurse manhandled by US police for following rules
Saturday, September 2, 2017 • Hindi Comments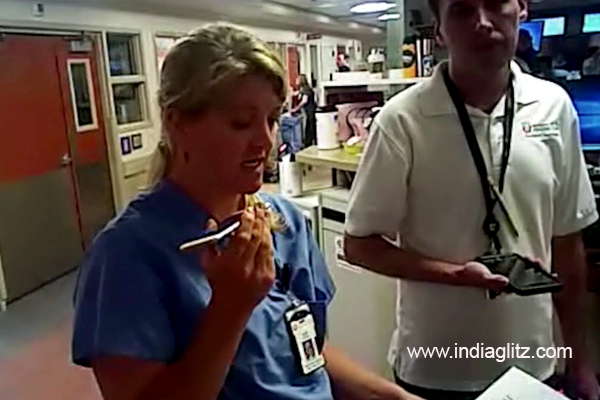 A nurse at the University of Utah can be seen being dragged away by police for trying to adhere to hospital rules in a video that is going viral.
The police had apparently asked for apparently asked for a blood sample of a truck driver who had been admitted to the hospital in a coma state after crashing with a vehicle driven by someone attempting to escape the law. The nurse can be heard clearly saying that she can only give samples if the police can produce at least one of three things: an e-warrant, patient's consent or the patient behind bars. The police then threatened her and finally dragged her, roughed her up and pinned her to the wall before handcuffing her. Just moments before this violent turn of events, the nurse's colleague can be heard saying over phone, " Sir you're making a huge mistake right now. You're making a huge mistake because you're threatening a nurse."
The officer, identified as detective Jeff Payne, had been put on paid leave.