'O stree repu raa' release date
Tuesday, March 1, 2016 • Telugu Comments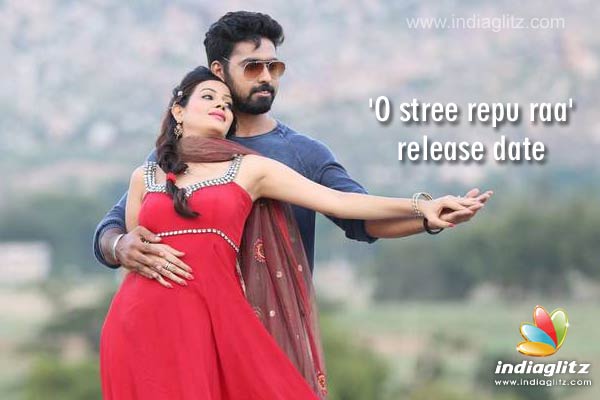 Director-Producer Ashok Reddy is making a film on the popular saga of the unfounded belief of writing 'O stree repu raa' on walls to ward off dead spirits. 'There was a time when many in villages used to write 'O stree repu raa' on the walls in the belief that otherwise they would be under threat. Sometimes, many would migrate from their native village in fear. Our film is based on such a thrilling saga. 'Kalpithama.. Kacchitama?' (meaning 'Imagination or Reality?') is the caption,' says Ashok Reddy.
Music is by Ghantashala Vishwanath. The maker is of the firm belief that the RR will be one of the major highlights of the movie. The film will hit the screens on March 11.
Asish Gandhi, Vamsi Krishna Konduri, Kunal Koushik, Deeksha Panth, Shruthi Mol, Manali Rathod are the main cast. Viva Harsha, Swapnika, Shaan, Veera Babu, Shyam Sundar, Sonal Jhansi and others are part of the cast.
Editing is by Ramanjaneya Reddy. Cinematography is by Siddham Manohar, and Devara Harinath. Screenplay and Dialogue are by Pawan Rachepalli. Ashok Reddy has written the story.
Related News
Actress Photos
Keerthy Suresh
Varalaxmi
Sona
Sonia Agarwal