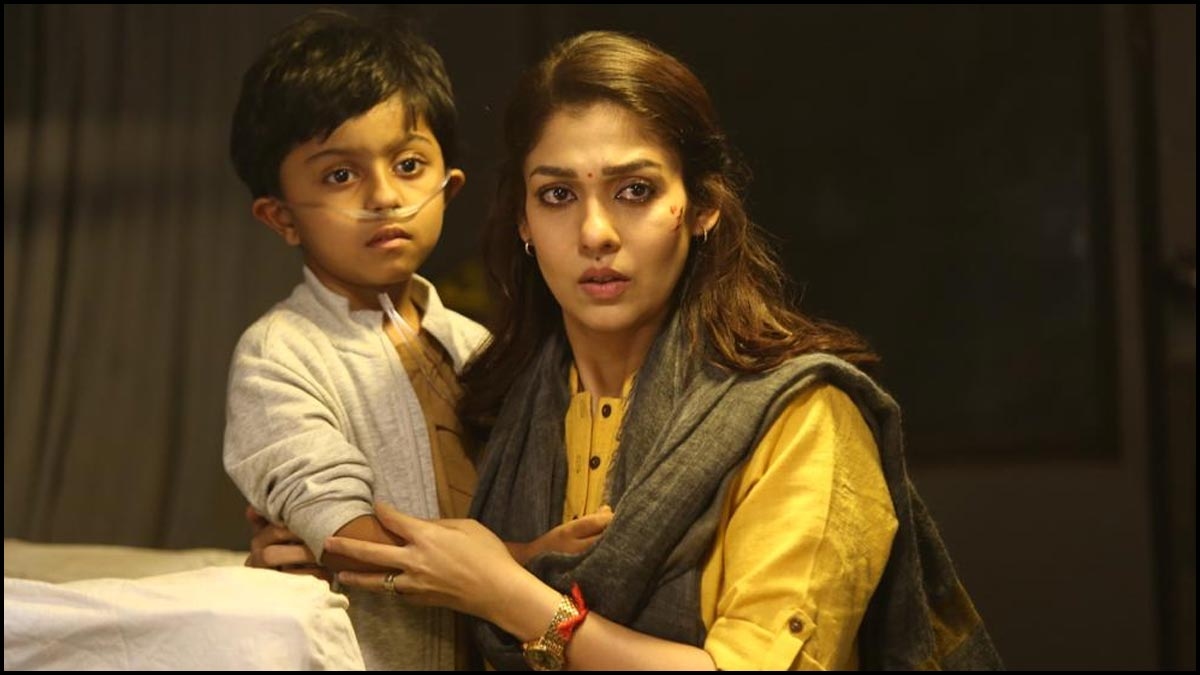 O2 - An engaging survival thriller
Nayanthara after becoming the Lady Superstar of the South has regularly delivered impressive female driven films that have struck a balance between content and commercial elements.  Whether her latest outing 'O2', a survival thriller will grip the audience remains to be seen.
Parvathy (Nayanthara) is the mother of a seven year old child Veera (Rithvik) who is suffering from cystic fibrosis, a lung affliction and can breathe normally only with the help of an oxygen cylinder.  The doting mother decides to take her ailing son from Coimbatore to Cochin for a surgery that might ease her son's misery.  She boards a private travel bus in which the other passengers are a couple planning to elope, the girl's father, a jailbird who wants to meet his mother and an opposition party politician and his henchman.  A corrupt cop (Bharath Neelakandan) boards the bus midway carrying a bag of narcotic drugs.  The bus driver (Aadukalam Murugadoss) is forced to takes a diversion through a hill station following a roadblock and a landslide buries the vehicle deep in mud.  Will Parvathy be able to save her son from not only nature's fury but from ordinary people who turn evil to survive is what 'O2 is all about.
Nayanthara as Parvathy shoulders the film with her screen presence and is effective particularly in the last half hour as her motherly instinct kicks in and she battles to save her offspring by hook or by crook.  Rithvik who has millions of fans on YouTube makes a solid debut as the ailing kid and his best scene is when he bravely puts up his hand to help restore lights in the bus.  Aadukalam Murugadoss as the bus driver, Sharaa as Nayanthara's younger brother, Arjunan as a passenger who misses the bus midway and the actress who plays the Kerala rescue rescue team head impress with their acting.  Due to weak characterizations none of the passengers of the bus make an impact, more Bharath Neelankandan whose villainous activities doesn't gel with the proceedings.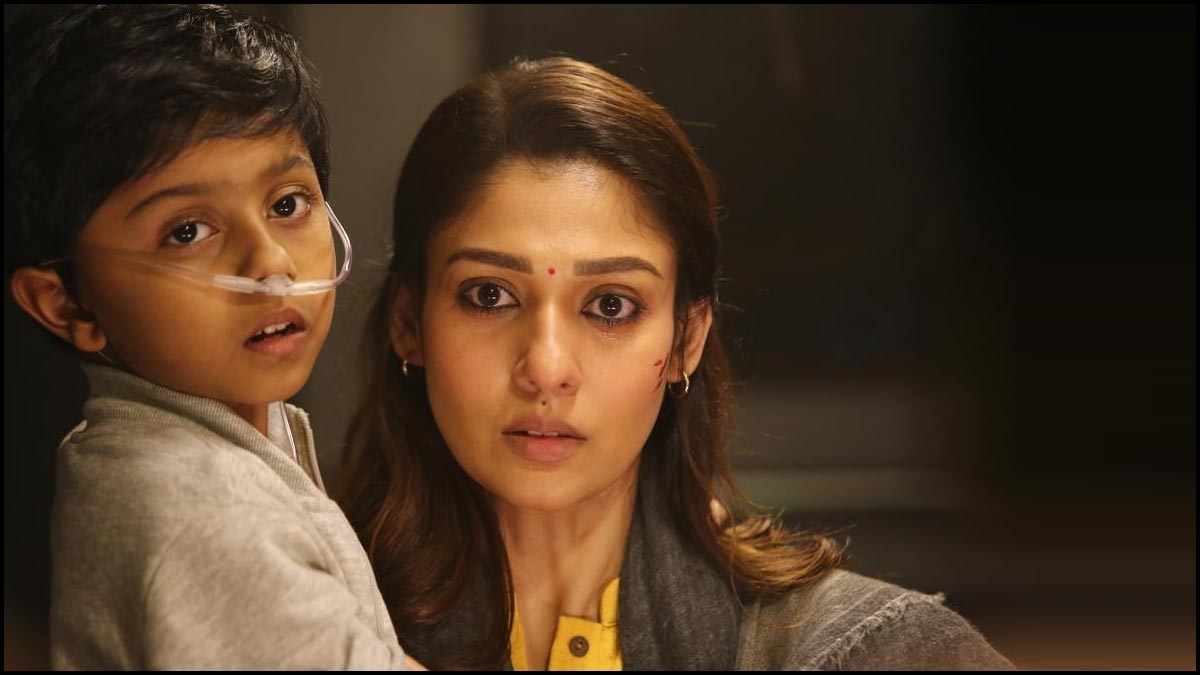 What works best in 'O2' is that the writer director has presented his screenplay in an engaging manner with different threads fanning curiosity such as how the mother will save her child, how the trapped passengers will survive and how the rescue will be made.  The psychological angle is also strong on paper though mediocre in execution but still passes muster.  The production design of the bus interior underground and the landslide on the surface are pretty convincing.
On the downside the supporting characters no doubt have variety but their arc is far from convincing and their acting also suffers due to that.  There are logic loopholes in the behaviour of those around Nayanthara as well as some action sequences.  Dialogues are plastic and a few scenes are stagey. The climactic leaf falling shot may be poetic but fails in its execution to make the desired effect.  The computer generated visual effects could have been better.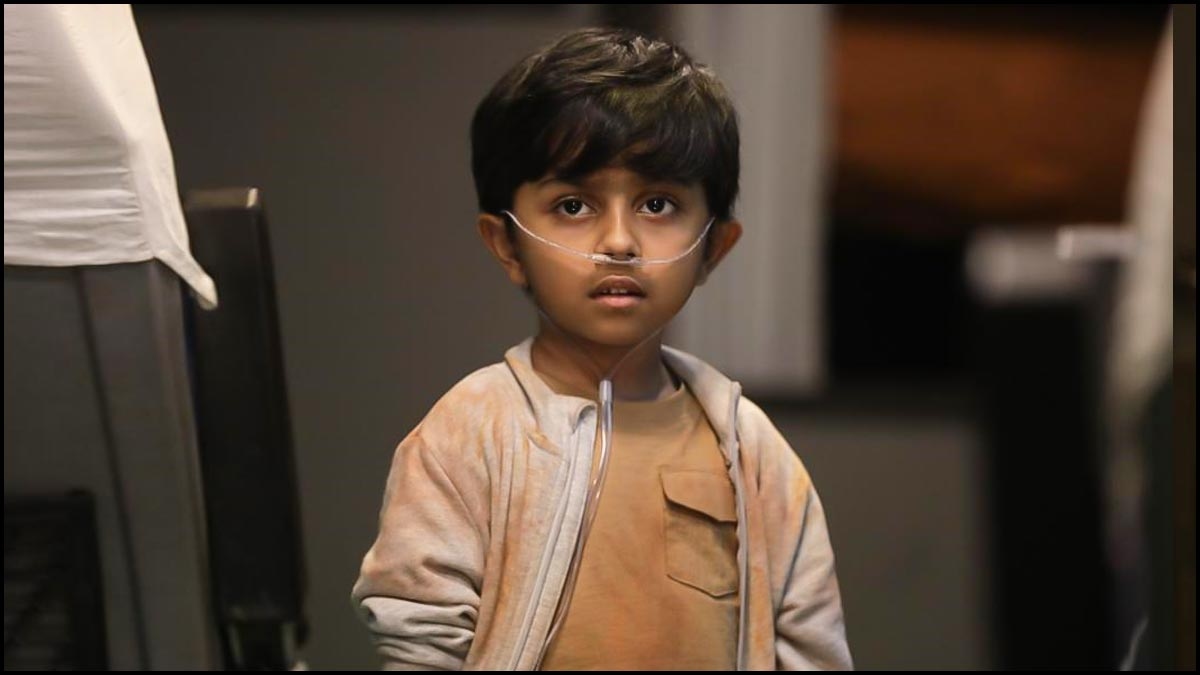 DOP Thamizhan A Azhagan on debut is competent in capturing the  action in the constrained space in the bus as well as the rescue portions.  Vishal Chandrasekhar's background score and Selva RK's editing are on par.  Dream Warrior Pictures as usual has backed a different attempt and come up with an impressive product.  Debutante director GS. Viknesh has chosen the theme that nature is both the punisher and the saviour of mankind and has stated it in a mostly engaging screenplay.  He sure deserves a pat on the back.
Verdict : Go for this engaging survival thriller 
 
Rating: 3 / 5.0
Showcase your talent to millions!!
Write about topics that interest you - anything from movies to cricket, gadgets to startups.
SUBMIT ARTICLE
More
தமிழ் Movie Reviews
Chithha
Iraivan
Chandramukhi 2
Mark Antony
Jawan
Kushi