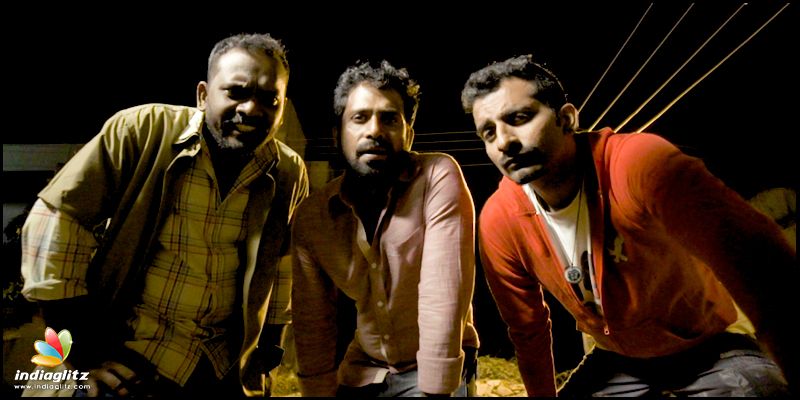 'Odu Raja Odu' - An engaging dark humor anthology
Some films come with a lesser known star cast and crew that you go to without any expectation and are taken by surprise at the novel attempts and get a good viewing experience in the bargain.  'Odu Raja Odu' is one such attempt that is most definitely worth a watch.
'Odu Raja Odu' is an anthology film that follows four sets of characters belonging to  Kolaikkaranpatti  whose stories collide at some point throughout the screenplay and all at once in the climax.  Guru Somasundaram and Lakshmi Priya are husband and wife with the former being a jobless writer and the latter taking care of the household.  She gives him money to buy a set top box for their television and his adventure starts when he goes there with his friend Venkateshan a dope addict who owes the suit gang money.  Nasser and his brother belong to a family of gangsters(Veshti Group) who have promised their father (Charu Haasan) on his deathbed that they would reform.  While Nasser keeps up his promise his brother wants to declare war on the rival gang (Suit gang) headed by Deepak Bagga (Simran's husband in real life).  There is also Ananth Sami (of 'Lens' fame) who comes out of jail after taking a rap for Nasser and wants to settle down with his long time girlfriend (Ashiqa Salvan).  He plans to extort money from Nasser with the help of a friend who is secretly sleeping with the girl.  Finally a preteen boy and a girl belonging to the streets who are made to steal by a man connect all these stories at regular intervals where everyone is on the run leading to a riveting climax.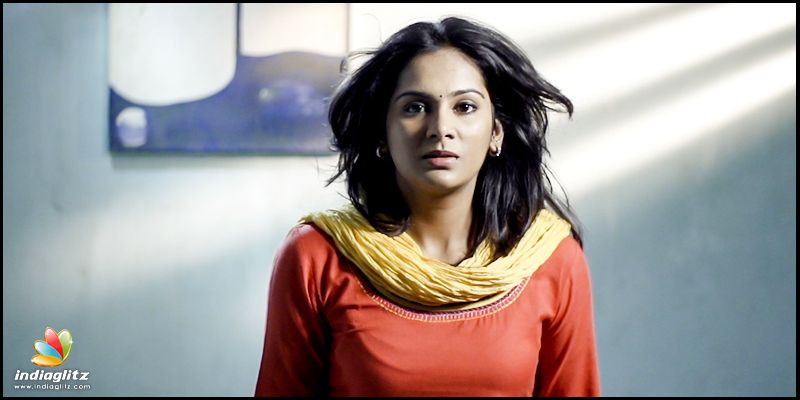 'Odu Raja Odu' is loaded with fresh talents giving the pros good company throughout.  Guru Somasundaram and Lakshmi Priya are the two whites in this all out grey film who score in the climax when they show their middle class love for each other against all odds.  Nasser the seasoned old fox exhibits his evilness in a grainy flash cut of the past and is subdued otherwise spending most of the time in an unconscious state .  Ananth Sami as the innocent man out for revenge is very intense while Ashiqa Salvan is brilliant as the two timing girlfriend with her eyes doing the talking to both men felling them in an instant.   Venkatesh Harinathan as the dope addict tickles the funny bones in a few instances especially when he gets his way with Nasser's wife.   Deepak Bagga, Ravindra Vijay, Sona Hayden, Abishek K.S and the two kids along with the rest of the supporting cast including the henchmen on both the gangs sides do a great job in making this film enjoyable.  Simran appears in a symbolic character Kala Bhairavi which adds to the intrigue and deeper meaning of the film's theme.
'Odu Raja Odu' with a bevy of characters depends on a back and forth style of screenplay for the setups and payoffs which is very interesting.  The makers score brownie points for maintaining the engagement value throughout and also keeping the narration on the dark side even when tragedy strikes on the most unexpected and tender character of all. The wry humor embedded in all the sequences work in keeping an almost permanent smile on the viewers lips.  The directorial touches that impress are the climax interaction between Guru Somasundaram and Lakshmi and  the moment in which Ashiqa Salvan exposes who she is professionally to her lovers and the audience - a masterstroke.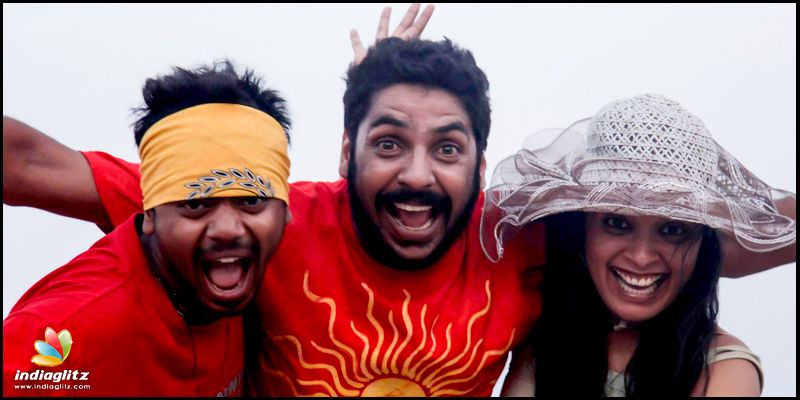 On the downside a little more effort should have been put up to milk the scenes for laugh out loud moments which would surely have helped in attracting the general audiences.  The amateurish computer graphics in a crucial scene could have been avoided.
Tosh Nanda's background score compliments the dark tone of the film and his songs are part of the narration.  Jathin Sankar Raj and Sunil CK have not tried any experimentation in filming the different stories which is a bit of a let down.  The screenplay writer Nishanth Ravindran has also doubled up as the editor which has surely helped in telling the rather confusing story in a comprehensible manner.  Directors Nishanth Ravindran (again!) and Jathin Sanker Raj (again!) have come up with a dark humor anthology that lives up to its genre and should be congratulated for their efforts with the minimal resources at their disposal judging by the quality of the production.
Verdict: Go for this pretty engaging dark thriller that should be encouraged by all those who yearn for good cinema values.
Rating: 3 / 5.0
Showcase your talent to millions!!
Write about topics that interest you - anything from movies to cricket, gadgets to startups.
SUBMIT ARTICLE
More
Tamil Movie Reviews
Gatta Kusthi
Kalaga Thalaivan
Miral
Yashoda
Parole
Banaras