Suriya fan club condemn fans for cheap attack on lady politician
Monday, September 11, 2017 • Tamil Comments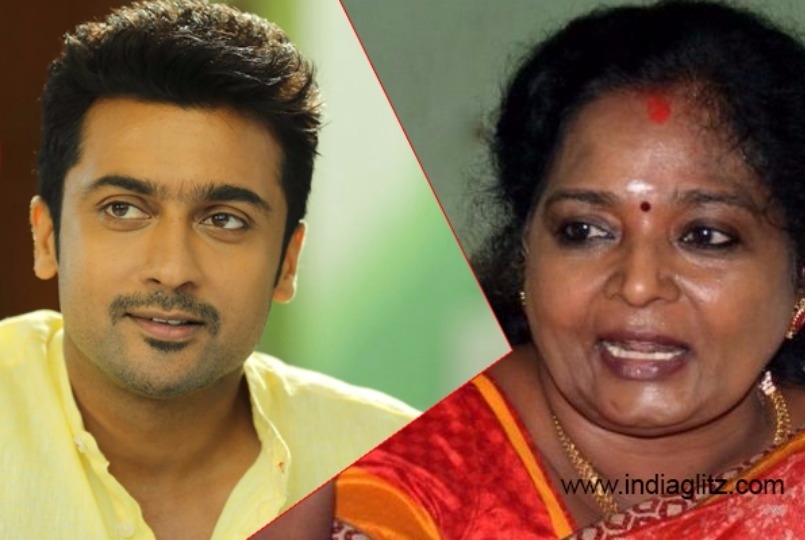 Last week, actor Suriya wrote an article in a popular Tamil daily against NEET exam and how it favours rich students who could afford costly coaching facilities over the poor. Dr.Tamilisai Soundararajan, the State President of BJP criticised Suriya for this and she also asked what does Suriya who acts in films knows about NEET.
The politician's criticisms seems to have irked some fans of Suriya and they have apparently made abusive comments against the TN leader of BJP.
Sensing the seriousness of the issue, a circular has been sent by the All India Suriya Fans club which says that the fans should not use any abusive comments against the respected political leader. They have also said that such criticisms in ideological domain is quite common and one needs to accept them honestly and should react to them by their healthy activities
The statement also condemns those hurling abuses on Tamilisai in no uncertain terms and it clearly states that Suriya will never entertain such behaviour from his fans. 
It must be noted that actor Vijay had sent a similar statement against abusing women when a journalist was abused by his fans for her tweet about the film 'Suraa'. Few days after that issue actor Ajith also sent a legal notice distancing himself from those abusing others under the garb of his fans and also apologised for the harm and hurt caused by such abuses. 
Related News