OMG! Ram Gopal Varma reveals his feelings for Sridevi
Tuesday, December 1, 2015 • Tamil Comments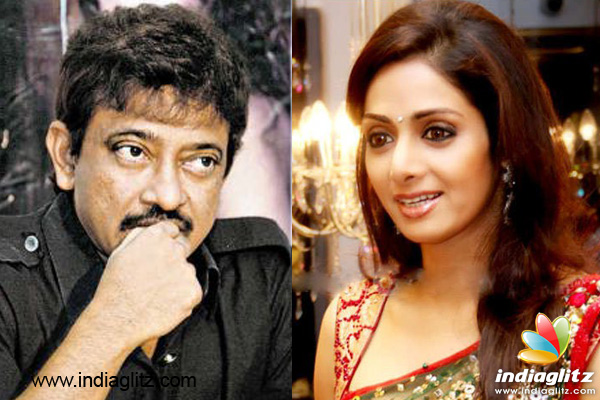 Renowned filmmaker Ram Gopal Varma opens up about his feelings for diva Sridevi in his autobiography by dedicating a chapter on his crush. In his book titled 'Guns and Thighs', Ram Gopal Varma portray Sridevi as a 'Goddess of beauty' and also why he cannot forgive her husband Boney Kapoor.
He writes so much saying that, "It was a love letter" I was going overboard but that was my feeling. Everyone can have a crush on anyone, be it on a real person or a celebrity, you enjoy that feeling of high" It is almost like a drug. "To see Sridevi making tea in Boney Kapoor's kitchen was a huge letdown. I won't forgive him because he brought the angel down from heaven to the kitchen of his apartment."
Director Varma also writes about his feelings for talented actress Urmila Matondkar who was once very close to him. He also opens up saying that, "Urmila's beauty that was captured on camera was one of the reasons behind making 'Rangeela', and that turned her into a superstar.
There is still so much more to go, he also expresses saying, "I honestly feel it is important for director to get obsessed with the characters. I think it is similar to how I shot Amitabh Bachchan in 'Sarkar'. He is obviously not a woman but I was feeling a high to capture his close-ups and highlight his minutes of expressions. That way, I don't see a fundamental difference between a 'Rangeela' and a 'Sarkar'.
He also dedicates his autobiography to author Ayn Rand who is best known for his book 'The Fountainhead'. It will be his greatest dream to adapt the book into a movie.
Actress Photos
Ritu Varma
Aathmika
Ruhani Sharma
Kriti Garg