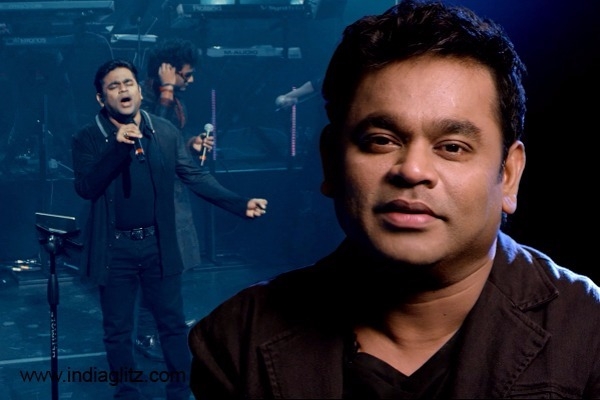 One Heart: The A.R. Rahman Concert Film - Unique and delightful like Rahman's music
Isaipuyal A.R.Rahman has completed 25 years as a film musician and today with so many international awards to his credit, he is tis a proud symbol of Indian music in the global arena. Rahman's long lasting success and enormous love he commands from crores and crores of fans depends on not just his consistent talent in giving hit numbers, but also because he keeps on experimenting and gives unique music with every outing. This time the legendary musician has come up with a first of its kind Indian Concert film, titled as 'One Heart'.
'One Heart' is a English film based on Rahman's music concert tour across North America. The film chronicles Rahman's concerts across 14 cities in America. The film also includes the video interviews of Rahman and his band members, rehearsal sessions etc and it icertainly gives a sneak peek into the less known world of Rahman as a person.
If your are a Rahman fan or music buff. if you yearn for an opportunity to catch up his concerts, you can book the tickets for this film without a second thought. The film features the stage performance of a mixture of Tamil and Hindi songs that include the vintage ones 'Chinna Chinna Aasai' (Roja) and 'Dil Se Ra' (Dil Se) to recent super hits 'Nenjukkalla' (Kadal) and 'Nadhaan Parindey' (Rockstar). There is also a song from Rahman's Chinese film 'Warriors of the Heaven and Earth' and the only non-film number is 'Naan Yen Pirandhen' from MTV Unlugged. All these songs come with different versions with new sounds for the stage performance and that gives more excitement.
In the film you get a close look at the live performance of these songs in the concerts which in itself is one of its kind experience. You get to see Rahman's fingers playing various musical instruments withe ease and it is amazing to see him sing while playing the instruments.Also the close up shots for the guitarist (Keba Jeramaiah), bass guitarist (Mohini Dey) , violinist (Ann Marie Calhoun), drummer (Ranjith Barot) and the singers (Hari Charan, Shiraz Uppal, Jonita Gandhi) from Rahman's ten member band gives an equally amazing experience. Most of the band members actually perform multiple tasks in the concert which shows them as a bunch of multi-talented artists and why this band is renowned worldwide.
'One Heart' is not only a tribute to Rahman's 25 years of journey as a musician. It is also a celebration of Rahman's committed and super talented band members. It is quite pleasing to know that Jonita Gandhi an Indo-Canadian singer can render the songs in Indian languages (mainly Tamil & Hindi) with such perfect diction. This film aptly captures and portrays the importance of Ranjith Barot in Rahman's band.
Rahman's speeches through out the film gives a fulfilling picture about how he emerged from the one who hesitated to perform on stage fearing that he cannot reproduced the sounds and music to this stage. His talks take us closer to the genius.
And there are some lighter moments from offstage footage of concerts added to the film. Rahman visits to Nashville with his band members to enjoy some club music. While flying sky high on a hot-air balloon Rahman calls up his daughter and jokingly asks whether he can jump.There is a glimpse of Rahman and his wife Saira Banu doing funny things while posing for a photo shoot. These capture the playful guy within the genius,
In the film Rahman gives an introduction to Curie a new facility which helps the musicians perform on stage without the physical presence of instrument. It is interesting to see that but it would have been great if it had been given some more time to explain how it is done. However it is the inclusion of these little details that differentiate the film from a regular documentary apart from the experience given by its musical content.
To sum it up, 'One Heart' is definitely a unique musical experience that's worth watching on big screen . You can be immersed in soulful music for around one and a half hours and get a little more closer to Rahman and his music. Please make sure you watch the film in a theatre with a good sound system.

Rating: 3.5 / 5.0
Showcase your talent to millions!!
Write about topics that interest you - anything from movies to cricket, gadgets to startups.
SUBMIT ARTICLE
More
Tamil Movie Reviews
Kazhuvethi Moorkkan
Farhana
Good Night
Ponniyin Selvan Part-2
Deiva Machan
Yaathisai