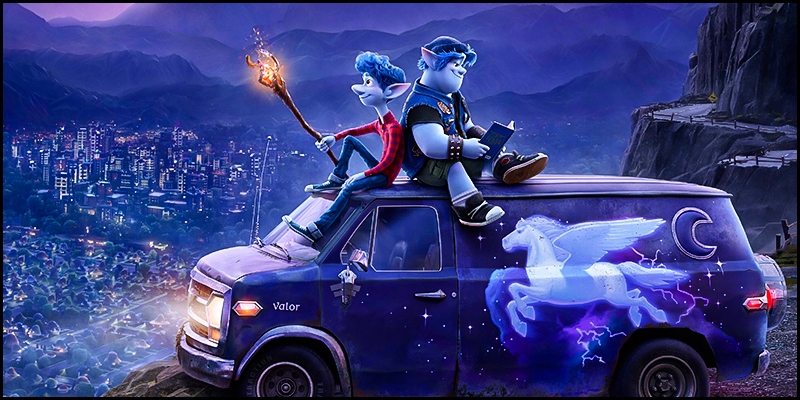 Onward Review: Emotion drive animation
How does a child cope up with a lost parent, or even how does someone cope up with the death of a loved one. Onward is an emotionally bound journey, the script (by Scanlon, Jason Headley, and Keith Bunin) is set in a world that was once governed by magic and overrun with supernatural beasts. Though it's still fantasy created by elves, centaurs, flying creatures, and the like, it's also now filled with modern conveniences, because the sorcery of old has been replaced by prosaic enchantments such as microwaves and internal combustion engines.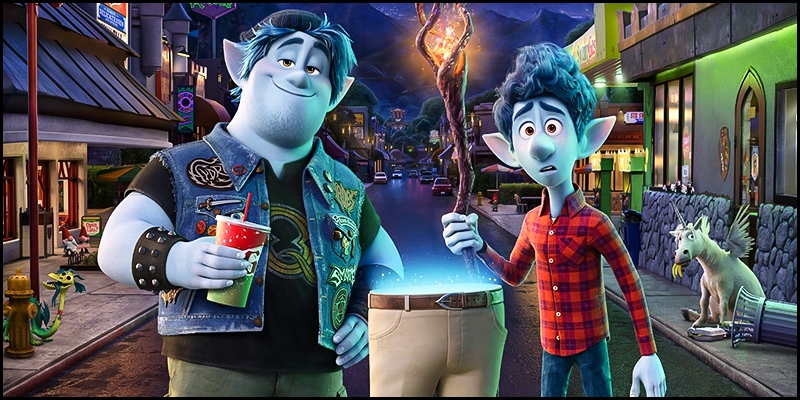 Ian Lightfoot essayed by Tom Holland is a 16-year-old who hopes to have a normal sixteenth birthday. He's painfully shy and awkward around all that's happening around him. All he wants is to go to school, have the courage to meet new pals, and maybe invite them back home for a birthday party. His older brother, Barley (Chris Pratt), has a different notion. He's obsessed with a historical role-playing game. Elves have lost their long inner magic; Spells and enchantments have been replaced by electrical gadgets. Barley yearns for an epic adventure with his beloved little brother. Far more winning is Barley (Chris Pratt), Ian's screwup older brother who spends his days fooling around town in a minivan and participating in magic drenched role-playing games. His knowledge of the arcane comes in handy when the brothers try to bring back their deceased father and end up accomplishing only half the spell, thereby ending up with a disembodied pair of legs. Their efforts to complete their task lead them on an adventure that includes a ton of twists and turns, the brothers getting to know each other better and of course a volley of surprises that only animation movies could do.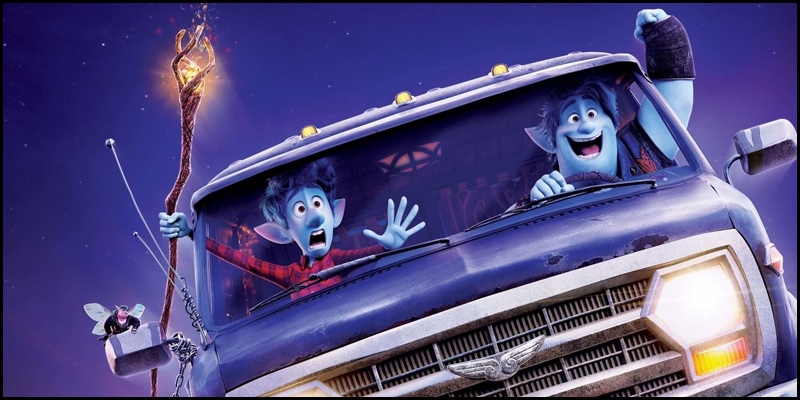 Both guys get a chance to tap into their hidden adventurer when their mom reveals a secret to them, one she was meant to hold onto until Ian's 16th birthday: Their father left them an ancient staff with a rare gem to place on the top it. Those items, along with a few magical words, would bring him back to them for 24 hours-but they could only perform the spell once and they had to get it exactly right without any flaws. Naturally, in the excitement of this newfound knowledge, nothing goes as expected; they only get halfway through the spell, resulting in their father appearing from the waist down as just a pair shoes and socks. It's a strange idea and an even stranger image. In order to make the most of their limited time with him, they must go on a journey through their seemingly tired town to finish what they started and make their dad whole. The idea of this sometime seem very depressing and adult like content for some. Its understandable considering animated movies usually drive emotional content with highly ambitious and creative visuals with light hearted entertainment. Having a death discussion with the kids may not be expected, but surely for someone who lost a loved one; this could do some saving.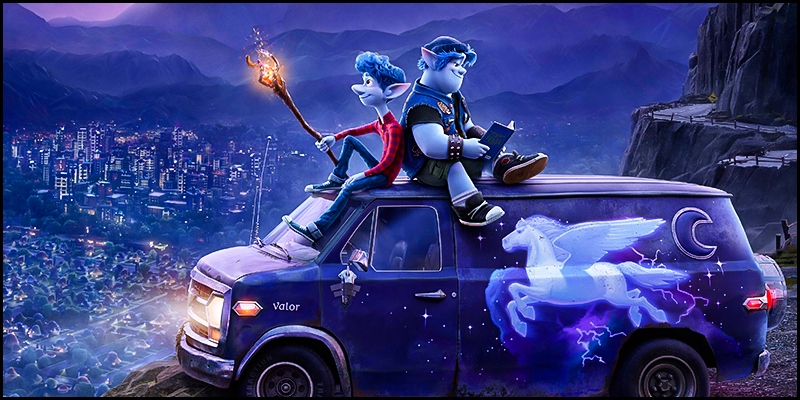 Onward is truly an emotional outbreak, it gives the right dose of entertainment but with heavy hitting dialogues and high on sentiments. If you are looking for a jolly go animated movie, this movie might not be a good idea. But if you really want your kid or even yourself for the matter to get over some long lost relative or parent, this should really drive you home teary eyed.
Verdict :  Watch it for its promising heartful storyline.
Rating: 3 / 5.0
Showcase your talent to millions!!
Write about topics that interest you - anything from movies to cricket, gadgets to startups.
SUBMIT ARTICLE