OPS to meet PM today in New Delhi
Thursday, October 12, 2017 • Tamil Comments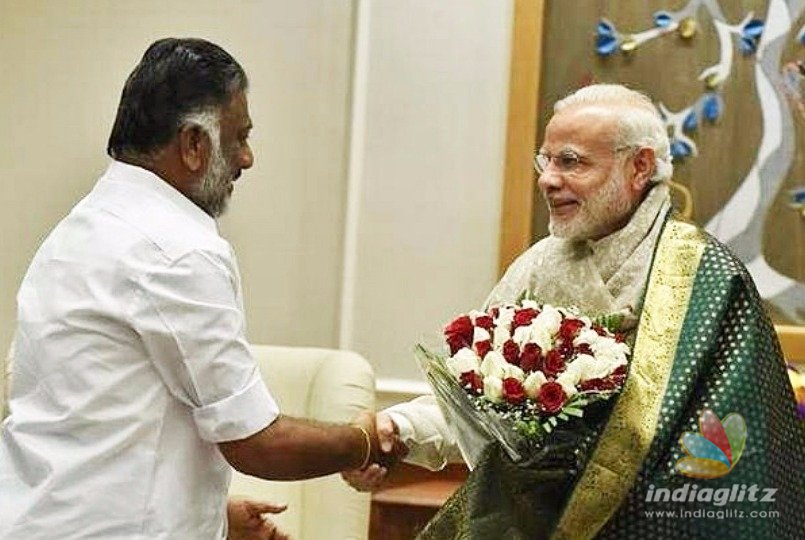 Tamil Nadu Deputy Chief-Minister O. Panneerselvam is to meet Prime Minister Narenda Modi in New Delhi today.
This would be the first meeting between OPS and Modi after the former took over as the deputy chief-minister of the State early last month after the two AIADMK factions led by him and chief-minister Edapadi K. Palaniswami came together and merged to form the unified AIADMK. Under the new arrangement, OPS took over not only as the deputy chief-minister but also as the all-powerful convener of the AIADMK.
Though OPS had met the Prime Minister many times in the past (when he was the 'acting' chief-minister or chief-minister), this would be the first time he would be meeting the Prime Minister in his official capacity as the deputy chief-minister of the State. OPS was in New Delhi last week (around the same time when jailbird Sasikala came out on 5-day parole) but couldn't get an appointment to meet the Prime Minister.
OPS left for New Delhi last night with former Minister K.P. Munuswamy and Dr. Maitreyan and his visit coincides with the conclusion of jailbird Sasikala's parole.
Related News
Actress Photos
Aishwarya Ullas
Parvathy Nair
Remya Nambeesan
Anandhi