Tuesday, September 26, 2017 • Telugu Comments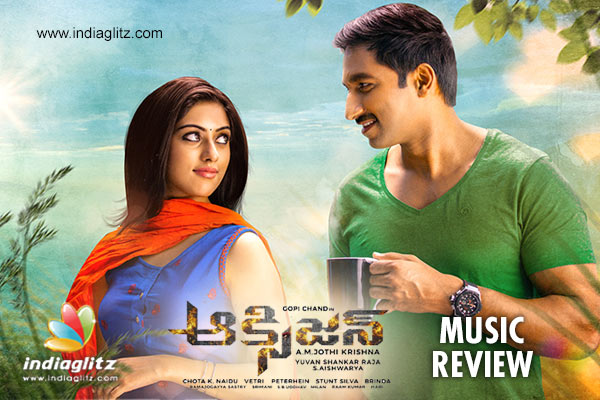 Adi Lekka
Singer: L. V. Revanth
Lyrics: Ramajogayya Sastry
The song raises a toast for the greatness of Telugu. Like many of those numbers which start with the language and then move on to other aspects of culture (namely, dress, literature, cuisine, etc), this song too touches upon all the usual suspects. Ramajogayya Sastry largely stuffs the song with stock ideas. An exception is that the admiration for Telugu things is not limited to Amma and Annamayya (among others), but goes on to include Viswanatha Satyanarayana and Guntur Seshadri (recently popularized by Pawan Kalyan).
Not that the song is not imaginative. Apart from making an appeal to dump PIzzas and Burgers, it becomes eloquent about the '56 aksharala ghal ghal' language that is Telugu. There is a mythological connection as well as a reference to Kuchipudi and the smell of the soil. The film's village backdrop is there for everyone to see.
Revanth's vocals are very endearing and there is a lot of authenticity in his voice that can be had for a Telugu-hailing number like this.
Yuvan Shankar Raja avoids Tamil flavour. He seems to have been asked to listen to a lot of pro-village songs from the 1990s and 2000s Telugu cinema. And he did just that. Music wise, the song doesn't offer any new takeaways.