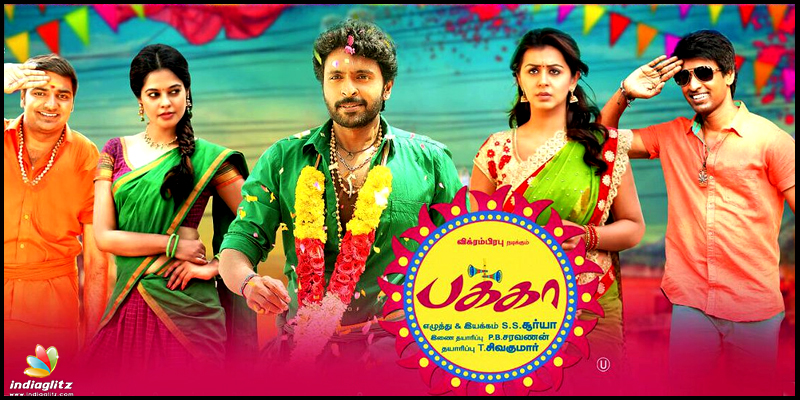 Pakka - A Festival of Boredom 
Vikram Prabhu has once again proved that he is a master in choosing bad scripts and directors who have no business behind the camera.  With no semblance of entertainment or engagement his latest offering could well be his worst till date.
Dhoni Kumar (Vikram Prabhu) is introduced with that beaten to death "Aaaluma Dolumaa" song in the background.  If the intention is to get Thala fans going gaga there is obviously no one among the less than ten people in theater. The title card announces the hero as "Veera Thilagam" on the lines of his legendary grandfather (who must be fuming up there)  and distinguished father. Anyway Kumar is a drunkard and after downing one too many passes out on a railway track as the train is coming and the titles are done rolling.  At the last moment Dhoni Kumar notices a lady in the next track on which the train is actually on and he saves her.  To his and the audience's utter disbelief the girl Nadiya (Bindu Madhavi) calls him Pandi and tells him that he is responsible for her fate and in a jiffy she tells him ( and us) that it is indeed a different person as he has a scar in his hand. Break into flashback number one and Pandi (Vikram Prabhu again) is a doll seller in the village market along with his friend Soori.  Nadiya falls in love with him for saving her from a toy helicopter (Yes thats the truth).  The girl being the daughter of the Pannaiyaar (A weak looking Nizhalgal Ravi) whose reaction is to put up posters all over the village that his daughter is dead.  Now the girl goes in search of her man from village to village and the boy too does the same .  End of flashback one and now Dhoni Kumar starts his flashback in which he is in love with a Superstar Rajini fan Rajini Radha (Nikki Galrani).  More agony is piled on the viewer and there is a twist (which is tasteless ofcourse) and all ends well in the climax (For the characters, not for the poor audience who get a heavy migraine).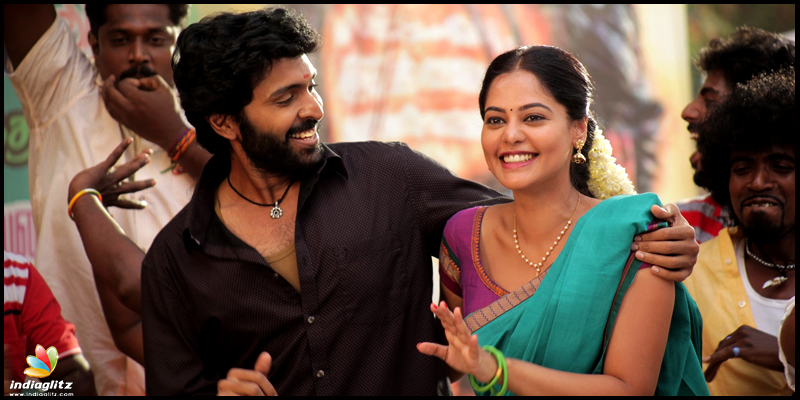 It is fair to say that Vikram shines in the one fight in which he shows his silambattam skills.  Sivaji has donned dual roles the most number of times in Indian cinema and each of those films are memorable ones.  'Pakka' however has no excuse to have Vikram play dual roles and there is not even an effort to show them in different getups, with slight changes in appearance.  A tired looking Bindu Madhavi sleepwalks through her role while Nikki Galrani as the Rajini fan is just about passable.  There is a parade of comedians right from Soori, Sathish, Singam Puli, Singamuthu, Ravi Maria to Muthukalai and Imman Annachi but none of them can even achieve a single smile from the crowd (those ten people).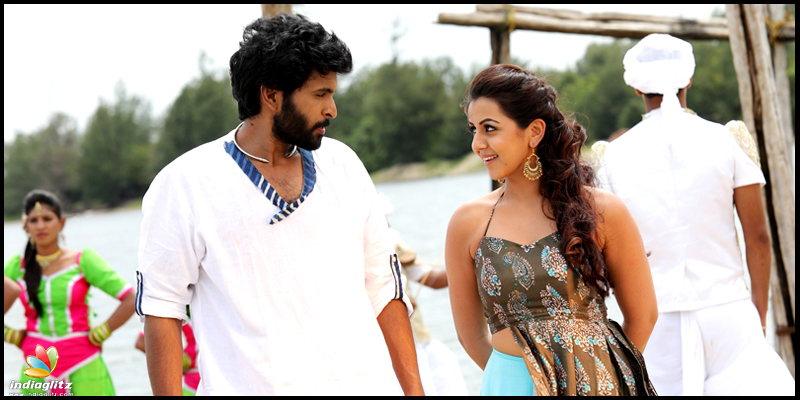 C. Sathya has tuned in some vibrant folk numbers which could have been hits in some other film and his background score too passes muster.  S. Saravanan's cinematography is good and poor G. Sasikumar can only cut what footage he has been given.  S.S. Suriya the debutante does not have what it takes in the writing or execution.  He also lacks big time in extracting even decent performances from this experienced cast.  One can only sympathize with the producer T Sivakumar who has been sold a dummy.
Verdict: Better avoid this one to save your precious time and money
Rating: 1 / 5.0
Showcase your talent to millions!!
Write about topics that interest you - anything from movies to cricket, gadgets to startups.
SUBMIT ARTICLE
More
Tamil Movie Reviews
Kazhuvethi Moorkkan
Farhana
Good Night
Ponniyin Selvan Part-2
Deiva Machan
Yaathisai