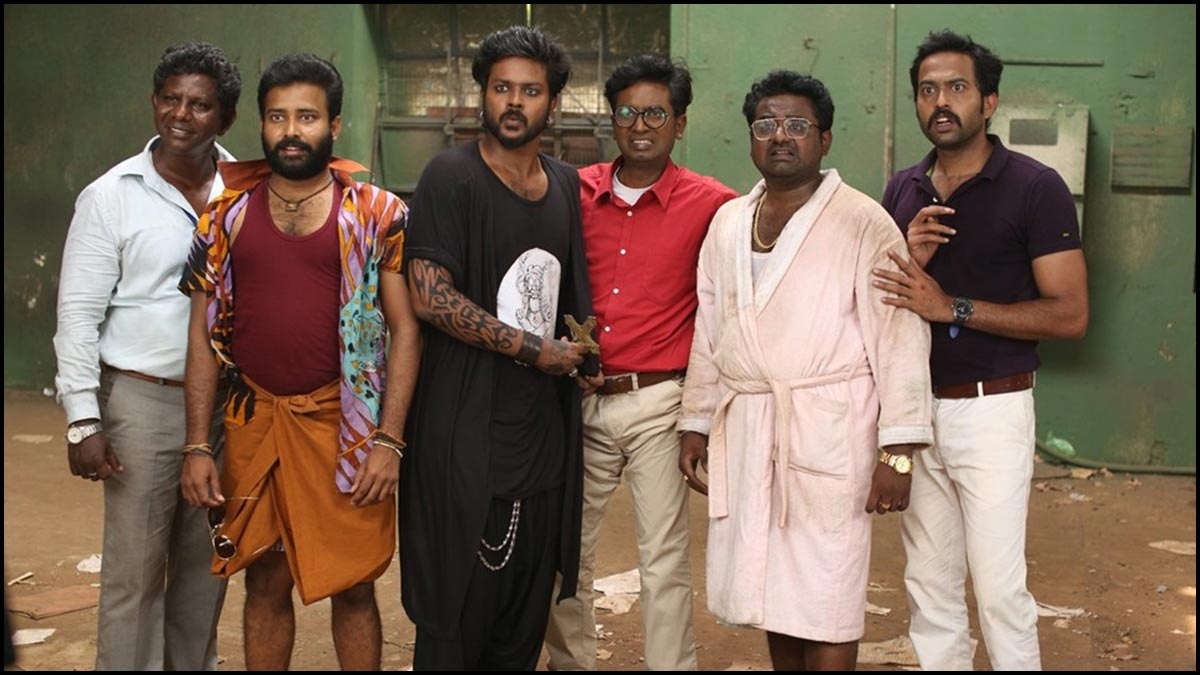 Pallu Padama Pathukka - Bites with a few adult jokes that work
"Pallu Padama Pathukka" which marked the directorial debut of pioneer Tamil YouTuber Vijay Varadaraj began filming in 2018 but could only see the light of day today.  Whether this absurdist adult zombie comedy appeals to its target audience remains to be seen.
The story begins with six men played by Jagan, Linga, Sai Dheena, Abdul, Augustine and Rishikanth who decide to commit suicide for different reasons at an abandoned tourist spot in the Kerala forests.  There they are distracted by Mahesh (Attakathi Dinesh) and change their minds and the group are suddenly attacked by hordes of zombies.  They are then rescued by Sathya (Sanchita Shetty) a female version of Will Smith from 'I Robot' who shoots the undead with a shot gun and leads them to a laboratory.  On the way they encounter various characters such as a Bear Grylls clone (Shara) and Hitler (Harish Peradi) himself as a zombie villain.  Whether they escape from their hopeless fate or not is what the rest of the film is about.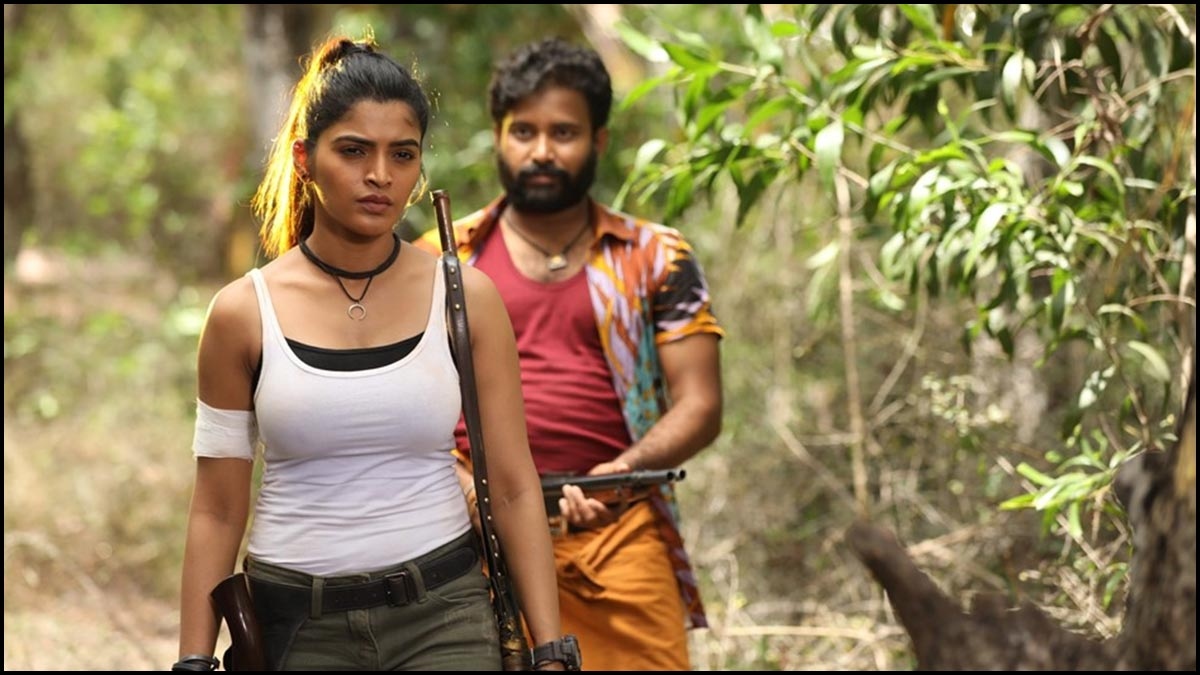 Sanchita Shetty the only female character in the film is a sort of a savior of not only the characters but also the audiences.  Her gun wielding style and casual action sequences provide some life into the often limp sequences.  Attakathi Dinesh who plays the main lead unfortunately has the weakest role in the film and its a pity to see his talent wasted.   Temple Monkeys alum Shara impersonating Grylls starts off with an irritatingly loud entry but makes up for it with his comedy timing later.  Similarly his counterpart Abdul also provides the laughs at regular intervals especially in the bathing scene where he murders his entire family with a mere soap.   Jagan as a gay man is no doubt hilarious but the character directly demeans the community.  Vijay Varadaraj, Mottai Rajendran, Anand Babu, G.M. Kumar and Lollu Sabha Manohar have done their jobs well.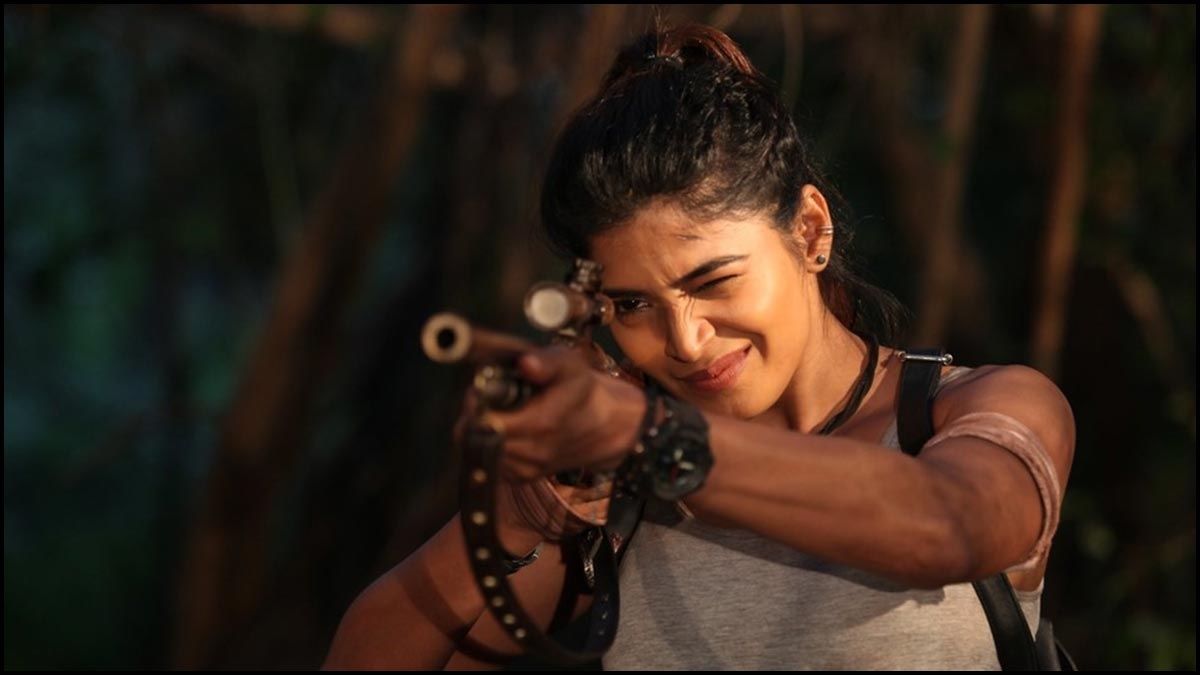 What works best in 'Pallu Padama Paathuka' are most of the on your face adult jokes and a few subtle ones that have to be caught on.   Vijay Varadaraj the writer is in his elements right from naming the characters after famous YouTubers such as Parisalan and Abhishek Raaja to bringing Hitler back to life and throwing in a courageous and sacrificing Brahmin for a change.   The sequence where the bathroom soap turns into a killing machine is truly hilarious and also when it turns up again in the climax.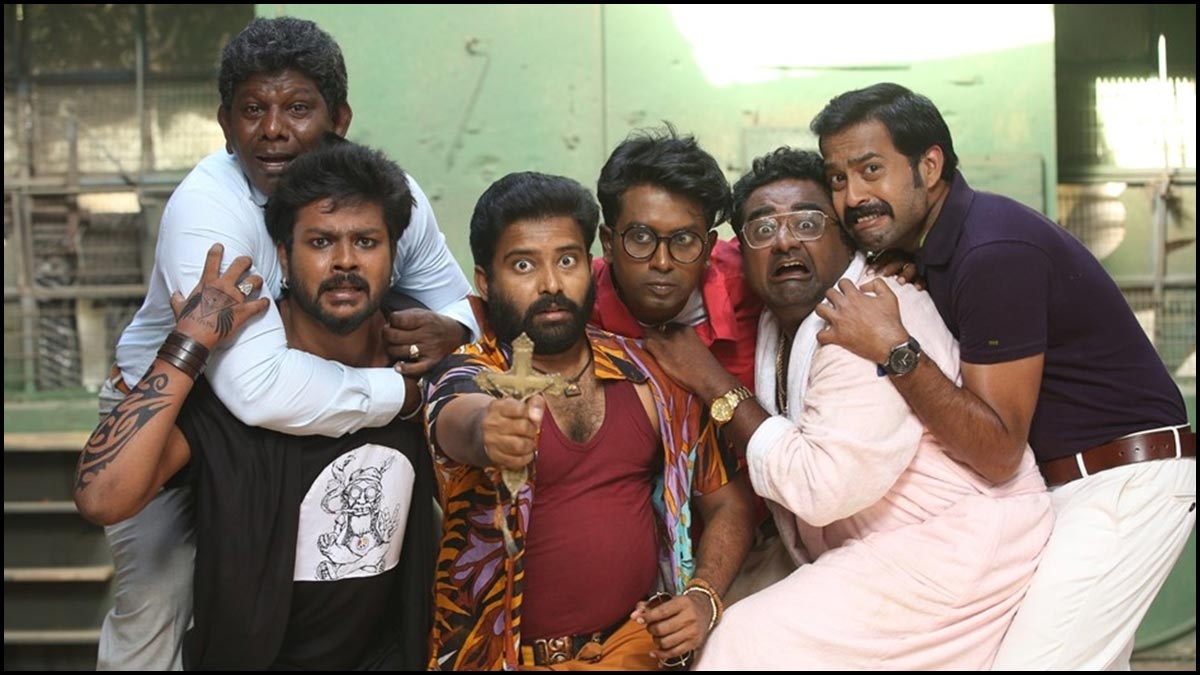 On the downside the screenplay is all over the place and characters are blatantly loud in many places as well.   We wouldnt mind the lack of logic if the proceedings are engaging which is not in this case.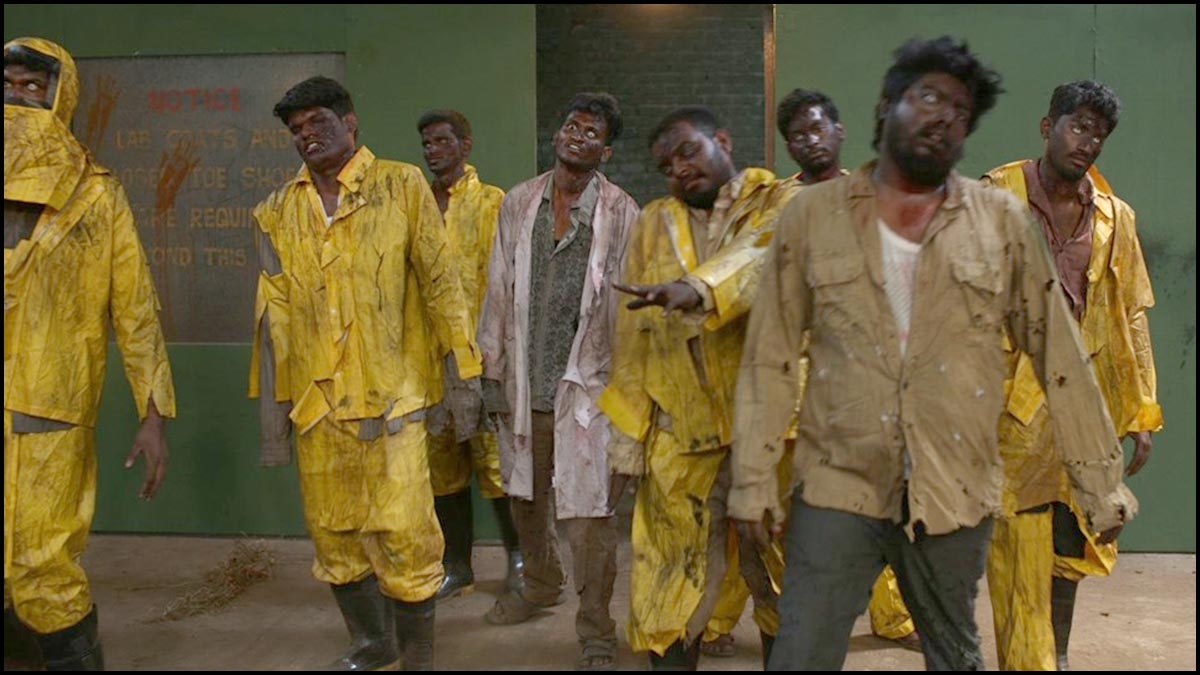 The music, cinematography and other technicalities are on par and a big consolation is they are not dated considering the five years that have gone by.  Vijay Varadharaj definitely has the talent for his brand of comedy and quirkiness but somewhere in his vision and the execution he has slipped.  Better luck next time.
Verdict: Temple Monkey fans will definitely enjoy this quirky 18 plus ride.
Rating: 2.5 / 5.0
Showcase your talent to millions!!
Write about topics that interest you - anything from movies to cricket, gadgets to startups.
SUBMIT ARTICLE
More
Telugu Movie Reviews
Ahimsa
Nenu Student Sir
Pareshan
Boo
Mem Famous
Malli Pelli