'Parampara 2' is streaming on Disney+Hotstar. In this section, we are going to review the latest Telugu-language web series, which is a sequel to 'Parampara' released last year.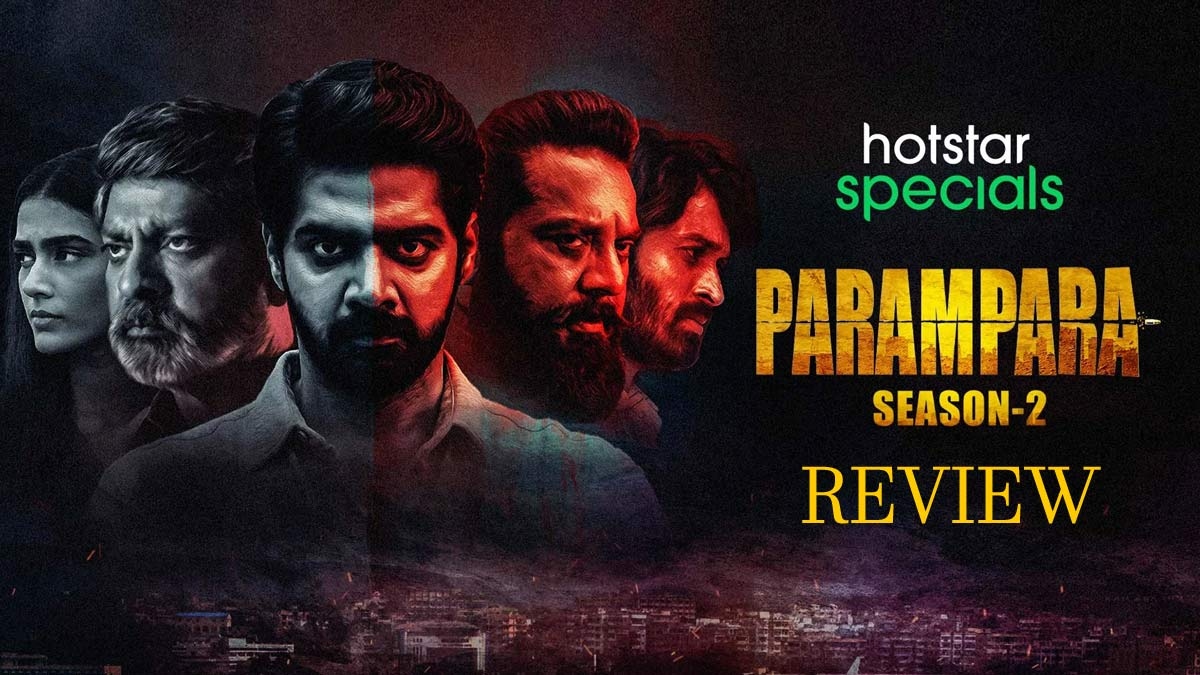 Story:
Let's recap what happened in the first season. A joint family's unity falls into the abyss when the patriarch Veera Naidu, a messiah of the masses, is assassinated. His adopted son Mohana Rao's rise is stalled by the biological son Nagendra Naidu. Mohana Rao's son, Gopi, has his task cut out. He seeks to avenge his father's downfall by taking the battle to Naidu's son Suresh. Gopi traps Suresh's girlfriend Rachana and the latter falls for him. Eventually, Suresh drives a wedge between Rachana and Gopi, and succeeds in trapping Rachana into marrying him. A vengeful Gopi attempts to wreak havoc by appearing with a weapon at the wedding venue and gets arrested in the process.
In the second season, which is under review, Gopi seethes with rage after he is sentenced to a 3-year jail term for attempting to murder Suresh. He sees an opportunity when a corrupted businessman with VIP connections, Ratnakar (Ravi Varma), ropes him in to carry out shady deals. Meanwhile, Gopi's focus is on heralding the downfall of Naidu and Suresh at once. As elections near, Naidu is planning to make Suresh an MLA. Can Gopi stop the Naidu-Suresh duo?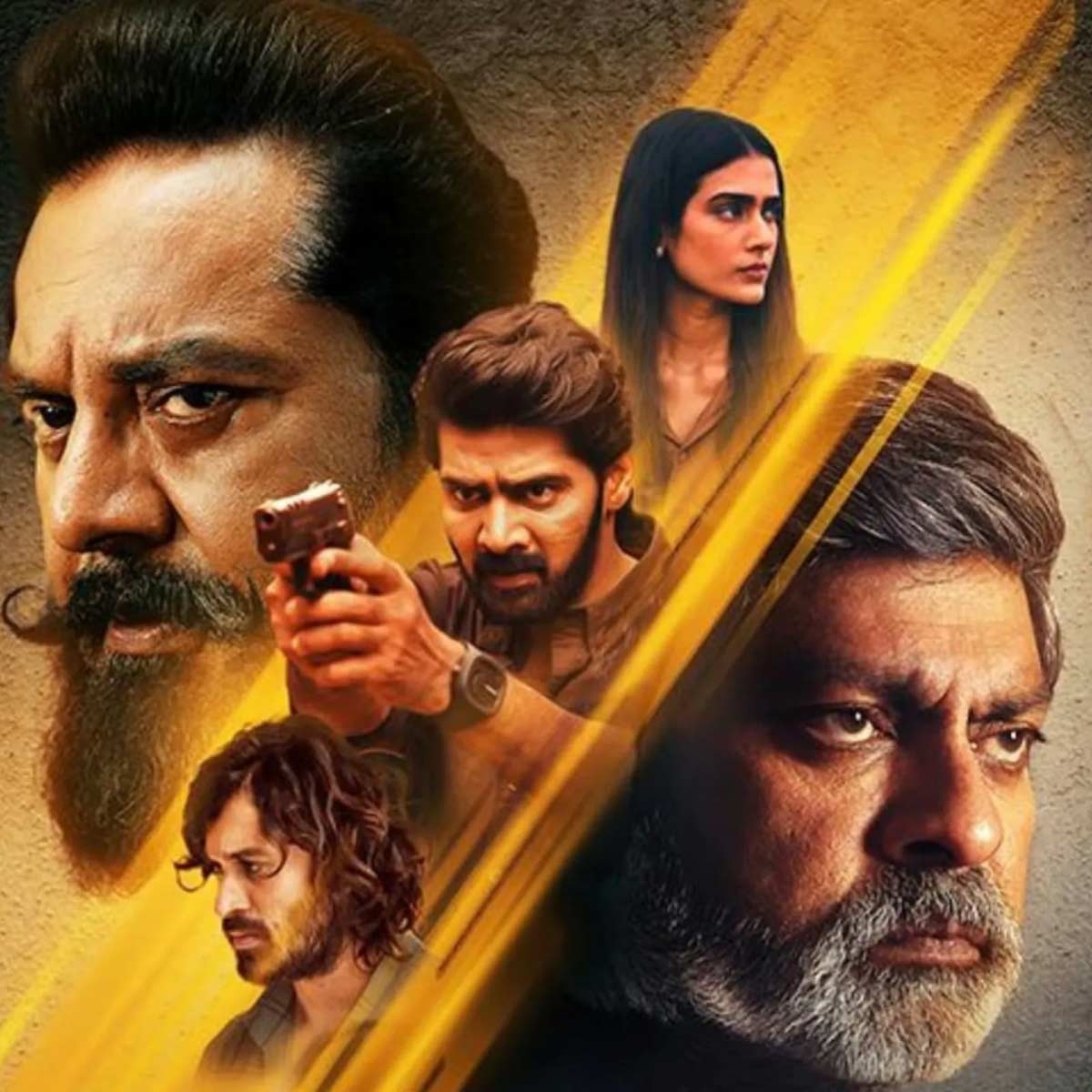 Analysis:
Directors Vijay Krishna L and Vishwanath Arigela had told a laborious story in the first part. The season clocked in about 6 hours. This time, the packaging is crisp, and the number of episodes is two less. The first season was clearly undone by overlong conversations and too much drama. Very many male and female characters were thrown into the mix.
In the second season, the rivalry between the over-ambitious, calculated and cruel Naidu and the ambitious, uncompromising Gopi hits a pinnacle. Characters, despite being connected by familial ties, bay for one another's blood. The writing should have been high-octane.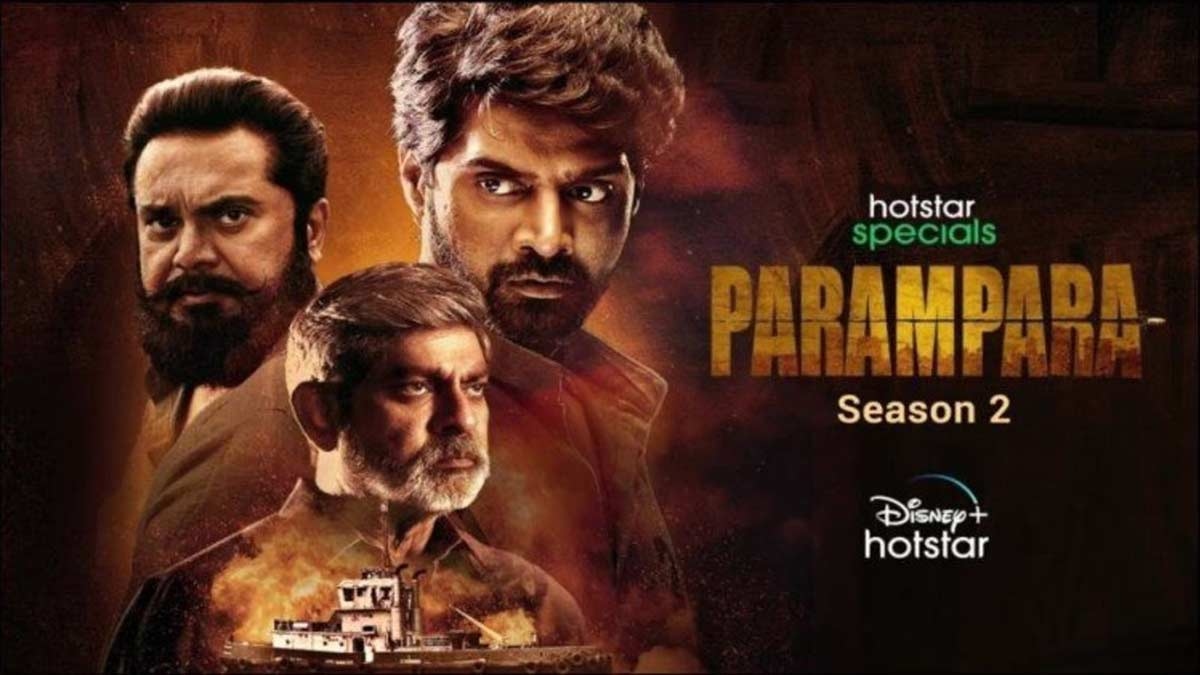 The narrative is taken over by Gopi, who drives most of what we see on the screen. The plotting is eventful, but the elements seem borrowed. The climax has been designed to evoke a sense of delicious irony. And the parting shot doesn't convince us at all, etched as it is to keep the viewer anticipating a new season.
Naveen Chandra's able performance is matched only by Sarathkumar's. The scenes that see their face-off are punctuated with nuanced acting and dialogues. The lines are not bombastic and that's on the plus side. Jagapathi Babu doesn't get to show much. Aamani's transformation is brief. Aakanksha Singh's parallel track as an investigative journalist is not detailed enough.
Verdict:
The intermingling of electoral political and familial catharsis could have lent for a much better explosive screenplay. 'Parampara 2' is a watchable web series that is thankfully not too long.
CAST & CREW
Cast: Naveen Chandra, Sarath Kumar, Jagapathi Babu, Ishan Venkatesh, Akanksha Singh, Naina Ganguly, Aamani, Kasturi, Ravi Varma And Divi
Director: Krishna Vijay L, Viswanath Arigela
Writer: Hari Yeleti
Music: Naresh Kumaran
Producer: Shobhu Yarlagadda, Prasad Devineni
Showcase your talent to millions!!
Write about topics that interest you - anything from movies to cricket, gadgets to startups.
SUBMIT ARTICLE
More
Telugu Webseries Reviews