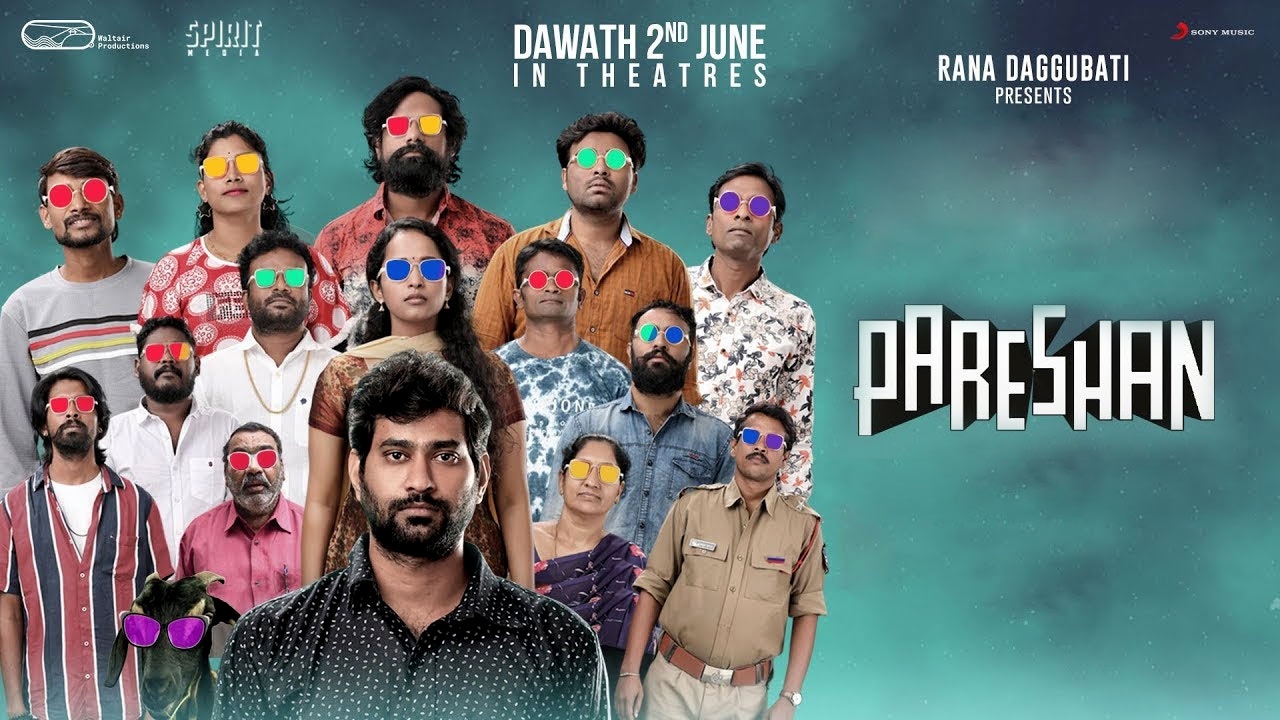 Pareshan is the latest Telugu release that has caught the imagination of one and all thanks to Rana Daggubati who has presented the film. Let's see how the film turns out to be.
Story:
Pareshan is set among four friends. Issac(Thiruveer) is a useless youth who always drinks and wastes time with his gang. One fine day, his father gives him 50,000 rupees and asks him to make proper use of it in life. Instead, Issac lends the money to his friends who are in trouble. Things change upside down for Issac when he makes his girlfriend pregnant. So, he now needs money back to get her aborted. How Issac handles this tricky situation is the basic story of the film.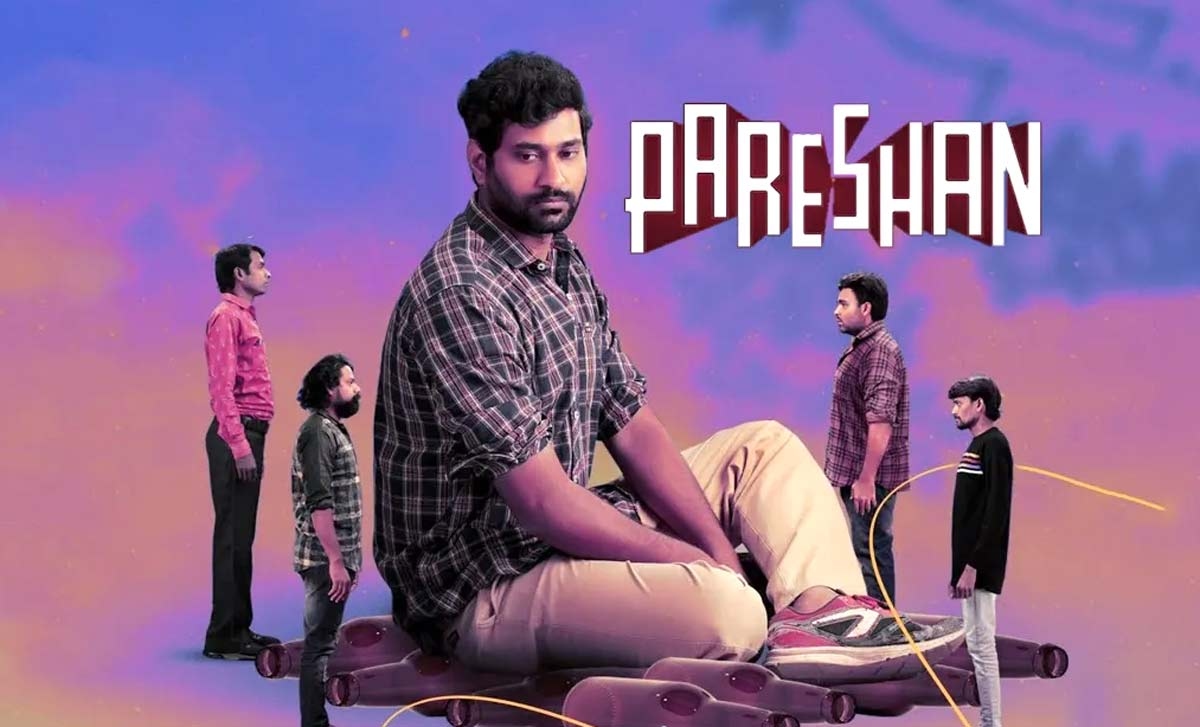 Analysis:
Pareshan belongs to those films which are location-based and will only click when the audience from that region gives it a thumbs up. But that does not happen with Pareshan as it is made on a silly note and has over-the-top characters. The Telangana comedy trend has caught up quite well in the last few years and Pareshan tries hard to make use of this aspect. But did it win the hearts, the answer is a big no.
Pareshan tries hard to evoke comedy but falls flat all the time. The film lacks basic seriousness and is aimless most of the time. All the friends do is drink and talk about their problems rather than find a solution for them. Thiruveer is the one who does a great job in the entire star cast. He suits his role quite effectively and gives a sincere performance. His love interest Pavani Karanam is also decent in her role.
Pareshan is backed by Rana Daggubati and it is hard to understand what he liked in the film and decided to present it. Rupak Ronaldson is the director of the film and he makes things so silly that it is hard to understand scenes that are thrown at us in the name of comedy. The biggest drawback of the film is that it lacks basic emotions. None of the characters are in sync and the slow pace further kills the interest of the audience.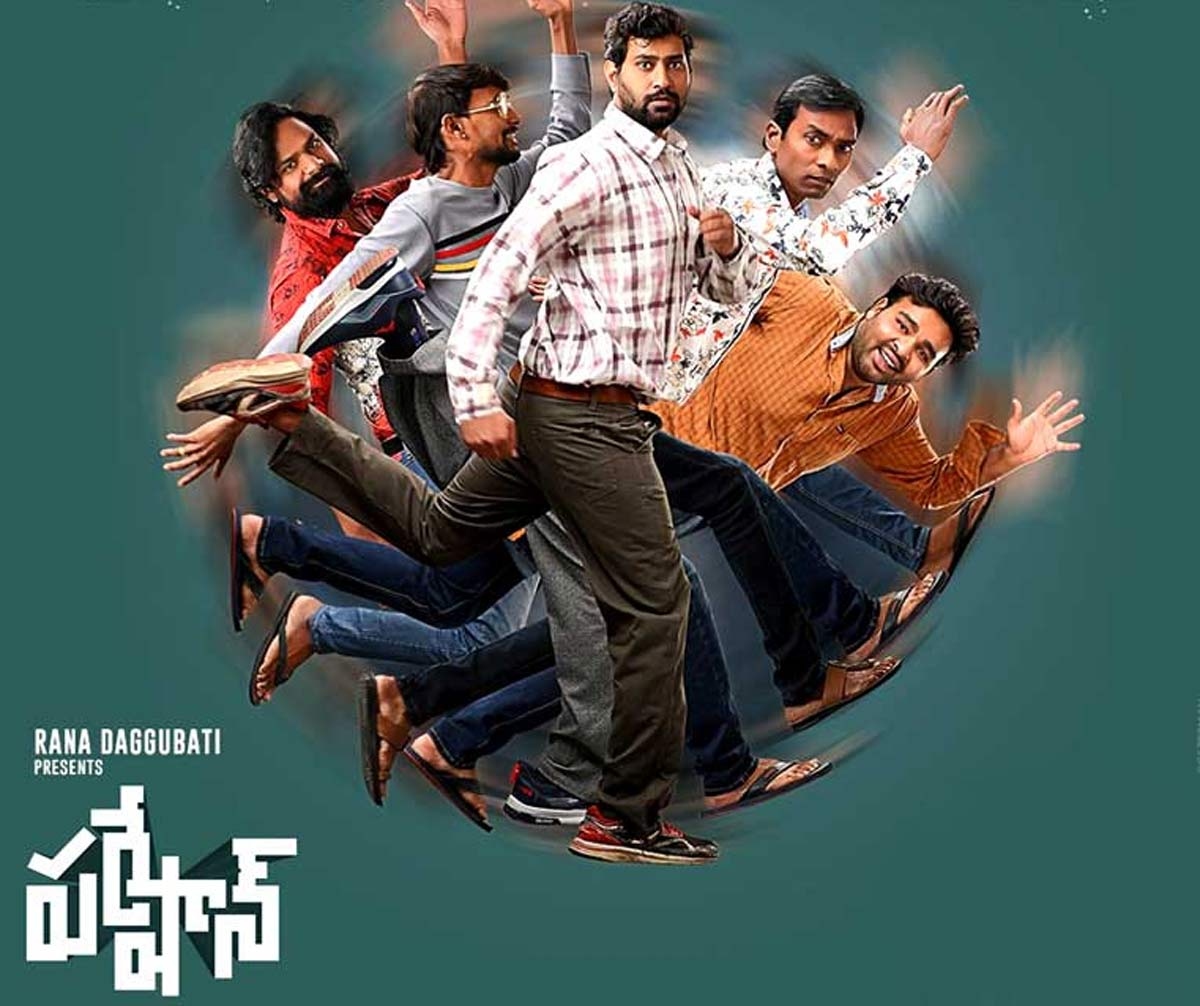 Mem Famous was one film that had a decent setting. But the comedy worked in parts and helped the film recover its cost at the box office. But that does not happen and what we get to see is a slow second half and a very predictable climax which is handled poorly. This time, the Telangana comedy fails to entertain.
Verdict:
Pareshan tries hard to bank on the Telangana comedy trend but falls flat on its face. The writing, execution, and pace are boring, and dull, and have no sheen making this film a disappointing watch this weekend.
Rating: 1.5 / 5.0
Showcase your talent to millions!!
Write about topics that interest you - anything from movies to cricket, gadgets to startups.
SUBMIT ARTICLE
More
Tamil Movie Reviews
Irugapatru
Chithha
Iraivan
Chandramukhi 2
Mark Antony
Jawan