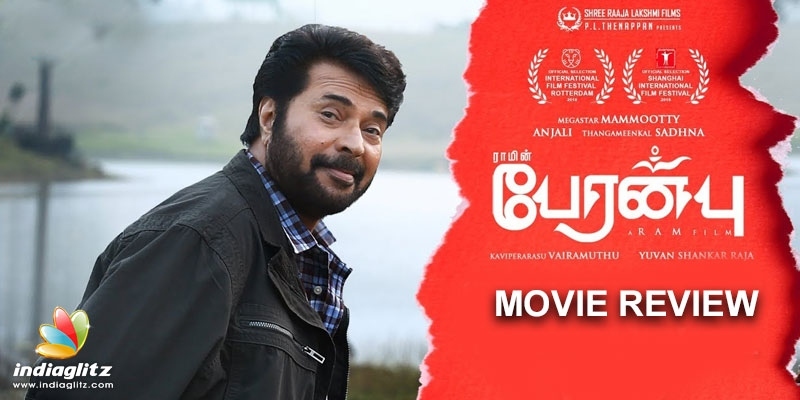 Peranbu - Tamil cinema's ecstatic chapter
Ram one of the if not the most intense and original auteurs in Tamil cinema has joined hands with the great Mammootty to explore in depth a complex and sensitive subject through which he gives some hard-hitting commentary on nature and the way it plays out human relationships.
'Peranbu' is actually the life story of Amudhavan (Mammootty) and his spastic daughter Paapa (Thangameengal Sadhana) unfolding in the exact manner in which he writes it as a book chapter by chapter which itself is so refreshing.  Due to the harsh realities of life Amudhavan has to care for his mentally and physically challenged daughter single-handedly and what makes it worse is that she misses her mother too much and cannot bond with her father.   Unable to live peacefully in society the father and daughter move into a secluded house in Kodaikanal and just as they get close to one another the girl attains puberty and a woman Vijayalakshmi (Anjali) enters their lives.  An unexpected turn of events throw them back to the concrete jungle of Chennai and survival becomes too tough as the girl experiences nature's dictates.  What happens next is told in a unique and riveting fashion leading to a beautiful climax that will linger in your memories for long.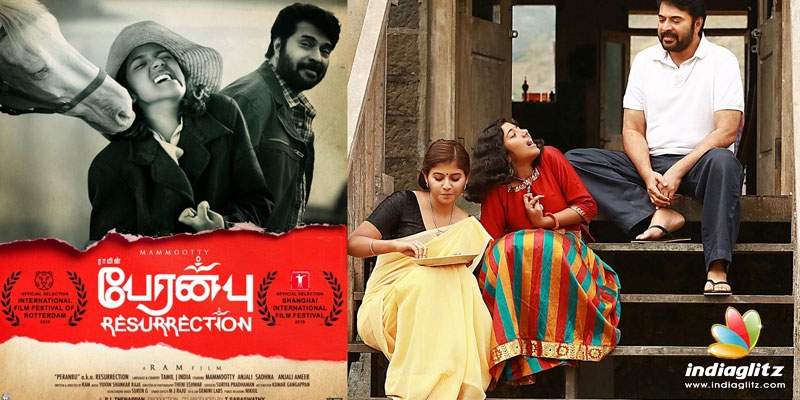 Sadly Malayalam cinema has turned Mammootty into a tiring commercial hero and it has taken a Tamil director to resurrect the great actor.  As Amudhavan the seasoned pro is brilliant without resorting to any theatrics and with the minutest of flitches conveys a world of emotions.   Take, for example, his body language which remains stiff for the first half hour in tune with separating from his wife and trying to get to slowly learn to handle his daughter.  After the night he makes out with a woman his body completely loosens up and becomes warm and friendly.  The scene in which he goes to a brothel for his loved one or the climax in complete defeat when he decides to take the extreme step will melt even the stone-hearted. 
Honestly, in the beginning, it's a little difficult to accept Thangameengal Sadhana as a spastic child as her movements are exaggerated and her expressions are not exactly spot on.  But as the story progresses and once getting accustomed to her it is evident that the youngster has put in a huge effort to nail Paapa and can be proud of executing such a difficult role so effectively.  Anjali once again reserves yet another best for Ram and shines in a brief but memorable role with a surprise shade.  Anjali Ameer a transgender has played Meera and kudos to Ram for justifying the title with her character.  The rest of the cast including  Samuthirakani, Livingston and especially Paval Navageethan, make an impression in their small roles.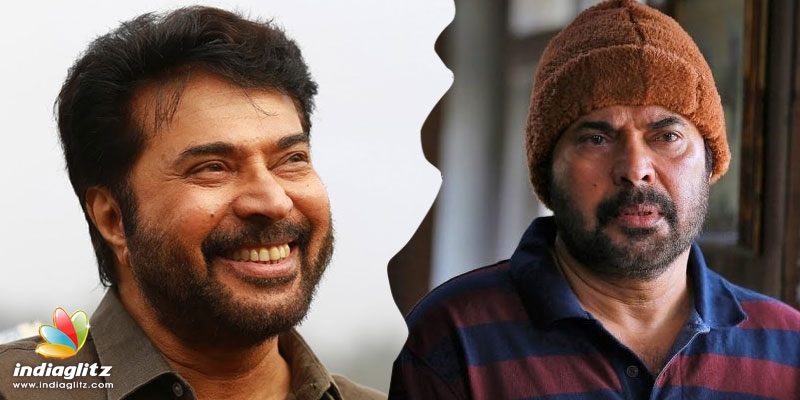 The biggest plus of 'Peranbu' is that it has dived deep into the soul of a spastic child and surely for the first time in world cinema explores their sexuality which society has never considered.  The masterstroke in the screenplay is dividing the film into chapters each one based on nature's different forms such as its unpredictability, its endlessness, its unforgiving tendency and finally its ecstatic state.  There are no antagonists and even a mother who deserts her husband and child, a wife who seduces another man, a father who deserts his mentally challenged son or even a child care manager who ruthlessly beats up a helpless child are all mere pawns in the hands of nature and life.   As usual, the takeaway messages from Ram are beyond the story itself and his philosophies on sexuality, love, society, man-woman relationship and taboo subjects resonate truth.  It is doubtful that any other film in history has tackled this sensitive subject so far in world cinema. The audience too experiences the extreme ordeals with the father and daughter and the most remarkable gift this film gives them is a climax that is filled with ecstasy, of love and caring and new hope on humanity.
On the downside, the film drags a bit in the second half that could test the patience of some.  Nobody else seems to exist in the city other than the film's characters but one can also argue that the world hardly participates in the life of people who fight such tough and unfortunate battles. 
Yuvan Shankar Raja punctuates the scenes with his assorted string strokes and his song "Sethu Pochi Manasu" drives a stiletto into the hearts.  Theni Easwar's cinematography tells half the story with his hazy framing in Kodaikanal expressing Sadhana's unwillingness to warm up to her dad and the static camera with moving clouds and changing sunlight to paint the transitions of time and emotions and finally the starch concrete jungle of Chennai in wide aloof shots.  Suriya Pradhaman through his editing has executed exactly what Ram had in mind to tell the story like a biographic novel unfolding.  Producer P.L. Thenappan can be proud of producing this gem which is truly a world class film in Tamil.  Ram is a rare breed of filmmaker who chooses a relevant subject, explores it boldly and in-depth and stays honest to its needs with minimum commercial compromises.  With 'Peranbu' he has touched the pinnacle of his career not only as a brilliant storyteller but also as an existential philosopher and he deserves to be preserved and nurtured.
Verdict: Go for this absolute gem and celebrate an ecstatic chapter in Tamil cinema that will find its place among the best in world cinema. 
Rating: 4 / 5.0
Showcase your talent to millions!!
Write about topics that interest you - anything from movies to cricket, gadgets to startups.
SUBMIT ARTICLE
More
Tamil Movie Reviews
Bommai Nayagi
Run Baby Run
Thalaikoothal
Beginning
Pathaan
Varisu