Plane carrying 67 passengers crashes in Nepal's airport
Monday, March 12, 2018 • Tamil Comments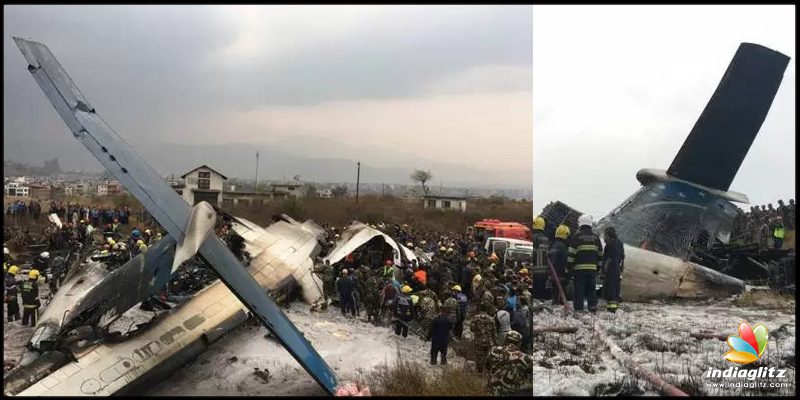 In a shocking news, a private flight with 67 passengers and 4 crew members has crashed while coming in to land in Nepal's capital Kathmandu's Tribhuvan International airport.  According to reports, 8 bodies of people have been recovered from the crash.
Officials are trying to bring the fire under control while the airport has been shut down and flights to the same have been diverted. In addition this, the officials are on war footing  to evacuate the passengers as well.  Reportedly, the US-Bangla Biman aircraft that was coming from Dhaka caught fire immediately upon hitting the runway and cause of the fire has not been identified as of yet.
Several rescued passengers are in critical condition while many bodies were seen to be in charred state. An exact number of the casualties is yet to be made while presently the officials are tying to rush the victims to the hospital.
 
Related News
Actress Photos
Cherishma
Eesha Rebba
Sai Pallavi
Meera Mitun