Prasanth Varma on 'AWE', audiences' response, & more
Saturday, February 17, 2018 • Telugu Comments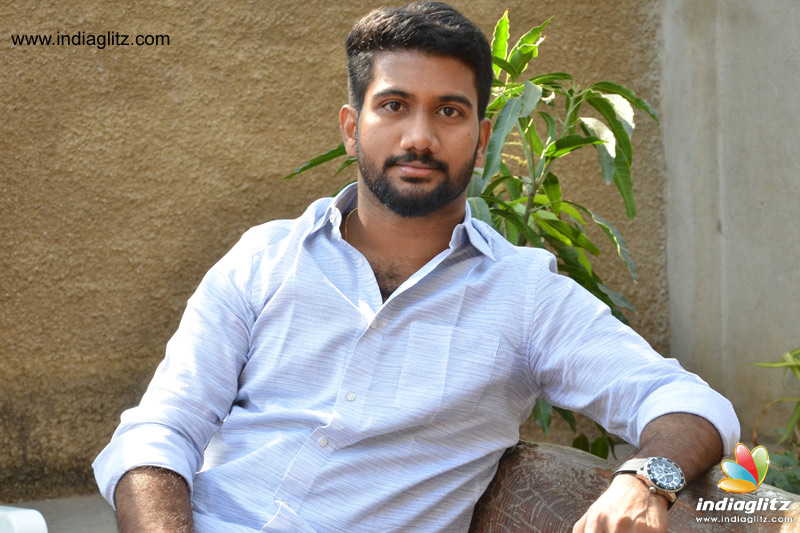 Prasanth Varma, the director of 'AWE', is happy with the response that the film has been getting. In this interview, he talks about the idea behind making the film, why Nani wanted to produce it, and more.
What is your background?
I have done engineering. I started out making documentaries, short films, music videos and ad films before turning a feature filmmaker. Quite a few projects didn't work before this film happened. I have 30 stories with me.
'AWE' released yesterday. How has the response been?
The response has been great. The audience is giving a standing ovation at the end. I was intent on doing the film in the genre. Since it's an intelligent film, it won't suffice watching it just once. One may have to watch it more than once to grasp it.
With films like 'Identity' and 'Inside Out' being heard in the context of 'AWE', does the have any inspiration?
There is no inspiration. The idea was to make it on a shoe-string budget. I wanted to focus on a few topical issues as well. I designed the characters on the basis of Expressionism. I wanted to produce the film on my own. I then approached Nani garu to request him to lend his voice to the fish in the movie. But he boldly stepped forward to produce it.
Since Nani garu has a certain credibility, I had to be all the more careful. If I were the producer, it wouldn't matter if the film flops. He was very confident right from the beginning.
What is the best compliment that you have received so far?
More than me, Nani garu and Prasanthi Tipirneni garu wanted this film to do well for the sake of upcoming directors. They wanted newcomers to write stories after watching this movie. Others have felt that 'AWE' may be an experience they may not get to watch again. These are the best compliments I have got.
You were saying that you wanted to focus on topical issues. What made you think along those lines?
For example, there are many who have failed after suffering a depression. We need to bring awareness about such issues.
Who are your target audiences for the movie?
There are many directors who can make commercial movies better than me. I wanted to do a certain kind of film from the beginning. I didn't find it challenging. The idea was not to impress all sections of audiences. We haven't made this film for awards either. That said, we are hoping that at least two of those who have worked on the film will win awards. 'AWE' was made with the intention of making a good film.
Follow us on Google News and stay updated with the latest!
Follow
Actress Photos
Hansika Motwani
Nidhhi Agerwal
Krithi Shetty
Rashi Khanna