Leading hero reveals exclusive details about Gautham Menon's multi-starrer
Thursday, March 2, 2017 • Tamil Comments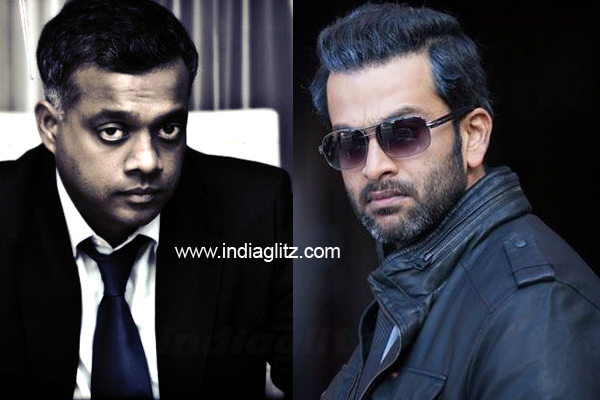 Actor Prithviraj is a top league star in Malayalam cinema and his latest release 'Ezra' has turned out to be a huge blockbuster. The charming and suave actor is also popular among Tamil film buffs as he keeps acting in Tamil films on and off right from the beginning of his acting career.
Prithviraj will be teaming up with director Gautham Menon for a multi-starrer tentatively titled as 'Ondraaga'. The film will have four lead actors from four film industries of South Indian cinema.
In his exclusive Red Carpet interview to IndiaGlitz, the 'Mozhi' actor revealed some exclusive and interesting details about the multi-starrer project.
" Now we are more or less convinced four major actors from all the four industries in the south. If you'd like to call me major, I am one. Then Puneeth is in. Who is acting in the project from Telugu and Tamil,.. well I know who we are talking to right now but before they come on board and give us a hand shake on it, it wont be proper to reveal that. "
Revealing the plot of the film, he said "It is produced by Gautham and obviously he has got partnership with a couple of people. It's a very modern take on friendship and self-discovery. It is a celebratory films. Its about four friends going on a trip to the US and that trip meaning different things to each one of them. "
Here is more to enhance your excitement as Prithvi reveals when the film is will go on floors and the most celebrated music director of the country being already on board.
"The idea is to start the film rolling by the end of this year provided he (Gautham) manages to assemble all of us in time for it. But the script is bound, fully written, fully flushed out. I know the music is already underway." When asked whether it is A.R.Rahman he gives a nod signalling an 'Yes".
" We know who is shooting it, we know where it is being shot..all that is in place. It is just that getting these actors together is a bit of a challenge. " he added.
@
We already know Anushka and Tamannah are in talks to be part of this project. But Prithvi hints another surprise regarding the heroines too. "I know that Gautham has spoken to Anushka and Tamannah, Plus there is a third, very interesting character which might be a new girl or someone who you and I know. But again they are yet to be officially on board. "
Speaking about his admiration for and relationship with Gautham, the actor said, "Gautham is the filmmaker that I like for his aesthetics and the way he makes films and if you speak to Gautham, what really impresses you is how uncomplicated his ideas on film making are. I know that his films come across as very stylish and technically suave and all that but the man himself has very simplistic simplistic uncomplicated view on film making. Which is very refreshing actually. I've always wanted to work with him; ever since I saw 'Kaakha Kaakha'. That was a break through film in that genre of films in Tamil and on and off we have kept talking about films. Another idea that I've always tried to pitch with Gautham is an amalgamation of all the four southern industries. I've always thought that if we can get four stars from the four main industries in South and make a film that appeals everywhere. Wow! wouldn't that now start something. And I and a couple of producer-director friends of mine have been pitching this to Gautham for a long time. But there are serious challenges involved. Firstly the view that most actors have towards multi-starrers is not very healthy. I love to share screen space with other stars. I in fact enjoy to interact with talented actors on screen in front of camera."
Related News
Actress Photos
Sasha Singh
Yaashika Aanand
Rashmi Gautam
Rakul Preet Singh