Prithviraj shares a super adorable picture of his little angel
Saturday, September 9, 2017 • Malayalam Comments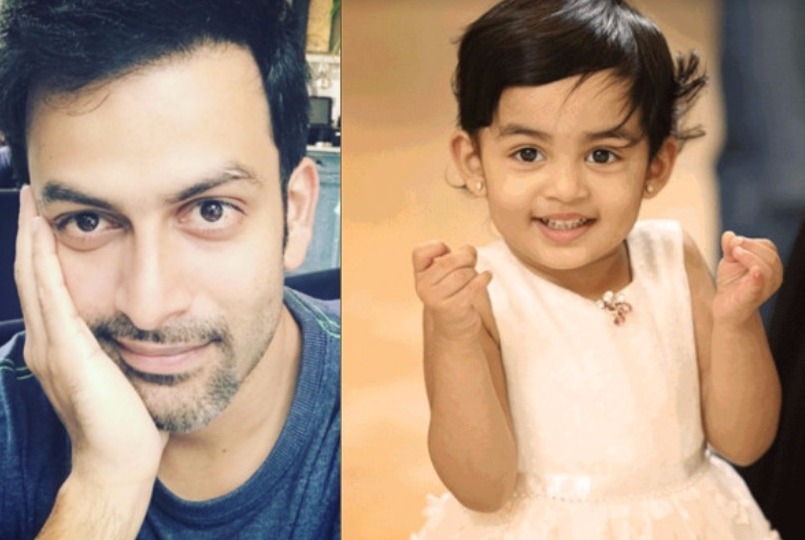 Even though Prithviraj has been frequently sharing several interesting pictures of his little daughter Alankrita on social media, the actor had always been a protective dad who made sure that the little girl's face is not revealed in any of them. But finally, on the occasion of Alankrita's 3rd birthday, Prithviraj put an end to the long wait of his fans who have been eagerly waiting to get a glimpse of the angel.
The actor posted a super adorable picture of his daughter Alankrita Menon Prithviraj on his official Facebook page and conveyed his birthday wishes. "Happy birthday sunshine! Watching you grow up is Daada's and Mamma's biggest happiness! May you forever be a beacon of light to the world and the people who you touch with your life! PS: Ally says a big THANK YOU for all the love and wishes! ", wrote Prithviraj on his Facebook.
Earlier Alankrita was featured in a popular magazine in Malayalam. But this is the first picture of the grown up Alankrita that has been made public.
Related News