Movie Analysing Service: A budding field of expertise in Tamil cinema
Tuesday, January 31, 2017 • Tamil Comments

Listen to article
--:-- / --:--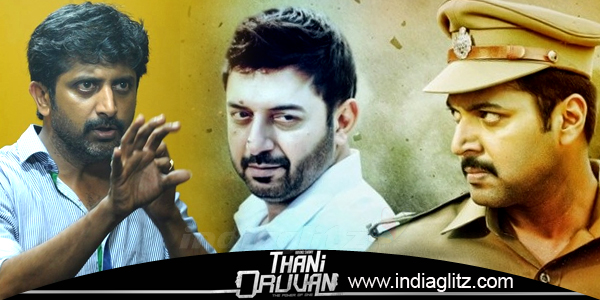 With the growing access to world cinema and social media through internet and the emergence of various forms of media the expectations of fans over logic and correctness in details has become the top among the checklist of Tamil film scriptwriters and filmmakers.
Fhyzics Business Consultants` is a business analysis firm that undertakes this vital portion of ground work for a film. They help the filmmakers by conducting research and analysis in various fields to bring out the intricate details for their film's setting.
B,Venkadesh Narayanan, the Executive Director of Fhyzics who has worked with his team in the 2015 unanimously acclaimed blockbuster Thani Oruvan` explains how they work and what can they contribute to enrich the content of Tamil films
"We will help filmmakers by gathering the data (Special Properties) and maintain the logic flow. Generally such data will be collected by assistant directors, art directors etc. Due to this practice, all films had similar data. Data used in a film dealing with police officers would have been taken from cop films of the past. This will lead to repetition of same ideas and scenes in all cop films. Our job is to avoid that repetition." Venkadesh says.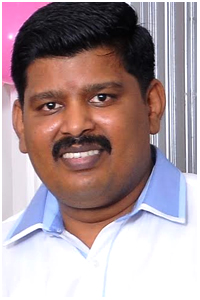 Delving deep in to their contribution in 'Thani Oruvan', Venkadesh says
"We did a lot of research about how IPS training academies train the officers. We read a lot of books,.visited the places to observed how the training schedules are conducted.
Every year, the top performer will be awarded with a gun. No other Tamil film has captured this before 'Thani Oruvan'. In the film Mithran (Jayam Ravi) an IPS Officer gets the gun from Siddharth Abhimanyu (Arvind Swamy). That is their first meeting in the film. That scene also plays a crucial role in the climax to prove the latter's crimes. We suggested this award ceremony scene keeping this in mind and that's how it took place in the film."
Venkadesh recounts many IPS officers sharing that they relived their training days while watching the film and considers that as the gift for his team's research.
The team has also assisted Mohan Raja in analysing the various kinds of crimes that happened between 1990 to 2015 as the film dealt with multiple crime syndicates.
Speaking about this, Venkadesh said, "We researched about the crimes happened over a period of 25 years by analysing the crime records and media reports. All those crimes can be grouped under 22 fields. We presented that to Raja as a draft with complete data and evidences. Raja selected three fields out of them for his film. Then we gave a draft explaining the connection between the crimes. We also made sure that too much of date does not make it a documentary."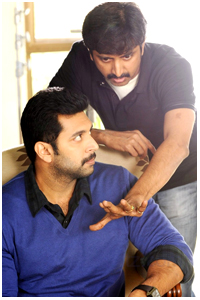 What is the challenge, these analysts face and how do they overcome that?
"Today's audience are well informed about what happens around the globe and we cannot cheat them with wrong details. Authentic portrayals has become one of the primary expectations of film buffs. So we employ over 200 techniques to conduct error free research in the Movie Analysing Service we offer to filmmakers. We segregate films as segments of five minutes each and work on each segment. With that we create a blue print for a script." Venkadesh explains.
Venkadesh and his team of consultants have worked in Mohan Raja's upcoming film with Sivakarthikeyan. They are also working with director Susi Ganesan for 'Thiruttu Payale 2' which is being produced by AGS Films, the banner which bankrolled 'Thani Oruvan' and another mega budget Tamil film.
We hope Tamil filmmakers embrace themselves to this new practice of deploying dedicated research teams to make their films more authentic and credible especially when they take up serious topics.
IndiaGlitz wishes Venkadesh and his team to reach bigger heights in Tamil cinema.
Follow us on Google News and stay updated with the latest!
Follow