Pulimurugan 3D game to enthrall you
Wednesday, August 3, 2016 • Malayalam Comments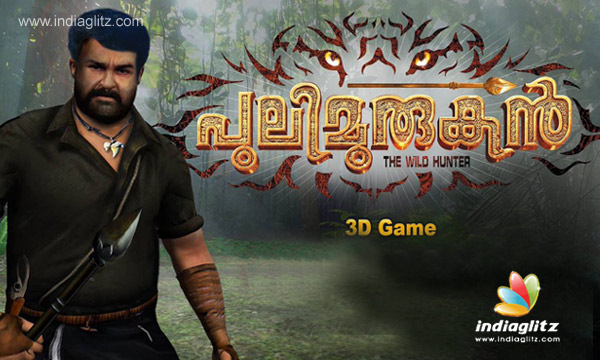 Fans of Mohanlal will now get the chance to play along with the character of Pulimurugan, a lone character belonging to deep woods, versatile in hunting tigers. The character of the game will have all the ingredients to enthrall you. A thrilling 3d game destined to entertain all type of fun loving audience irrespective of age.
This is the first time a game is created based on a movie character in Malayalam film history. Such marketing strategies were earlier successfully experimented in Bollywood, Kollywood etc.
The film is already a sensation and of course the expectations are also high. The promo, poster and recent release of location stills were embraced by Lalattan fans with great zeal. The film is expected to release by October.
Vysakh directs the film and screenplay is handled by Uday Krishnan of Sibi-Udayan team. Sibi-Udayan duo delivered many hit screenplays in the past years. This will be his first independent attempt. Tomichan Mulakupadam produces the movie.
The story revolves around a wild hunter name Murugan who is an expert in hunting down tigers which is no child`s play.
The other cast include – Makarand Deshpande, Kamilini Mukharjee, Namitha, Jayapathi Babu, Lal, Sidiqque, Bala, Suraj Venjaramoodu, Nobi, Vinu Mohan, Santhosh Keezhattoor, Gopa Kumar, Anjali Aneesh, Upasana etc.
Another attraction of the film is that Peter Hein, the much coveted stunt master directs the stunt sequences. Shaji rolls the camera. Gopi Sundar contributes the music.
Actress Photos
Pragya
Hebha Patel
Divyabharathi
Indhuja