Putani Safari children film, audio hits market
Saturday, April 15, 2017 • Kannada Comments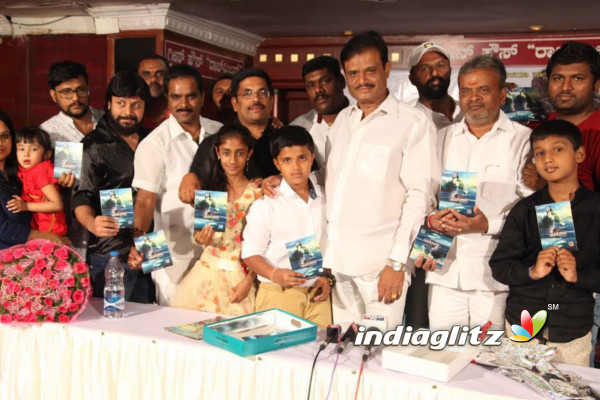 The scores of children films are out in the business with an eye of Rs.25 lakh subsidy given to four best films every year by Karnataka government.
A few days ago we had 'Eleyaru Navu Geleyaru', this one is 'Putani Safari' the travel of two boys lost in the dense forest. There are several reasons leading to such development from elders. The film complete in the direction of Ravindra Venshi is ready with audio songs. The audio CD of the film was released in the market by Munirathna Naidu MLA and other politicians Mohan Kumar, BBMP Ravi Gowda, Chandranna, Ramachandre Gowda, Shivaraj, Rajeev and others. One of the songs of the film 'Baithare… screened on this occasion.
'Nature is the teacher' as caption for 'Putani Safari' is ready for release. Director Venshi has shot for the film in dense forest with animals. Some of the animal CG works have been deployed for this film he says.
Producer Chandrasekhar from Cable business invested Rs.70 lakhs on this children film. In Sirsi and Siddapura forest area with prior permission the shoot was held. We held 25 days shoot he says.
Munirathna Naidu was presently mainly because the producer of the film is from his locality. He has announced all support to his area producer Chandrasekhar. He also urged media to completely support first time producer for success of this film. Munirathna also wondered on the talent of children of present generation.
He also passed an alert message to the multiplex to extend support for Kannada films. Otherwise they have to face the consequences he pointed in strong words.