Radha Mohan and Arulnithi get a title and start work on the ground
Wednesday, August 17, 2016 • Tamil Comments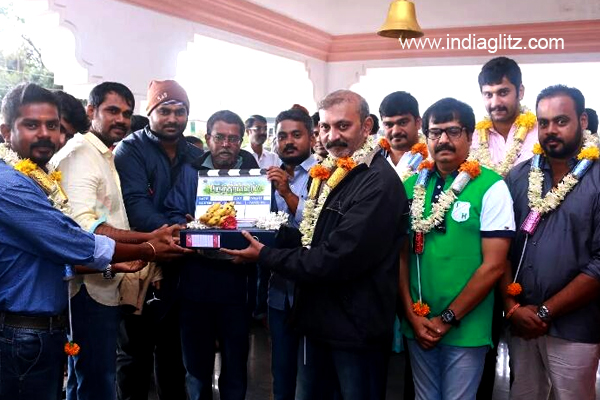 Highly acclaimed director Radhamohan has started his new film today. This film will be produced by Shaun Sudharshan under his Vansan Movies banner. The film star's Arulnithi and yesteryear star Ravichandran's granddaughter Tanya in lead roles. For the first time veteran comedian Vivekh has teamed up with Radha Mohan and he will be coming as actor Vivekh himself in the film.
The film has been titled as 'Brindavanam'. The shooting has commenced today with a formal pooja at Sakleshpur, Karnataka.
'Brindavanam' will have the musical score of Vishal Chandrasekar of 'Jil Jungu Juk' fame. Vivek, a former assistant of veteran P.C.Sreeram is in charge of cinematography. Kadhir is taking care of Art direction. Pon Parthiban who penned hilarious dialogues for Radhamohan's last release 'Uppu Karuvadu' will do the same job for this film too.
Before the call for the first shot. actor Vivekh planted his 27,038,001st sapling at the shooting spot. The actor has been involved in planting of saplings across the country as directed by former Indian President APJ Abdul Kalam.
Actress Photos
Ruhani Sharma
Kriti Garg
Nithya Shetty
Eesha Rebba