Rajahamsa Movie Preview
Friday, September 8, 2017 • Kannada Comments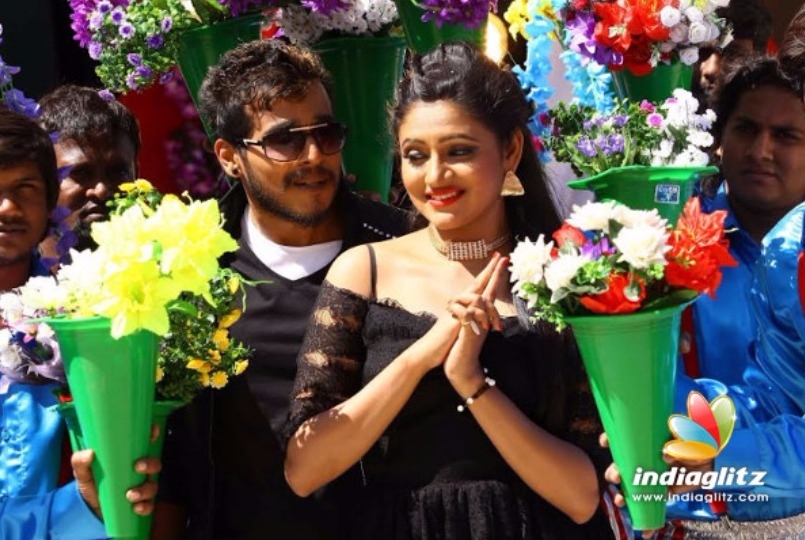 A film by 'Janamana Cinemas' is 'Rajahamsa' made in 18 months of time with lot of care and caution. The effort of producer cum hero Gowrishikhar is beyond ones imagination. Right from getting a good team to invest with his major chunk the selection of script, team of technicians and artists is paying results from this Friday 8th of September 2017.
In a nutshell 'Rajahamsa' is a combination of intelligence and hard work. A few of the songs and the trailer besides 'Coffee with Rajahamsa' by celebrities has given good mileage for this film.
'Rajahamsa' is a story of two families. There is lot of fun, melodious music, good sentiments besides eye catching cinematography.
Story screenplay and direction is by Jadesh Kumar Hampi. Joshua Sridhar has score music for songs while Kiran Ravindranath of First Rank Raju has worked on the background music. Venkatesh editing, lyrics of the songs are penned by Dhananjay Didiga.
Famous in small screen in 'Putta Gowri' Ranjini Raghavan is stepping in to big screen. Gowrishikhar plays the stylish and present generation youth with lot of sensibilities.
Dr Sridhar, BC Patil, Yamuna, Harsharjun, Vijay Chendur, Bullet Prakash, Raju Thalikote and others are in the cast of 'Rajahamsa'.
Meanwhile 'Rajahamsa' is the name of luxury bus of Karnataka state Road Transport Corporation.
Mars Suresh has taken up distribution of this film by offering good price to producer and hero Gowrishikhar. Suresh has distributed quality films like Santha Shishunala Sharief, Mysoora Mallige films in his 33 years of career. He has plans to release the film 'Rajahamsa' in over 130 theatres including multiplex screens. 
Related News