Kamal Haasan showers sky high praise on Rajinikanth
Thursday, April 1, 2021 • Tamil Comments
The union minister for information and broadcasting Prakash Javadekar earlier today announced that Superstar Rajinikanth has been conferred the prestigious Dadasaheb Phalke award 2020.
The minister had tweeted "Happy to announce #Dadasaheb Phalke award for 2019 to one of the greatest actors in history of Indian cinema Rajnikant ji. His contribution as actor, producer and screenwriter has been iconic. I thank Jury @ashabhosle @SubhashGhai1 @Mohanlal @Shankar_Live #BiswajeetChatterjee".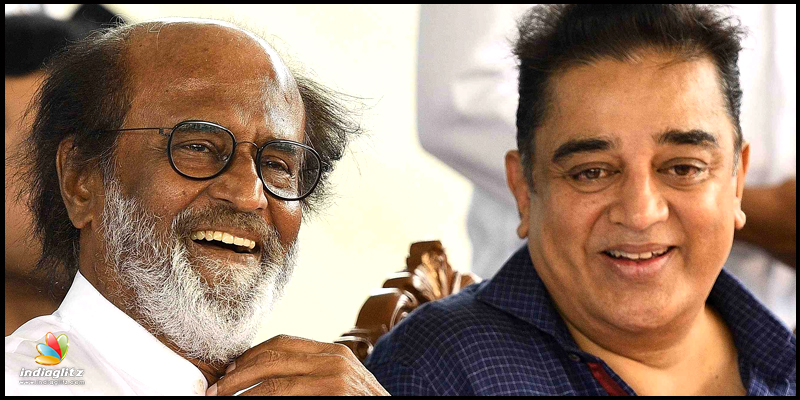 Rajinikanth close friend of several decades and arch rival in Tamil cinema Kamal Haasan has taken to twitter to shower praises on him. He has written in Tamil "I am extremely happy that the prestigious Dadasaheb Phalke Award has been bestowed on the biggest superstar and my close friend Rajinikanth. Rajini deserves the award a hundred percent for proving that he can win over the audience just by appearing on screen alone."
உயரிய விருதான தாதா சாகேப் பால்கே விருது உச்ச நட்சத்திரமும் என் மனதிற்கு இனிய நண்பருமான ரஜினிகாந்திற்கு அறிவிக்கப்பட்டிருப்பது பெரும் மகிழ்வளிக்கிறது. திரையில் தோன்றுவதன் மூலமே ரசிகர்களை வென்றெடுத்துவிட முடியும் என்பதை நிரூபித்த ரஜினிக்கு இந்த விருது 100% பொருத்தம்.

— Kamal Haasan (@ikamalhaasan) April 1, 2021
Actress Photos
Srijitaa Ghosh
Priya Prakash Varrier
Meghana
Samantha