Rishi Kapoor, KRK's horrid fight on twitter
Friday, September 25, 2015 • Hindi Comments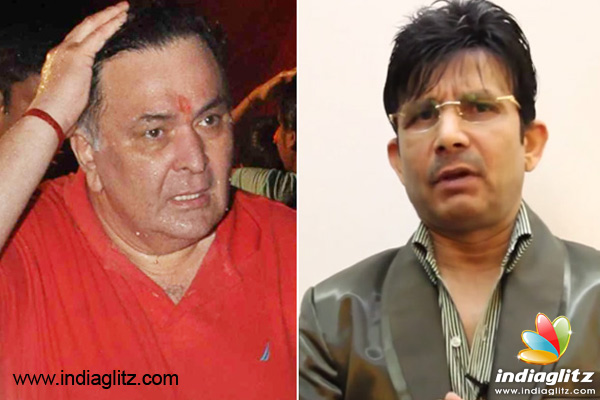 There is another war of words on Twitter, between Rishi Kapoor and Kamaal Rashid Khan aka KRK. Ace actor Rishi Kapoor is known for his witty statements on Twitter, but this time it was serious.
It began when King Khan Shah Rukh Khan tweeted to Karan Johan saying, "How is your shoot going, will be coming there soon. I need dark coffee". From nowhere, KRK just tweeted, "I think the shoot is going fine there and if you need to get your s**t cleaned then contact my son". There was also a ugly picture added to it.
Rishi Kapoor could not resist this and intervened saying, "You are a looser in life. He can only tweet rubbish things. Avoid him!". After this the fight began and things from bad went to worst.
KRK now strongly make a statement by filing a defamation case on Rishi Kapoor and the website for accusing him. Hell lot of drama I say!
Follow us on Google News and stay updated with the latest!
Follow