"The film is made by somebody with 7th std maturity" - RJ Balaji
Thursday, June 29, 2017 • Tamil Comments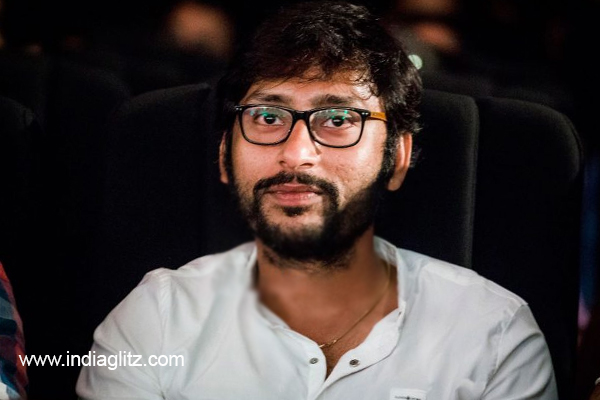 Actor cum Radio Jockey Balaji commonly known as RJ Balaji is becoming more popular with every film of his. He has acted in a role which seems equal to that of the main lead played by Gautham Karthik in 'Ivan Thandhiran' scheduled to hit the screens tomorrow (June 30).
Balaji was formerly popular for his straight forward and bold movie reviews in his FM channel show. However he stopped reviewing films as he incurred the wrath of some producers in Tamil film industry. Now that he himself has become a part of the film industry, he says he cannot do film reviews anymore because he cannot criticise an establishment from which he earns money. However that does not stop him from getting outraged about films that touch the heights of cheapness and takes the audience for granted to provide films with highly deplorable concepts.
In his special Red Carpet interview to IndiaGlitz, the 'Naanum Rowdy Dhaan' actor blasted that recently released Tamil film in no uncertain terms.
To a question whether 'Ivan Thandhiran' can be termed as a 'Youth film', this is the answer that came from Balaji.
"I don't know which is "Youth film". Recently I saw one film with lot of women bashing, lot of vulgarity and a lot of things that anybody can get angry about. I am talking about things that are actually not mature. Somebody of 7th standard maturity has made the film. People call it is a "Youth film". If that is a "Youth film", I don't know if this ('Ivan Thandhiran') is "Youth film". This film per se is a film on students who are studying in college right now and students who are passed out of college, not doing anything or doing something that they are not happy about. If this is Youth film, then that is not one."
Though Balaji does not mention the name of the film, it is quite obvious as to which film he is talking about. And we hope the readers could get that hint.
Actress Photos
Muskan Sethi
Lavanya Tripathi
Sreemukhi
Anu Emmanuel