'Rogue' is a cute love story: Puri Jagannadh
Monday, March 27, 2017 • Telugu Comments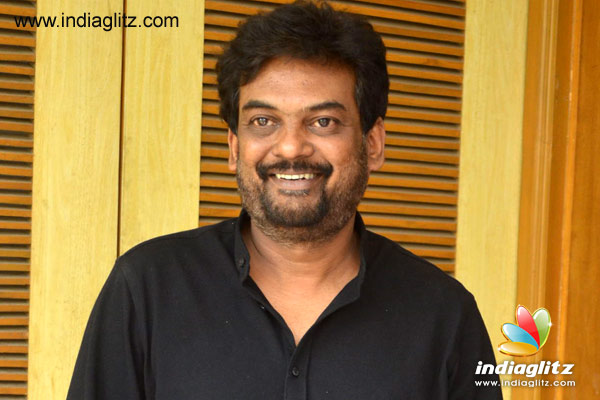 Director Puri's film 'Rogue', which is set to hit the screens on March 31, stars newcomer Ishan and is the director's first bilingual flick. In this interview, the self-styled maverick talks about the movie, his outing with Balakrishna, so on and so forth.
What is in store in 'Rogue'? Is the hero's characterization in your typical style?
'Rogue' is a cute love story. I felt that Ishan (who was training under acting guru Sathyanand) should be introduced with this kind of film. The USP of this film are the performances. If Ishan has done a very good job in portraying a rough and intense character, Mannara Chopra and Angela both out-competed each other. Anoop Singh Thakur (this was to be his first movie, but 'Winner' and 'S3' came first) is the main villain.
As for the characterization, the hero is being referred to as Chanti, but he is not the Chanti of 'Idiot'. He is more serious, unlike the other Chanti, who was 'hyper'.
How was it shooting for a bi-lingual?
I felt no difference. It was not that difficult at all. There are no major differences that you will see in Kannada and Telugu. The story takes place in the backdrop of Kolkata. We have also filmed it in Hyderabad and Bengaluru.
Why does the tag line give out the impression that it may be a thematic sequel to 'Idiot'? The posters too remind us of the Ravi Teja-Rakshita romance in that film. Is the film purely being targeted at youngsters?
'Maro Chantigadi prema katha' is meant to establish a connect with all sections of audiences. Even for 'Idiot', the intention behind the caption was the same.
As for the film's audience, it can surely be watched by family audiences. Some edits have been made by the censor.
You and others speaking during the pre-release event have described Ishan as the future superstar. Where does this confidence come from?
I think he will become a superstar faster. Everybody who has watched the movie have appreciated him. The producers chose me because they believed that I will present Ishan in a massy way. If I change the way I characterize my heroes, I won't have any offers!
Do flops demoralize you?
I make a movie with my gut instinct. Not all of them work. I believed in 'Pokiri' and did it, but I never expected it to break records! A film's success depends on a lot of factors, like, for example, other movies in the market at that time. A writer in Hollywood, whose famous book on screenplay-writing is widely-read and which I too have read, scored two flops himself!
Tell us about your film with Balakrishna.
The first schedule is done and we are very happy. Balakrishna garu is playing a rough and dynamic gangster. His looks and dialogues will be very different. We haven't zeroed in on a title as yet. We are introducing one Muskan as a heroine. The film is not the same story that was meant for 'Auto Jani'. It's one of the many stories I had written. I wanted to work with Balakrishna garu five years ago itself, but the project didn't fall into place.
When are you directing Megastar Chiranjeevi?
I recently met him. Since I am doing a film already, let me talk about it later. Chiranjeevi garu is the only one with whom I haven't worked in his family. A film with Venkatesh is also in talks.
Follow us on Google News and stay updated with the latest!
Follow
Actress Photos
Tamannah
Sony Charishta
Ritu Varma
Rashi Khanna