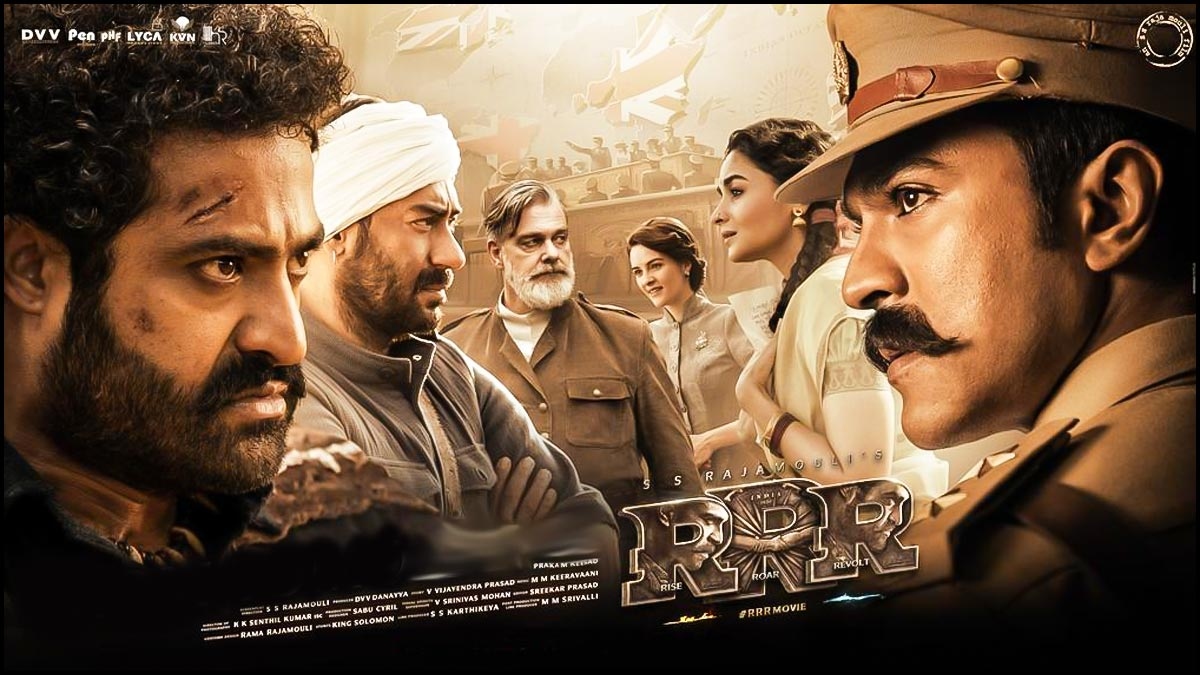 RRR - S.S. Rajamouli's grand masala spectacle is breathtaking
S.S. Rajamouli's 'RRR' that has been released worldwide today comes with the burden of one too many expectations.  Firstly audiences who are still hung on the 'Baahubali' films will settle for nothing less.  Then there is the mammoth budget of over 500 crores and on top of that Rajamouli's enviable reputation of having never failed in the eleven movies he has made so far.    Does 'RRR' manage to come good with all these burdens?  The answer is a resounding yes.
Coming to the story which is set in the British era in the 1920s, a gond tribal girl named Malli is enslaved by the wife of a high ranking English officer.   Bheem (NTR) the guardian of the tribals arrives in Delhi disguised as Akhtar in order to rescue her.   Then there is Raju (Ram Charan), a loyal police officer to the empire whose only ambition is to move higher in the ranks.    Ram takes the task of bringing the elusive Bheem alive to his master. When the two men, who have opposing goals, cross paths, destiny makes them friends. Will Bheem be able to rescue Malli, before Raju finds the truth about him and takes him into custody and is Raju a mere British slave or is there more to him is what '
'Raththam Ranam Rowthiram' is all about.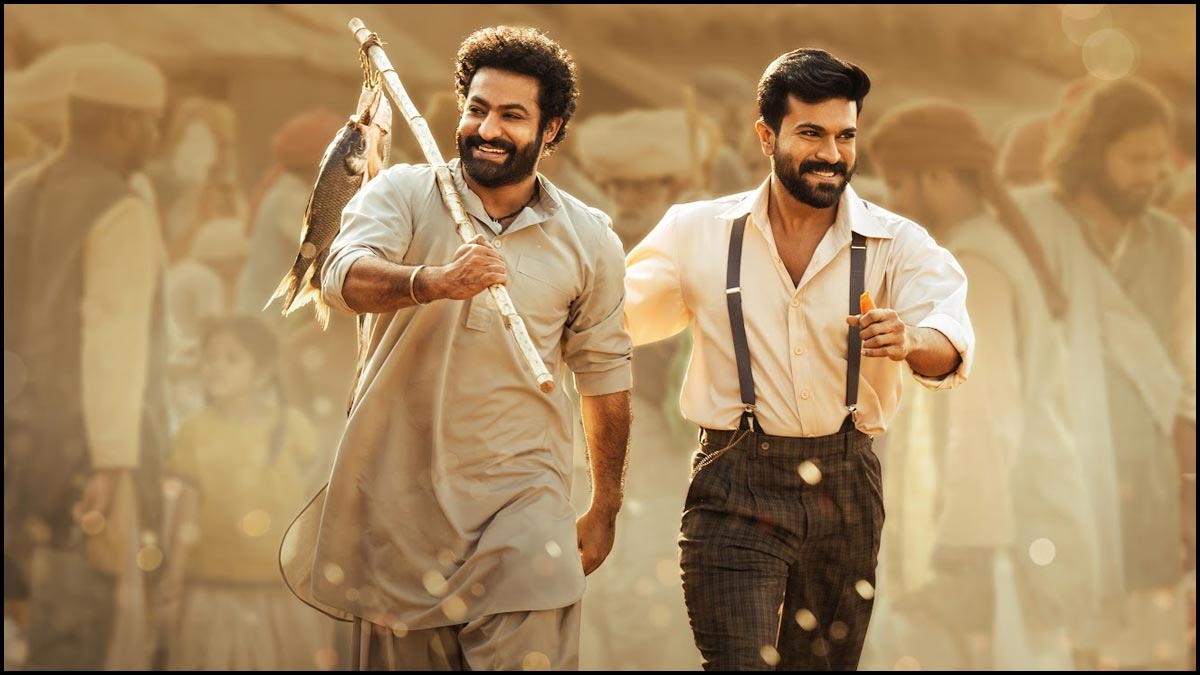 'RRR' is like a masterclass in how to balance two mass heroes pitted against each other giving enough for both to shine individually as well as, as a combo.  NTR is terrific as the tribal man masquerading as Muslim to rescue his sister.  He brings a certain rawness to his body language, speech and the very look in his eyes.    The scene where he inspires thousands to revolt with a song works mostly because of his screen presence and emoting.  Ram Charan on the other hand is a revelation in a multidimensional character that he has sunk his teeth deep into.  In the initial scenes he comes across as a ruthless British loyalist who will do anything to attain a promotion.  He becomes an enthusiastic child when he works up situations to help Bheem connect with the British girl and finally when his real motives are revealed he transforms into a much more powerful persona aptly embodies as the Lord Rama.  Both the heroes have taken action to the next level in this physically demanding film.  Ajay Devgan appears in a well written role as a revolutionary and is very authentic.  Among the female leads Olivia Morris has more screen time and makes a good impression.  Alia Bhatt fans will surely feel letdown by her superfluous role. Samuthirakani as usual does a neat job while Ray Stevenson and Allison Doody are perfect as the personifications of cruelty.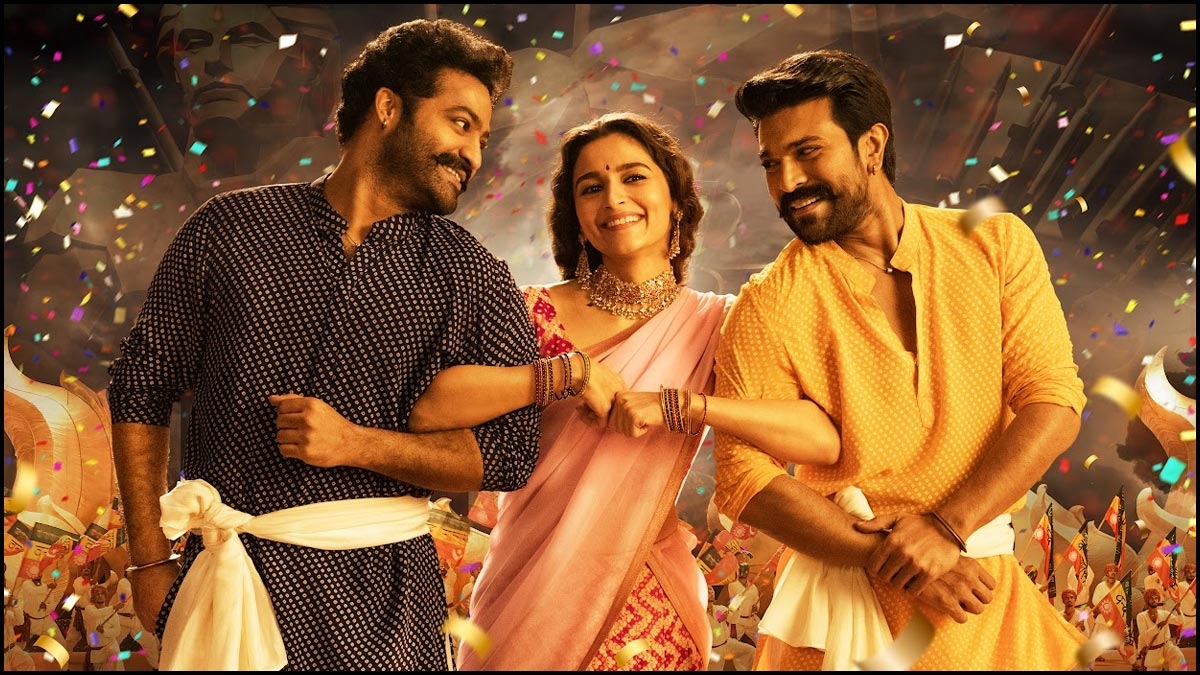 What work best in 'RRR' are the introduction scenes of both Ram Charan and NTR, the chemistry they exhibit and their tango style combo action in the climax.    When things sag a little in the first half the exhilarating  "Paattan Koothu" song and dance by the two heroes reinfuses the energy into the crowd.  The interval block that puts into collision the two heroes representing fire and water is pretty effective.  Rajamouli always has a surprise or two up his sleeves in his films and this time it has to do with animals that makes the theater erupt.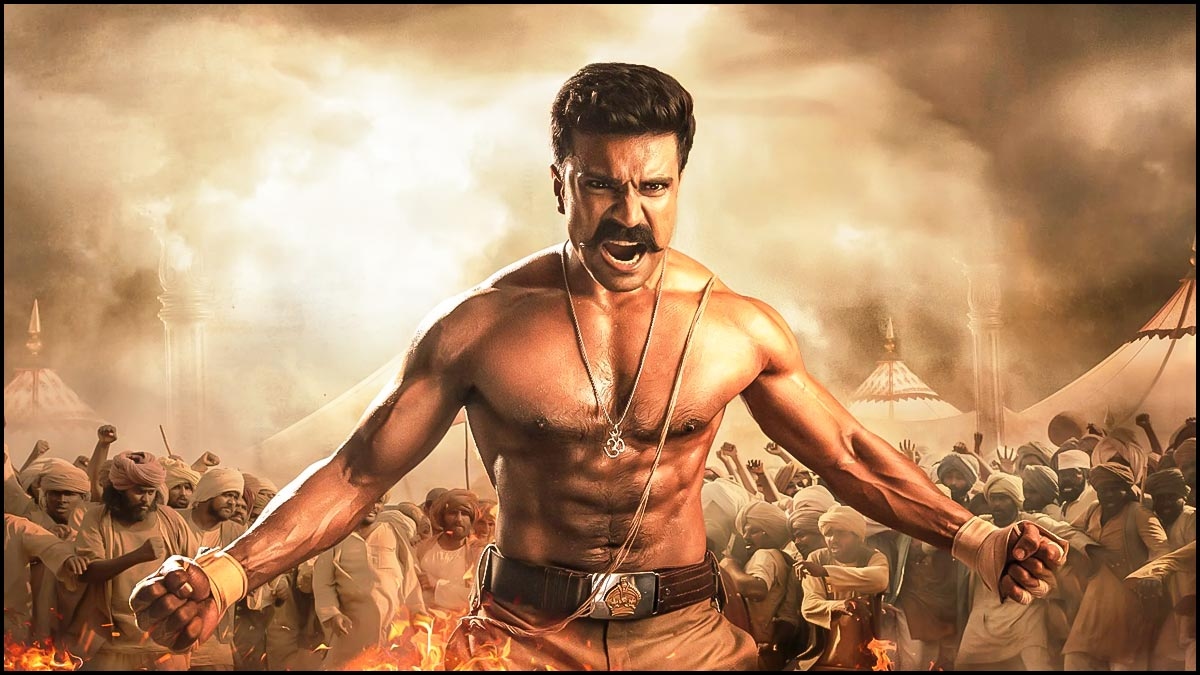 On the flip side the story is wafer thin and the screenplay follows the Hollywood template of aligning action set pieces interlaced with sentiments.  The friendship of the two heroes that forms the crux of the story itself is not convincing enough.   Similarly the bonding between NTR and Olivia Morris also lacks believability.  Unlike most other Rajamouli films this one is paced unevenly with the masala quotient too high for non Telugu audiences.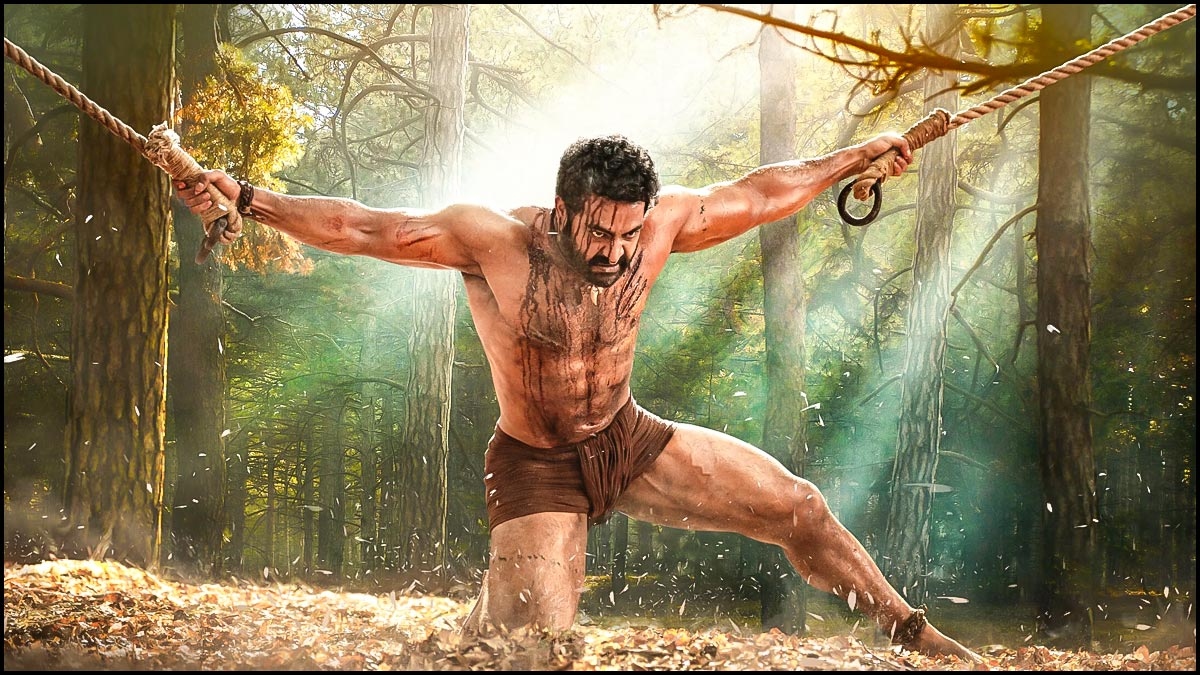 Technically 'RRR' is right up there to international standards and to start with the Tamil dubbing is right on the mark though Ram Charan and NTR speak with an accent.  K.K. Senthilkumar's cinematography captures the grandeur sets and vibrant action in all their glory and at the same time gets us up and close to the emotions.  Maragathamani's background score is a symphony accentuating the peaks and valleys of the film.  A. Sreekhar Prasad has set a rhythm with his cuts to keep things engrossing till the very end while the other veteran Srinivas Mohan's VFX work is world class especially with the animal effects.  DVV Entertainments has produced the film with the biggest budget in Indian cinema to bring the filmmaker's vision on screen.  Lyca Productions has presented the Tamil version.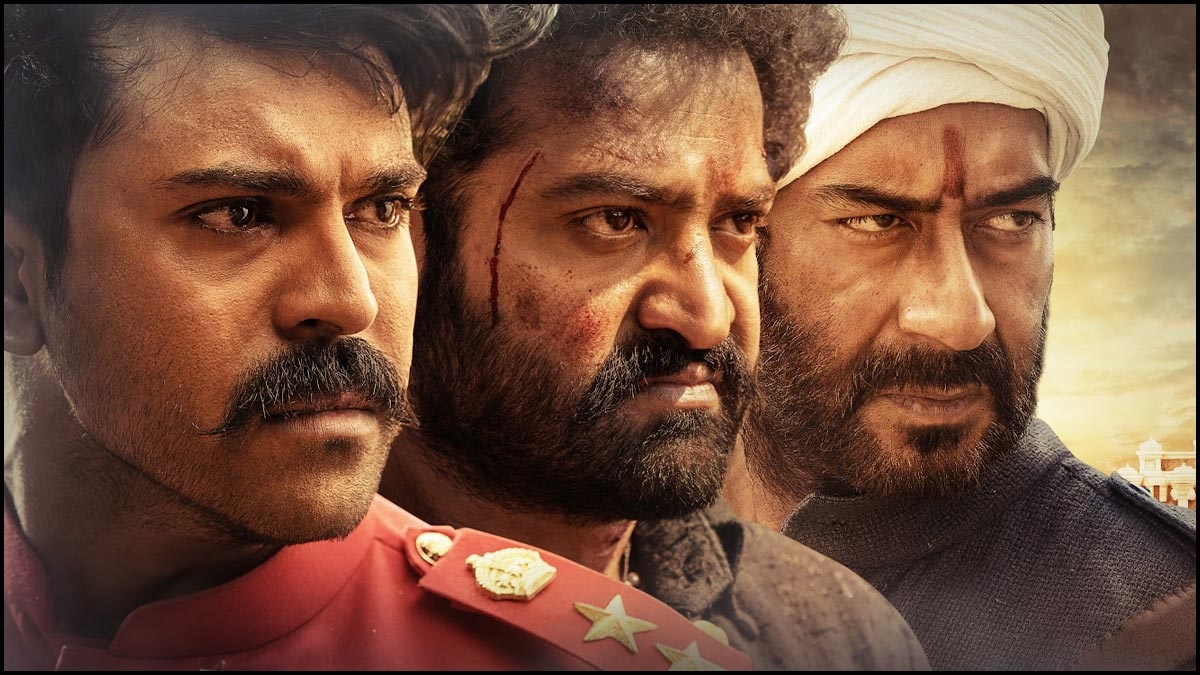 S.S. Rajamouli with his legendary dad Vijayendra Prasad backing him with the writing has yet again proved beyond doubt that he is India's biggest showman.  As mentioned earlier right from providing two superstars equal footing to executing spellbinding set pieces to turning ordinary dialogues to epic levels with his momentous punctuations he has checked all the boxes for a blockbuster.   His most poignant and impactful touch is when a African drummer reacts to the racial abuse of the Indians and then continues the freedom beats of Raju.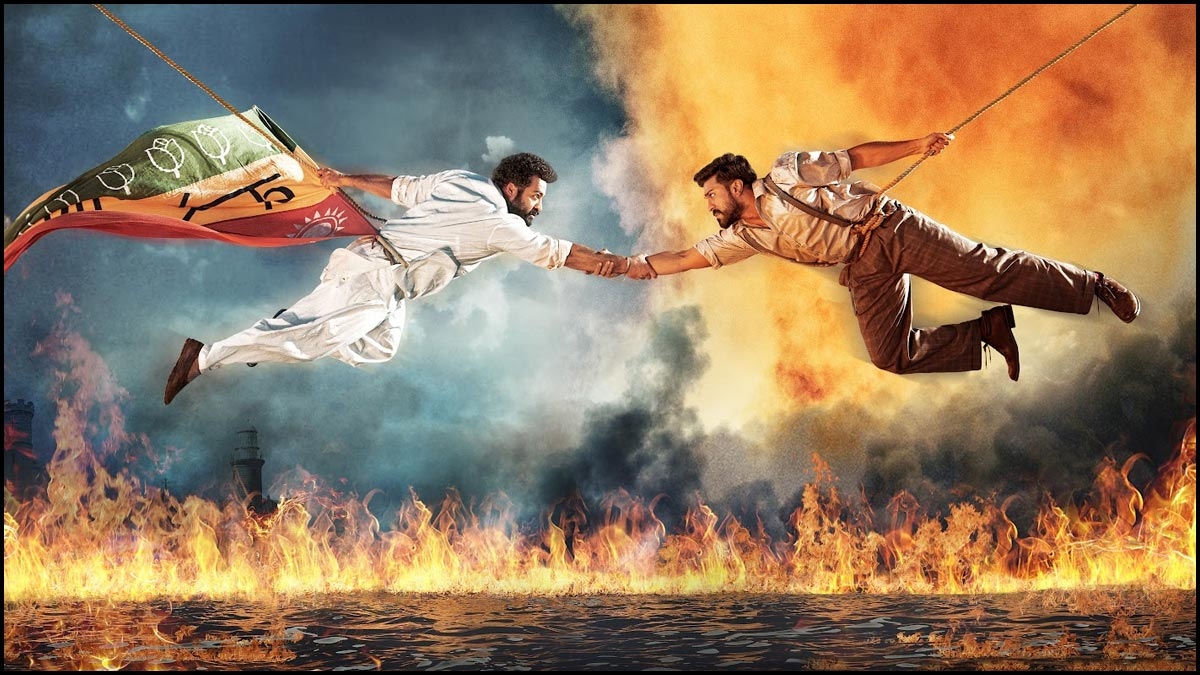 Verdict : Go for this visually spellbinding masala action entertainer with splendid performances from Ram Charan and NTR.
 
Rating: 3.5 / 5.0
Showcase your talent to millions!!
Write about topics that interest you - anything from movies to cricket, gadgets to startups.
SUBMIT ARTICLE
More
Tamil Movie Reviews
Laal Singh Chaddha
Kuruthi Aattam
Yenni Thuniga
Poikkal Kuthirai
Gulu Gulu
Jothi