'Saala Khadoos' actress Ritika Singh connection with young cricketer Pranav Dhanawade
Saturday, January 9, 2016 • Hindi Comments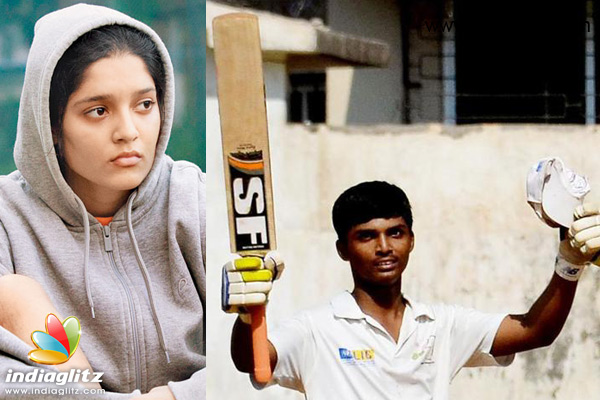 Real life boxer and 'Saala Khadoos' actress Ritika Singh has congratulated Pranav Dhanawade. Interestingly Ritika shares a connect with the young achiever! In addition to the duo belonging to the same locality Kalyan, Pranav is a student of the same school as Ritika.
Ritika tweeted, "Look what I found! So proud of my Smt KC Gandhi schoolmate Pranav Dhanawade @ActorMadhavan @RajkumarHirani @utvfilms .." The debutante also attached a link of a special video giving accolades to Pranav which salutes the Champion.
'Saala Khadoos' is about a rustic fisherwoman, played by Ritika Singh who Mahadhanvan's character, a badass boxing coach, groom's into a match winning boxer. The film revolves around Madhavan who is relentlessly is pushing his protege, Ritika to overcome obstacles and achieve her goals. Directed by Sudha Kongara, 'Saala Khadoos' is all set to release on 29th January 2016.