Sahana's tale of courage and survival from Kurangani forest fire
Tuesday, March 13, 2018 • Tamil Comments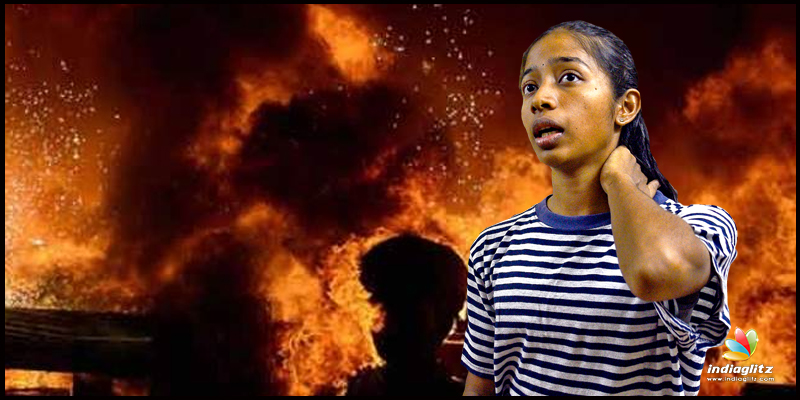 The Theni forest fire has gripped the state's people in grief, sorrow and pain. Several lives have been lost and families are bereaving their lost members. But amidst the ill-fated inferno that consumed lives is also the story of escape, a tale of bravado that is as sure inspiring as it might seem a fluke.
Such is the story of Sahana, a 20 year old girl from Chennai's Chromepet ,who stuck with her survival instincts to take an alternative route with a local guide while her mates waited above the patches for the fire to subside. Sahana also states that taking the different route was by no means an easy task as it demanded that she had to walk towards the flames before taking the diversion to Kurangani.
Sahana who was a badminton champion during her school days describes the four hour long escape to Korangani to the most exhausting experience in her life. As forest official Ranjith was taking the 10 member group towards safety Sahana recollects her doubts as to if she had taken the right decision to wait along with others. Well, seems like her intuition was right.
It is very much evident that only her 'no matter what' approach has helped her reach home sans any grievous injuries. May those souls who lost their lives rest in peace.
Related News
Actress Photos
Aditi Rao Hydari
Lavanya Tripathi
Ramya Pasupuleti
Hemal