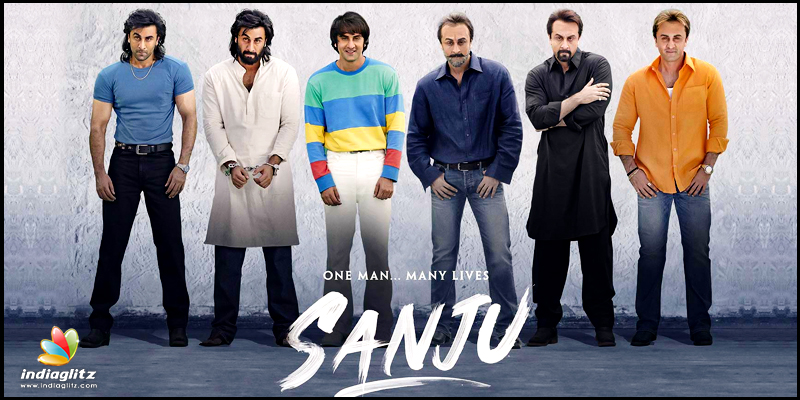 Sanju : Ranbir lives the role of Sanjay
Its safe to say that this is Ranbir's best to date. Biographies are not easy, you have to live, breathe and walk the character. As the movie unveils, Ranbir's acting starts to grow on the character, then you get to see Ranbir in Sanjay's shoes then post interval you forget Ranbir and only get to see Sanjay Dutt. The remarkable transformation into India's most controversial actor is brought to mainstream cinema with the help of one of the finest directors of Indian cinema - Raj Kumar Hirani.
Sanju is not about the celebrity called Sanjay Dutt nor is it about the man and his numerous box office movies. Instead of treating it like a documentary, Hirani has taken the lighter moments of the actor; keeping the emotional drama that he had to go through his life too. Hirani's friendship with Sanjay Dutt is a known affair, the director has given a movie that tries to be sympathetic to the man. Sanjay was a man of heavy drugs, alcoholic, womanizer and of course most importantly always prey to bad company which ultimately led to his downfall. This is no secret and every single man who follows Hindi cinema would know this. Sanju sadly sticks to showing what is already known and fails to talk about in depth to what we don't know. Rajkumar Hirani works on various angles in Sanju, to some extent we are made to admire Ranbir Kapoor, then its Hirani styled light hearted humor that blends to the end.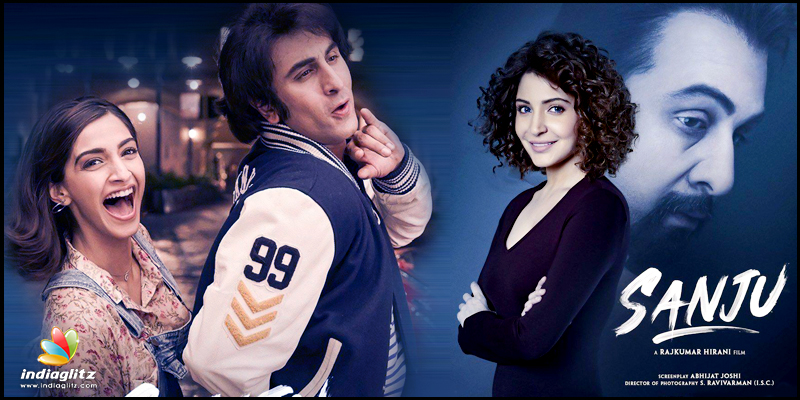 To an extent, Sanju is a great ode to the late Sunil Dutt; for the film speaks volumes on how much Sanjay gave respect to his father's words, how the former MP remained as his aide during high and low times. The tested relationship between a famous dad and his spoiled son becomes the focal point of Sanju. The director attempts to justify Sanjay's drug and alcoholic addiction in a convincing style. What would a rich spoiled dude do? Get into the worst of company and fall into addiction. While the director tries to empathize the actor's habits, he doesn't justify his actions as well, which truly is the better side of the movie. Each father has a different approach to his son's downfall. Here Sunil is seen constantly behind Sanjay during his controversial and testing times by standing tall. He advises his son to listen to inspiring music which will provide relief to a pained heart. These are some magical moments from Sanju, and surely the ones that elevate the movie's josh.
While the father-son relationship forms the cream of Sanju, the beautiful friendship that he shares with Kamlesh is a delight to watch. Vicky Kaushal's endearing play of a trusted friend Kamlesh is set on a backdrop of how much Sanjay Dutt values friendship. By the end of the movie, you are certain to long for a friend like this, surely is Hirani touch indeed. Paresh Kawal as Sunil Dutt, the father of a man who is constantly in headlines makes us shed a tear. How much of Sanjay's life is influenced, motivated and subjected to his father's actions maybe one of the things that Sanju might have taught us. Manisha as Sanjay's mother is touching, Anushka's extended cameo of a writer, Dia Mirza as the wife are other important roles in Sanju.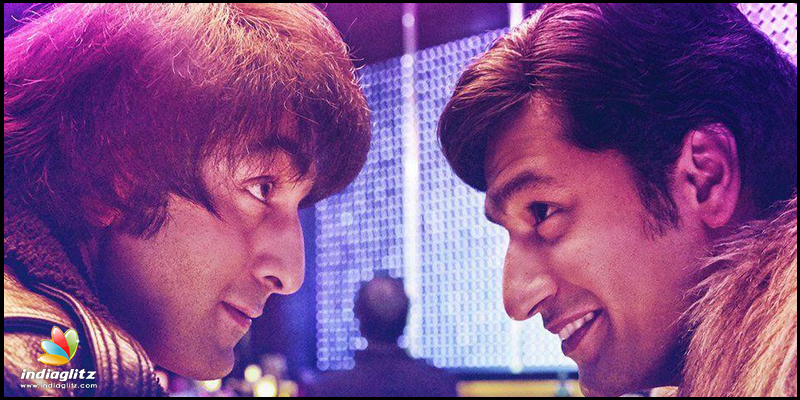 It's no hiding that Sanjay Dutt's life has been full of controversies. This movie while focuses on father-son relationship, friendship and the man's sluggish character; also does desperately tries to sympathize the man's action and by how? Showing media as the main antagonist. Hirani could have shown more on the unknown side of the actor rather than just showing what was already available to media and his arguments presented to court. The movie as a whole gets your interest quotient hooked by trying to intervene into the man's private affairs, sadly the lack of unknown content leaves you disappointed. However its Ranbir's brilliant acting that saves the day. From the days of Barfi, Ranbir's acting prowess is a known story but Sanju is just altogether on a different level.
Verdict : Watch Sanju for Ranbir's transformation into one of India's most controversial actor. Sanju is a display of some fine acting with a story that mostly reveals what the world already knows on a light hearted note
Rating: 3 / 5.0
Showcase your talent to millions!!
Write about topics that interest you - anything from movies to cricket, gadgets to startups.
SUBMIT ARTICLE
More
Bollywood Movie Reviews
Chor Nikal Ke Bhaga
Cuttputlli
Gulabo Sitabo
Mission Mangal
Super 30
Kesari