Santhanam to compete with a National award winner?
Sunday, September 13, 2015 • Tamil Comments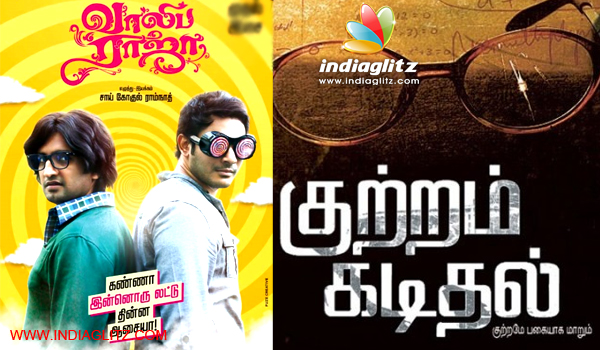 The National award winning Tamil film Kutram Kadidhal` will be releasing on September 24as announced by the film`s Producers.
Now it seems that actor Santhanam`s long delayed comic entertainer Vaaliba Raja` will also hit the screens on the same day. This film directed by Sai Gokul Ramnath brings together the Kanna Laddu Thinna Asaiya` pair of Sethu and Vishaka Singh in lead roles while Santhanam plays a pivotal role. The film has another heroine Nushrath Barucha while the supporting cast includes VTV Ganesh, Devadarshini, Chitra Lakshmanan, Neelima Rani and many others. Musical score has been rendered by Rathan of Telugu super hit Andhala Rakshasi` fame.
The film got a clean U` certificate from the Censors quite sometimes back and they were waiting for the right time to release the film. Now the makers have locked upon September 24 as release date according to reliable sources.
We will have to wait for an official confirmation in this regard.
Actress Photos
Muskan Sethi
Poorna
Pooja Hegde
Sai Pallavi