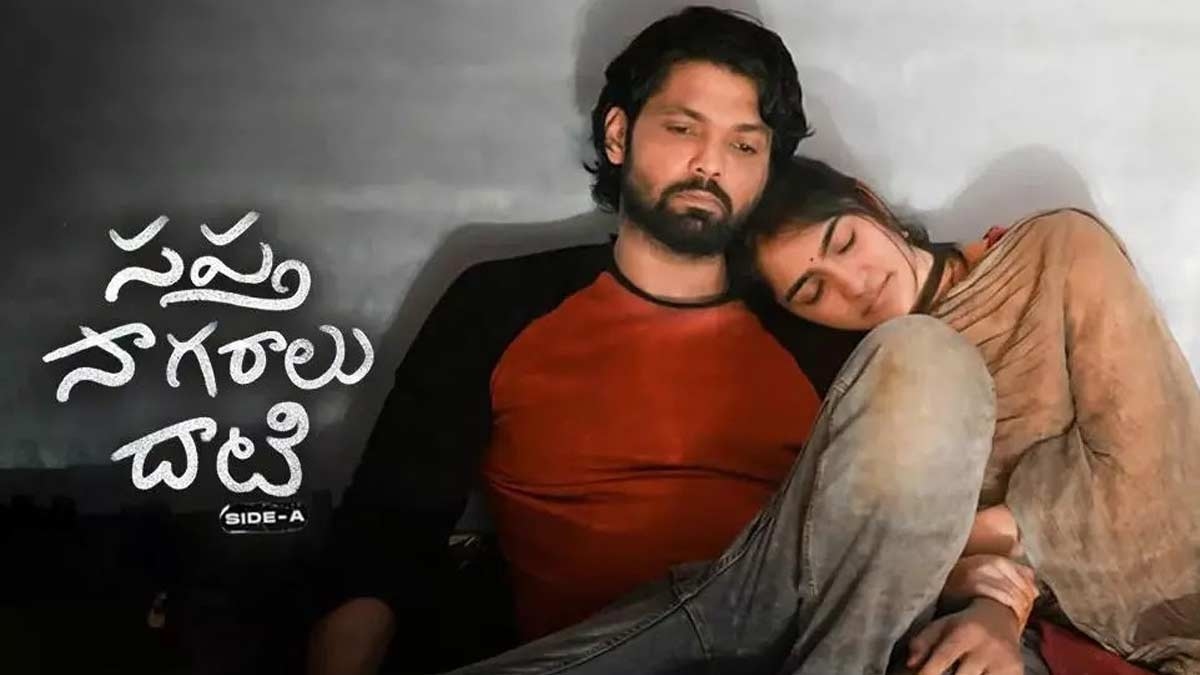 Sapta Sagaralu Dhaati is the latest Kannada hit that has caught the attention of many. The film has been dubbed in Telugu and has been released today. Read our review here.
Story:
Manu(Rakshit Shetty) is a dedicated driver to a well-to-do family. In stark contrast stands Priya(Rukmini Vasanth), a young college student whose dreams are tuned to the melody of becoming a singer. Their love story is a deep and passionate one, woven together with the vision of constructing a seaside haven in Priya's hometown. Yet, in a twist of fate as unpredictable as the tides, Manu embarks on a life-altering journey when he gets jailed in a hit-and-run case. What kind of issues the couple undergo due to their separation is the story of the film.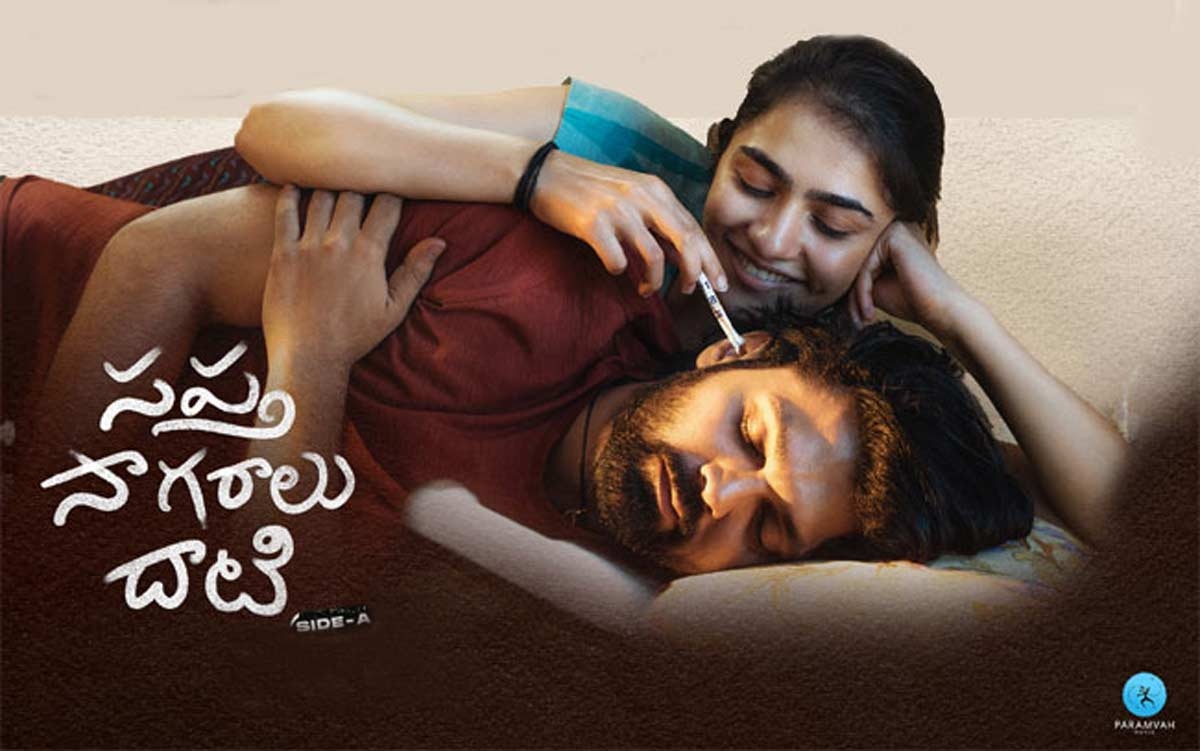 Analysis:
The film's beauty lies in its poetic storytelling, painting a portrait of a mature and heartfelt connection between the central characters. Charan Raj's soul-stirring musical score amplifies the emotional resonance. The climax emerges as a crowning achievement, seamlessly intertwining with the Telugu context. Above all, the chemistry shared by the lead pair is a sheer delight for the discerning eye.
Sapta Sagaralu Dhaati stands as a testament to the power of simplicity, crafting a poignant love story that resonates deep within the soul. Its narrative is a haunting melody that echoes long after the final curtain falls. Director Hemanth M Rao deserves acclaim for skillfully conveying a simple story through a poetic lens, eliciting the desired emotional response from the audience.
Rakshit Shetty, in a performance worthy of applause, metamorphoses into a humble protagonist, navigating the intricate realms of unwavering determination. He doesn't just act; he embodies the very essence of his character, leading us on a profound voyage through the depths of his inner turmoil.
Rukmini Vasanth, with her exceptional performance, captivates the audience through her expressive countenance and magnetic allure. She flawlessly embodies the persona of a middle-class woman with an unwavering sense of purpose. Pavitra Lokesh, though gracing a role of relatively smaller stature in comparison to the leads, leaves an indelible mark through her understated yet impactful portrayal.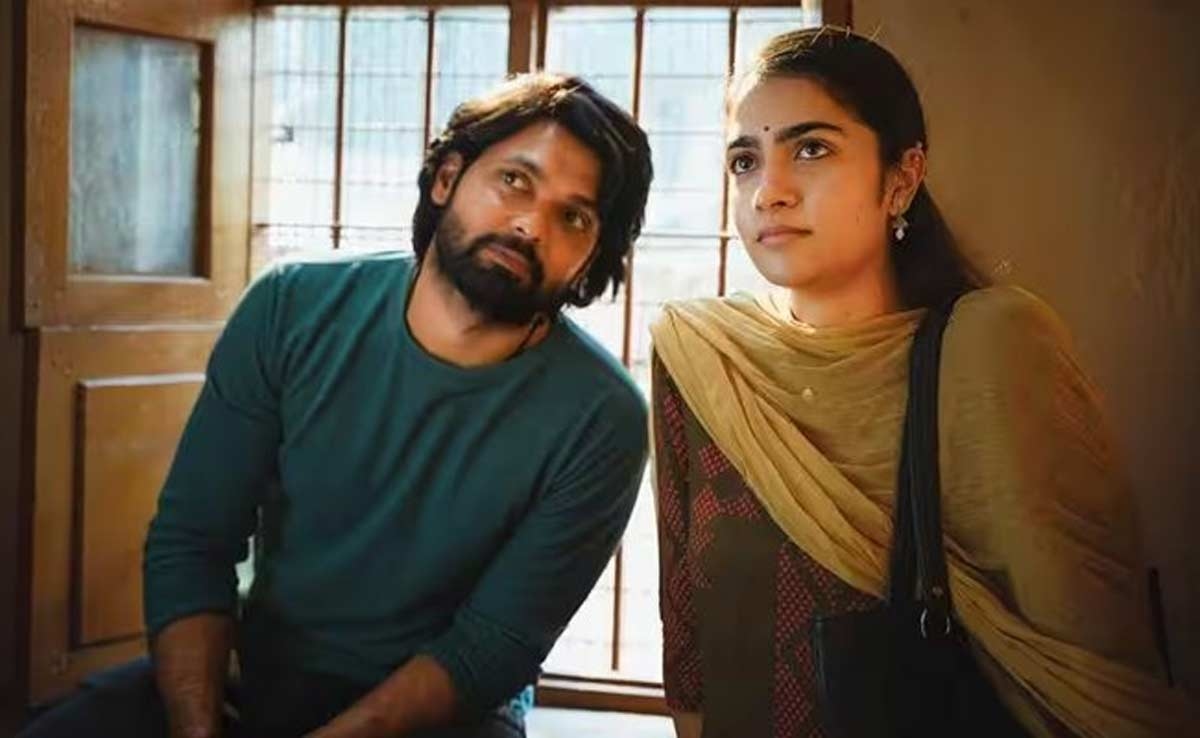 While the film's simplicity is undeniably its greatest asset, there are moments when the pacing meanders, leaving some viewers pondering why the narrative isn't advancing more briskly. In both halves of the film, a few scenes may evoke a sense of déjà vu, although they play an indispensable role in propelling the emotions established in preceding sequences.
Charan Raj's music and score, often unsung heroes, breathe life into scenes and etch a lasting impression. Cinematographer Advaitha Gurumurthy's work shines brilliantly. Editors Sunil Bharadwaj and Hemanth M Rao could have exercised a more judicious hand in trimming some scenes in the second half to maintain a more riveting pace as many scenes are slow and steady.
Verdict:
On the whole, Sapta Sagaralu Dhaati is a well-made romantic drama that has some subtle and well-executed romance. Though the pacing is slow, the performances, storytelling and emotions arrest you totally. Just go in with low expectations and bear the pace, you will love the film.
Rating: 3 / 5.0
Showcase your talent to millions!!
Write about topics that interest you - anything from movies to cricket, gadgets to startups.
SUBMIT ARTICLE
More
Malayalam Movie Reviews
Drishyam 2
Ayyappanum Koshiyum
Hey Jude
Aadhi
Vimaanam
Aadu 2