'Saptagiri LLB' will touch the audience's hearts: Saptagiri
Wednesday, December 6, 2017 • Telugu Comments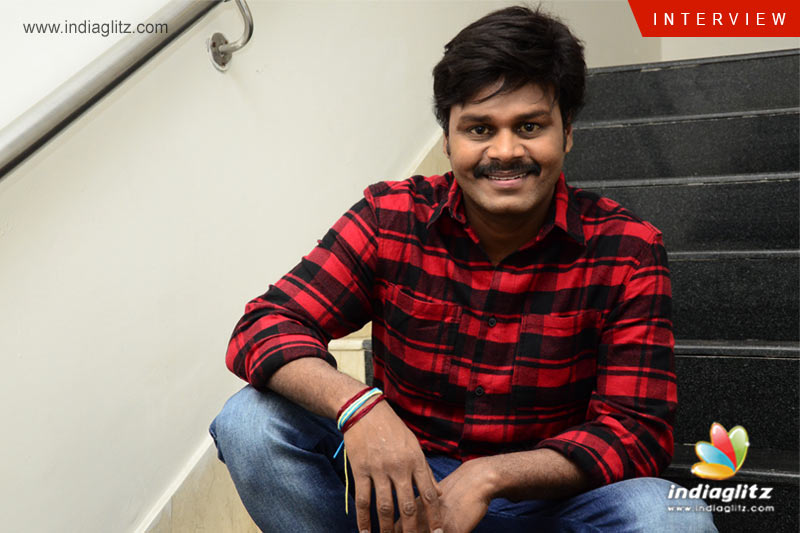 Ahead of the release of 'Saptagiri LLB' on December 7, Saptagiri in this interview talks about the subject, what he wants to achieve as a male lead, why he learnt dancing under a master, and more.
What does the film try to tell?
'Saptagiri Express' earned me and my producer good name. We have done 'Saptagiri LLB', repeating our combination. If in the former, we tried to show how sincere some police constables are and dedicated the movie to them, the latest film has its own message. We are dedicating our new movie to all the sincere lawyers out there.
It's a remake. Have you tried to be faithful to the original?
Although I am a comedian, the audience loved my sentiment in my first movie as the hero. Inspired by the response, we wanted to do another message-oriented movie. That's why we chose a film like 'Jolly LLB' that represents the views of the common man. The movie has been thoroughly adapted to Telugu nativity. We haven't spoiled the soul of the original.
What is the film's subject?
Everybody born in India, irrespective of his financial status, deserves justice when he knocks on the doors of the court. In 'Saptagiri LLB', you find the hero as a lawyer who fights for this justice. The story will be loved by all for sure. We consulted many lawyers to get the IPC sections correct. As for the title, we went by sentiment.
How different do you want to be as a hero?
I and my producer decided to show something new with this movie. Saptagiri has so far done comedy roles in about 75 movies. So, in 'Saptagiri LLB', we wanted to explore something unseen about me. And we wanted to do it honestly.
I was an assistant director for seven years. During my stint with the direction department, my thought processes evolved over a period of time. I want to implement some of them now that I am a male lead. I have been in a certain way as a comedian. And as a male lead, I want to offer something new.
What kind of entertainment can we expect from the movie?
The tale is quite emotional. At the same time, my comedy is going to entertain the audience. The Hindi version has a number of songs, which have been replaced with other commercial elements (comedy scenes). The last 45 minutes will make the audience cry. The audience will get emotional.
The changes to the original have been made keeping in mind my image.
Tell us about your director.
Charan Lakkakula had been one of the senior-most co-directors. We were looking for a director who can complete our film within a given time. Since he comes with a vast 25-year experience, he could complete it on time.
Sai Dharam Tej has spoken highly of your dance. What efforts went into it?
I am excited whenever I listen to music. I want to dance like crazy. I wanted to channelize my zeal in a proper way and met a dance master. I am waiting for the audience's reactions to my dance.
Added to this, Bulganin's music and BGM have come out really well.
Who are the film's main characters?
The character essayed by Boman Irani in the original has been played by Sai Kumar garu. Saurabh Shukla's character has been played by Shiva Prasad garu, the MP. We three are like the film's heroes.
Actress Photos
Payal Rajput
Shweta Avasthi
Srushti Dange
Pooja Hegde