"When and where did you rule?"- Sarathkumar questions "Aandavar" Kamal
Tuesday, August 29, 2017 • Tamil Comments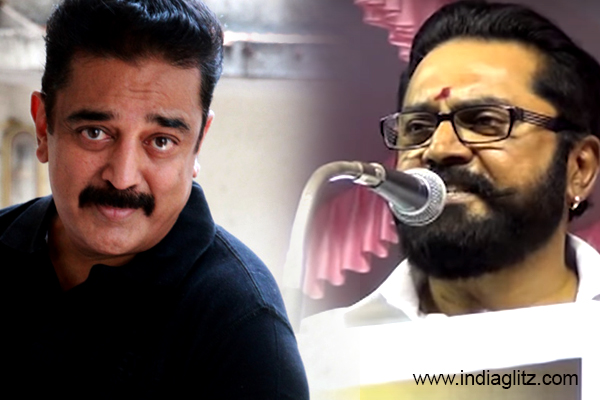 Actor and Samauthuva Makkal Katchi founder R.Sarathkumar sets all guns blazing against actor Kamal Haasan who has been criticising the ruling AIADMK Government on various issues including corruption. Sarathkumar contested the 2016 election in alliance with the ADMK party under the leadership of the late Chief Minister J.Jayalaltiha.
Speaking at his party rally, Sarath asked why Kamal Haasan was silent during the 'Viswaroopam' issue and why he did not call the ADMK government as corrupt while the "Puratchi Thalaivi' was alive.
"Certain people have suddenly started speaking politics today. Where were you staying in 1996? Wasn't it visible to you at that time? Weren't you able to speak up when Puratchi Thalaivi was alive? When you suffered loss in a film, you said you are going to run away from the state and now you speak politics.I am asking this Kamal, you said you will leave the state Why didn't you charge this Government as corrupt during the 'Viswaroopam' issue when Puratchi Thalaivi was alive? Were you afraid? You said you will settle in USA and now you are expressing your opinion about the state. I felt of writing explanatory notes about his tweets as they are not making sense to many people. Some people think that speaking politics today is a great thing and adulate him as 'Aandavare'. எப்ப ஆண்டீங்க நீங்க எங்க ஆண்டீங்க நீங்க? (When did you rule and where did you rule?). I request people to be not mislead by these things. "
It is to be noted that Kamal Haasan was one of the strong supporters of Vishal and his Pandavar Ani who won the Nadigar Sangam elections in the year 2015. Prior to the Sarathkumar was the President of the Sangam.
Actress Photos
Hamsa Nandini
Raiza Wilson
Nabha Natesh
Megha Akash