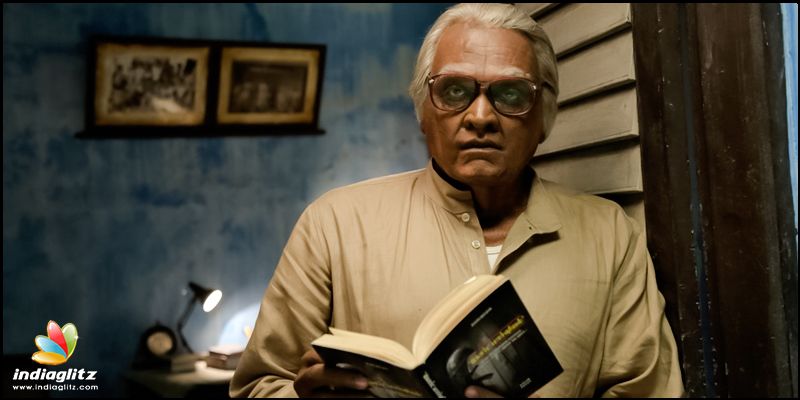 Seethakathi - A Journey into the soul of an artiste
The reunion of the 'Naduvaula Konjam Pakkatha Kaanom' hero Vijay Sethupathi and director Balaji Tharaneetharan (and most of that film's cast) is enough to get one curious to watch this movie apart from the fact that the Makkal Selvan has donned the role of a septuagenarian drama actor in his 25th landmark movie.  Does 'Seethakathi' satisfy all sections of the audiences remains to be seen.
Ayya (Vijay Sethupathi) is a renowned stage actor who passionately pursues his career for five decades despite dwindling crowds for his shows.  A pressing issue in his family puts the old man in dire need of money.  A fantasy twist makes him a superstar film actor commanding a huge salary and fan following.   In another twist, Ayya also lands up in legal trouble over this and what happens next forms the rest of the screenplay.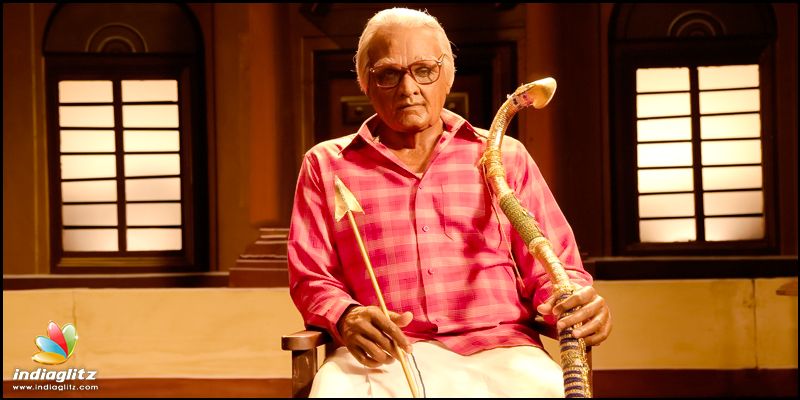 Vijay Sethupathi has gone to great lengths to get the look of the seventy three year old Ayya to perfection.  The long single take of Aurangazeeb's last minutes is a great scene to showcase Vijay Sethupathi's histrionics and though disadvantaged by the heavy makeup he is captivating with his body language and dialogue delivery.   Rajkumar as the drama actor Saravanan who becomes a film superstar due to Ayya shines in his role especially when the old man deserts him and he is left to do his own thing.  The young girl who appears as a stage actress is brilliant in her Tamil diction as well as emoting.  Vaibhav's brother Sunil dominates the second half with his villainy mixed with comical undertones making it a worthwhile debut for him.  Seasoned actor Mouli shows his prowess as the loyal friend of Ayya appearing throughout the film while director Mahendran, Karunakaran, Bhagavathy Perumal, G.M. Sundar, Archana, Ramya Nambesan, Gayathri and Parvathi Nair all put in neat ensemble performances that hold the screenplay together.  Special mention is due to all the drama actors who outshine everyone else in seperate pieces they get to perform.  Kudos to the director for making use of them.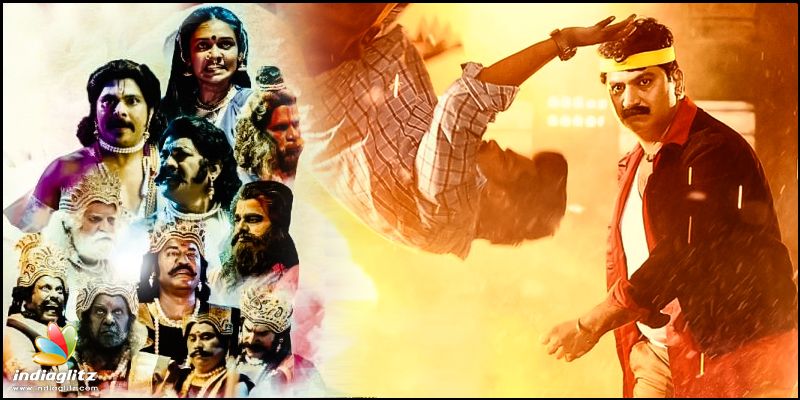 The theme that the soul of a passionate actor and his art is immortal is well explored in 'Seethakathi'.  The first half of the film has very interesting elements that keep one engaged and especially the sequence involving Rajkumar and Bhagavathy Perumal is a scream.  The life of stage actors is well presented in the first half and reflects their real life impoverished states even as they continue to pursue their passion.  Though Ayya appears only for a quarter of the length of the film the screenplay cleverly makes his presence felt till the very last frame.
On the downside whatever the filmmaker wanted to communicate to the audience is done in the first half itself and everything that happens in the second half is just repetition which becomes boring after a point.  Better scenes could have been conceived to show what a great actor Ayya is.  Even if you can digest the fantasy element it is difficult to imagine Ayya having mass fans who are ready to conduct riots for him and the court proceedings only entertain mildly.  The length of the film at 170 minutes is not warranted by the screenplay.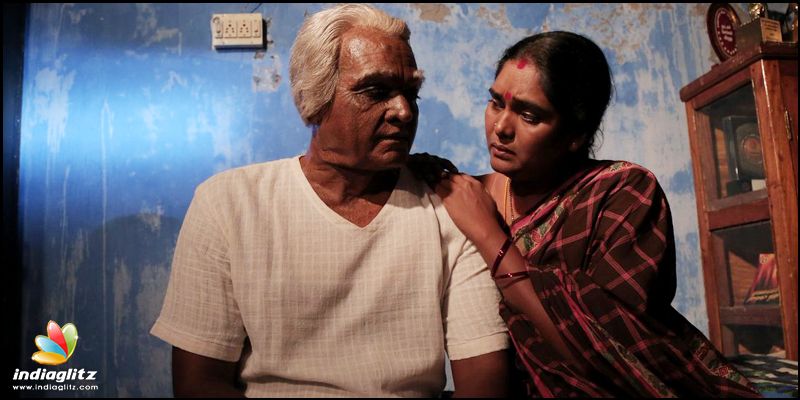 Govind Vasantha breathes life into 'Seethakathi' with his story entwined songs and background score.  Saraskanth T.K.'s cinematography is commendable on the whole and most noticeable when he cleverly lights up Vijay Sethupathi to hide the shortcomings of the heavy prosthetics. Editor R. Govindaraj lends that smoothe flow to the narration but could have shortened the repetitive scenes in the second half to make it crispier.  Balaji Tharaneetharan much like his debut film has chosen a novel plot and has tried his best to present it in an interesting fashion though he succeeds only to an extent.  Passion Studios has lived up to it's name in backing this venture but may have a bone to pick with Vijay Sethupathi fans who could feel let down by his limited screen presence.
Verdict: Go for this novel fantasy themed film that is partly entertaining but delves deep into the soul of an artiste in a thought-provoking manner.
Rating: 3.25 / 5.0
Showcase your talent to millions!!
Write about topics that interest you - anything from movies to cricket, gadgets to startups.
SUBMIT ARTICLE
More
Telugu Movie Reviews
Sapta Sagaralu Dhaati
Changure Bangaru Raja
Mark Antony
Jawan
Miss Shetty Mr Polishetty
Kushi