Seizure audio comes
Monday, January 8, 2018 • Kannada Comments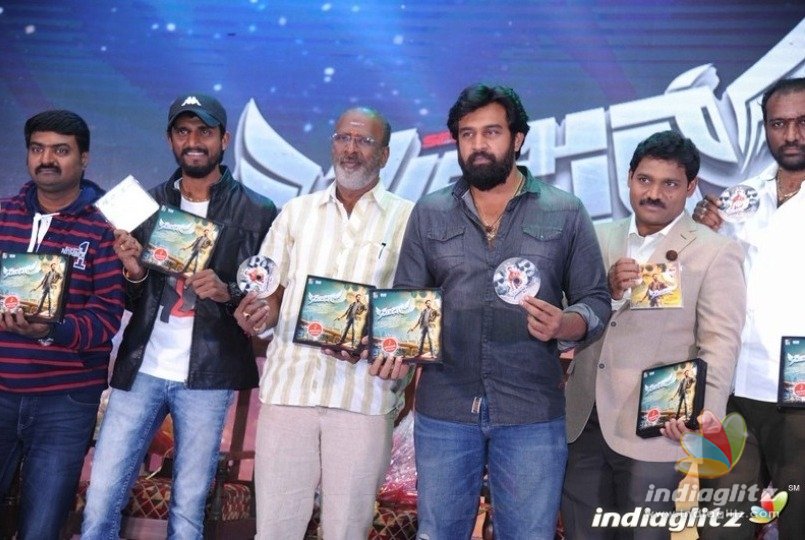 A film starring Chiranjeevi Sarja, Parul Yadav, V Ravichandran, Prakash Rai, Nagi Needu in lead roles 'Seizure' started in 2015 came up with audio release event at Lalith Ashok Hotel on Sunday morning. Industrialist Trivikrama Sapalya associated with 'Parie' film forming Druthi Creations and SKLN Productions is waiting for censor permission to release 'Seizure' that is on car mafia subject.
As Chandan Shetty rap king in Karnataka is in Big Boss 5 as one of the contestants, his parents Paramesha and Prema of Shanthigrama, Haasana district arrived for the audio release. Chandan Shetty mother Prema thanked actor Chiranjeevi Sarja immensely for giving a place to live for his son Chandan Shetty when he came to Bengaluru.
It is what debutant director Vinay Krishna had seen from his eyes getting format of story and screenplay. The mafia is so strong. They car mafia has one key structure. When the loan or finance is not regularly remitted they would seize the car ruthlessly. At least 500 car seizure happens in a month in Bengaluru says Vinay Krishna. This is an action family entertainer says director Vinay Krishna. The shoot was seventy five days. At Shabarimalai the 'Kumbalakaayi' for the film was arranged.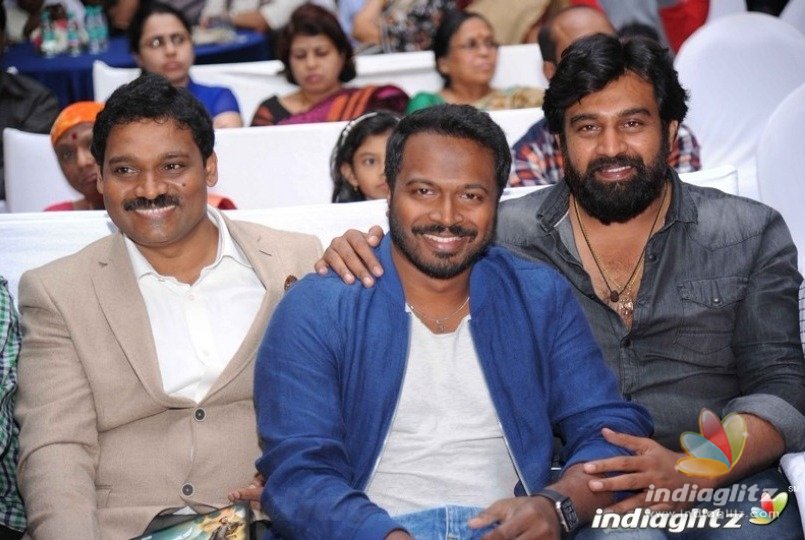 Producer Trivikram Sapalya is an industrialist in Peenya who manufacture transformers and export it. For getting the south best actors and technicians he is extremely happy.
Chiranjeevi Sarja with a few films in his hand says this is two years earlier project and he had great opportunity to work with veterans like Ravichandran and Prakash Rai. How Ravi sir helps me in putting an end to this mafia of car business is end part of the film.
Nagi Needu of 'Maryada Ramanna' fame a delectable personality (because he does free counseling for government high school students in Andhra Pradesh free of cost and found six to eight percent improvement in growth of students – he is ready to do such service to government school students free of cost).
Rajesh Kata and Anaji have done cinematography for this film. Rajesh Kata very happy with latest equipment provided and technically this film is par excellence he stated.
The audio release that commenced after media briefing was also special because technicians were given attention first on the dais. Suhas team performed for Chandan Shetty rap songs.
Click here to 'Seizer' Film Audio Launch Sttills
Actress Photos
Mishti Chakraborty
Anaika Soti
Honey Rose
Tejaswini