Music Review
Thursday, January 21, 2016 • Tamil Comments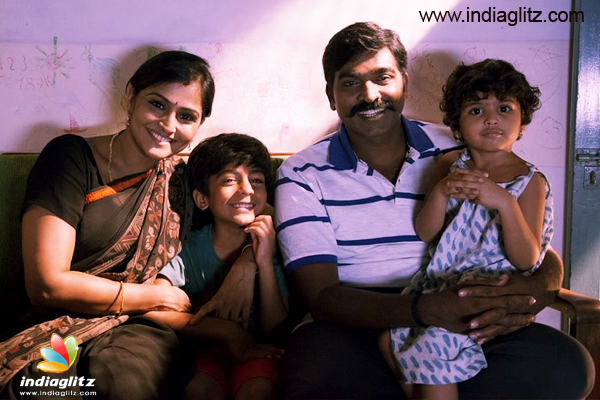 Vijay Sethupathi is starring in the cop movie in & as "Sethupathi" which has Nivas composing the music. The album is tailor made for cop movies with a gentle romantic touch too, leaving us pondering whats in store. Lets look at some of the songs.
Mazhai Thooralam - Listen Here
Singer: Nivas K Prasanna
Lyrics: Na Muthukumar
The composer takes up the mike to render a slow melody that hollows through various moods. The fresh take on this song brings up with minimal orchestration allows the singer to take lead into happenings, in all some inspirational lyrics and vocals rule this song. The composer also frees up with chorus drums and occasional string to give the slow touch.
Konji Pesida Venaam - Listen Here
Singer: KS Chitra, Sriram Parthasaarathy
Lyrics: Na Muthukumar
A straight forward simple tune, nothing innovative about it yet again the lead singers of Chitra and Sriram Parthasarathy do the honors with their magical voices. With a few of electronic charades here and there, the track does offer few innovations between the interludes. An average song in all that is upped by lead singers.
Hey Mama - Listen Here
Singer: Anirudh Ravichander
Lyrics: Na Muthukumar
Somehow Anirudh's freakishly tuned vocals fits into this jolly go track as again the singer cum composer does the job neatly. The lyrics and tune has been made for the stereotyped hero worship song in Kollywood, with a little bit of mass elements it should drive home with the Vijay Sethupathi's visuals in this half baked rock song.
Hawa Hawa - Listen Here
Singer: Karthik, Saindhavi
Lyrics: MK Balaji
Yet again Karthik and Saindhavi take up the lead in this slow and breezy track which has lead singers ruling over the orchestration. Nivas looks to be promising with light hearted music, the slow piano and occasional bass seem to have done the trick. A complete melody from Nivas uses minimal instrumentation between the interludes too.
Thaen Kootil - Listen Here
Singer: V.M.Mahalingam
Lyrics: Na Muthukumar
The song should completely do justice with BGM and visuals. Nivas takes up the track with medium tuned bass, easily jumps between electronic guitars and bang on drums. Mahalingam's majestic vocals booms thunders over the track all over with some help from lyricist Muthukumar.
Verdict : Singers lead "Sethupathi" music album all the way.
Rating : 2.75/5