Shuddi 100, fame but no money
Monday, June 26, 2017 • Kannada Comments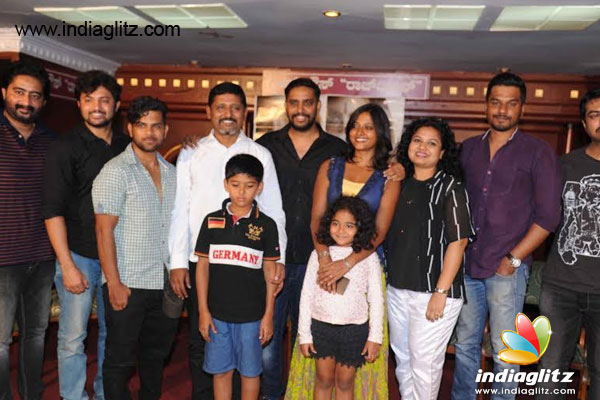 Earning fame and name is what happened for producer of Shuddi` Madesh Bhaskarappa who is enjoying the screening of the film of 100 days in
continuation of two theatres. It was sixty days in one multiplex and then for forty days one show a day it completed remaining forty days.
I have not made money but not got bad name from this film. I have received good applaud from media and people have immensely liked it is
the satisfaction of first producer Madesh.The film was released on March 17. Director of the film Adarsh Ishwarappa immensely thanked the media for great support on his first film
reaching a good distinction.
Actress Nivedhita thanked the media for extending good support to quality film. Some sort of under estimation was there in the team but
media support is magnanimous she said. Actor Shashank from TV, theatre for last 12 years wondered why no support comes to this kind of well
done films. He saluted Adarsh for his courage. Ajay Raj also felt the industry support was needed for the film. Nagarjuna another debut
actor thanking for support said it is a reality based film with fiction.The dubbing, remake rights would eventually would land him in profits. Nobin Paul music composer for the film was also present at the cake
cutting celebration.