'Your intention is to break the unity of the family' - Silamabarsan's heavy attack on Vishal
Wednesday, October 7, 2015 • Tamil Comments
Actor Silmabarsan who has sided with the Incumbent team of Office-bearers of Nadigar Sangam headed by the President R.Sarathkumar made some heavy criticisms on actor Vishal, the man who has been the route cause for the formation of Pandavar Ani contesting in the Nadigar Sangam as opposition.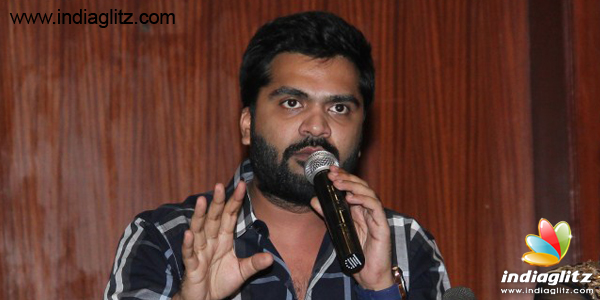 Silamabarasan who has filed nomination for the post of Vice President on behalf of Sarathkumar's team addressed media persons today along with actress Radhika Sarathkumar, Bhagyaraj, Urvashi. Mohan Ram and other actors who support Sarathkumar's team.
Known for his outspoken attitude which has dragged him to controversies in the past. Simbu spared no words in accusing Vishal of trying to split the Nadigar Sangam.
Here is the detailed account of Simbu's emotional heavy-duty speech:
"People are trying bring an amicable solution. But such a solution won't come. If there is a genuine intention talks can be initiated. But the basic intention is to break the unity of the Nadigar Sangam. I have been in the Sangam since the age of 16. I don't want any post. I was not ready to contest the election. I tried a lot to facilitate talks in vain. After I decided to contest the election my co actors see me like an enemy. I cannot face that. I don't want a post like that.
But I cannot accept the allegations on Sarath sir and his team. The building was demolished after conducting the General Body Meetings and getting the approval of members. If you (Vishal) have dispute with the agreement why you did not come? Where were you then? None of you came to those meetings. Have you ever been to the place where Sangam is located? Sarathkumar sir did not say agreement with SPI is the perfect one. But my point is you have to spell out what is the problem with that agreement? Let whatever come up in that land. But you keep saying theatre should not come there. Why? Then what should come there. A pub or a club? What is your intention? Today you speak only because people saw your face was there in that theater. You say that the area is surrounded by school. What do you mean by that? Is a cinema theater a liquor shop? I have been silent as I did not want to speak wrong about my co-actors. But how long can I remain calm? Supporters, should think about their motive; their intention. Let the agreement be cancelled. I don't mind.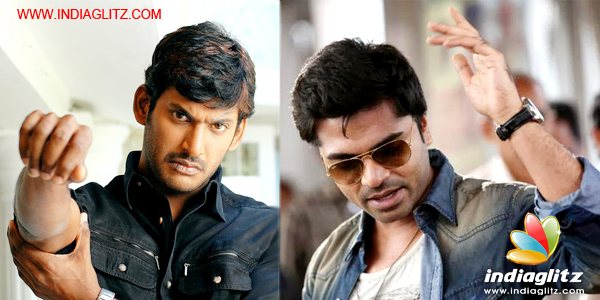 Poochi murugan for whatever reason goes to court against Sangam's decision. You should have asked Poochi Murgan to get back the Court stay and tried to facilitate talks between Sarath sir and Poochi Murugan. I have been in cinema since childhood. If a person who entered today tries to split my family, don't ever dream that I will be silent. There should be a proper approach. They (Sarathkumar and Radharavi) have been in Nadigar Sangam they have done so much to actors in these years. You will come all of a sudden and demand reply to your answers. First of all who are you to seek an answer? What locus standi you have to raise questions? Where have you been these days?
Abbas tried to form a cricket team of actors. I was there. Abbas popularized the cricket team. Then CCL came. Abbas was sent out and Vishal became captain by making same kind of wrong allegations on Abbas like the ones that are levelled out against Sarath sir today. So I came out. My friends (actors) called him as Captain. Does that mean you are you equal to Captain Vijayakanth. How much he struggled and acted so many films. How much efforts he has taken for the welfare of Nadigar Sangam? Now you want to all that with the mere name captain. Ask whatever questions. But do that in a proper and ethical way. You say Radharavi scolded you. Even my father has scolded me. I have never complained about him in public. He is a senior artist and I consider him as a father. You failed to see him as a father and you considered him as a stranger. Calling you a dog is wrong. You are doing something like a fox., We know you have a personal agenda. Vishal can have anything personally on Sarath sir. Will you disunite my family for your personal agenda? Nadigar Sangam has only 3500 members. Discuss the problems with them.
People ask me why you are siding with this team. I am not concerned about teams. Now I am speaking badly about them (Vishal and other actors). I feel bad for that.
I ask supporters please don't get into the trap of someone who tries to break a family. Youngsters support hoping good will happen. Dhanush feels bad that you are doing nasty things. He asked me, why can't we do anything to bring unity? Coming 11th Sunday in Raghavendra Mandapam there is a meeting. I am not speaking about teams. All actors should come. It is our family. He tries to split our family. You all go there. I am calling you for the unity of the family. Please come. The opposition team is my friends. Karthi is my friend Karunas is my elder brother. He has separated me from my family. You says politics should not come in Sangam. Today who turned Sangam as a political ground? What is the need for it?
If needed we will revoke our nominations for the elections. That is not out fear about you. We will do that for the unity of the family. But getting the post is your only intention.
Related News
Actress Photos
Priyanka Jawalkar
Sadha
Malavika Nair
Sakshi Agarwal